Today's holiday post is a little different than the others I've shared with you so far. I already showed you my living room and dining room, my mudroom, kitchen, and family room, and my entryway all decked out for Christmas. I LOVE decorating for Christmas – I did long before I started writing a blog. My decorating has changed a little since I started blogging though – knowing that I'm going to be photographing and publishing pictures of my decorations puts a different spin on things for sure. If I'm being honest, as much as I still enjoyed decorating this year, I've been feeling really pulled to a simpler process, so we'll see where that takes me next year…
But back to today's tour – Jen from withHEART has put together a different kind of Christmas house tour this year and I absolutely love, love, love the sentiment behind it. The idea is to share a bit of our Christmas decorations but with more focus on traditions, stories, the things that really make Christmas special. So today I have un-staged photos complete with bed-headed little girls and rumpled sheets, which is a pretty accurate peek into my real, un-staged life :)
Even though my girls are seven (today!) and five (Sunday!…it's a busy month around here), I feel like we're still in the process of making our own holiday traditions. It's a funny thing, taking traditions from your own childhood and spinning them into life with your children, and also coming up with new traditions of your own. This year, I got a small pre-lit tree for each of my daughters' bedrooms. I also bought some small gold bells and an ornament craft kit that they could use to decorate their trees.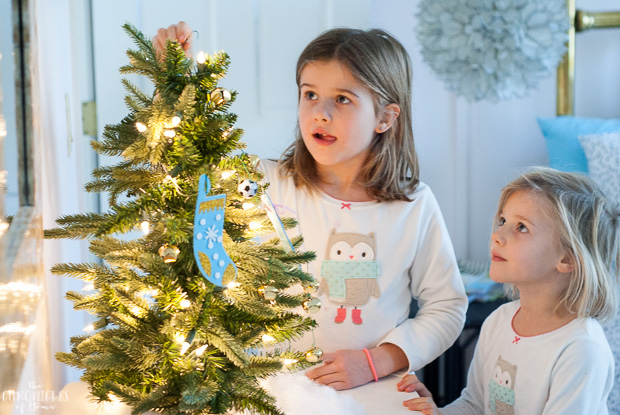 They were so excited to make the ornaments and then decorate their trees. I didn't move or touch a thing and they loved that these trees were all theirs.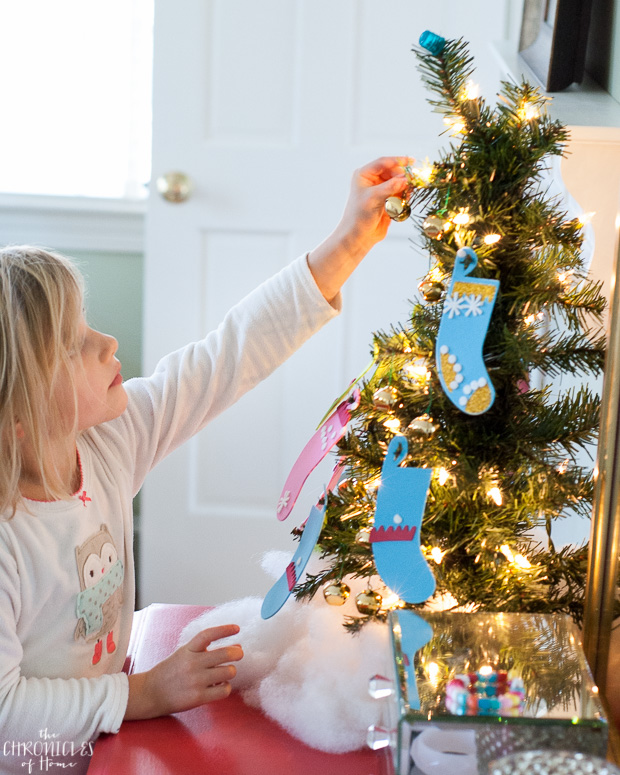 Ada is such a typical, careful firstborn and spent so much time making her ornaments and hanging them deliberately on her tree. It still amuses me to see how differently my girls approach the same tasks.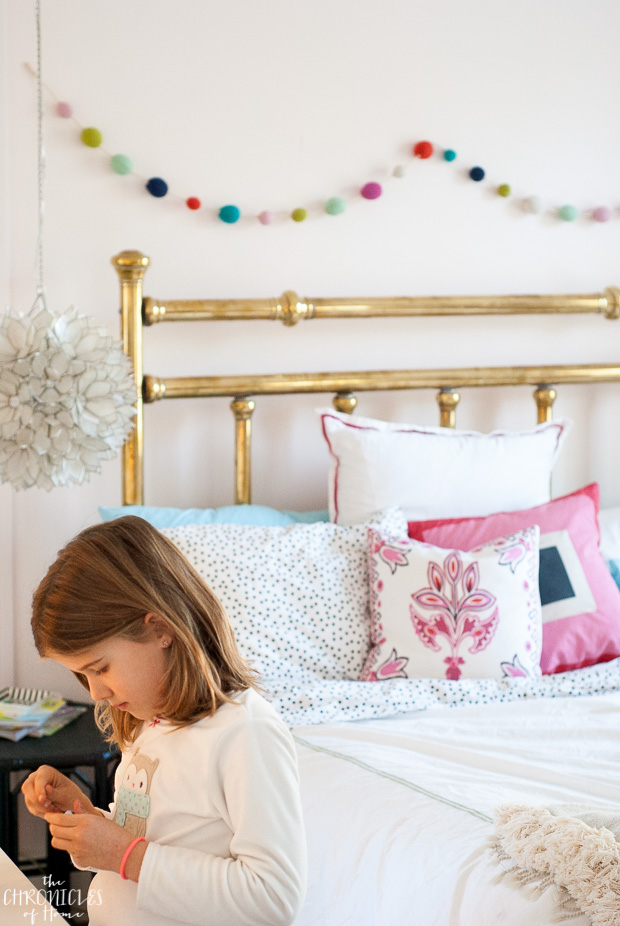 Ellie really took her time too but as a function of age and personality, her tree is a little more adorably haphazard. She clustered all the stocking ornaments together, left one bell in the "snow" (I actually thought this was a pretty funny attempt at mimicking my staging) and placed a turquoise thimble on top of the tree (?!). But this was her tree, so it all stayed just like that.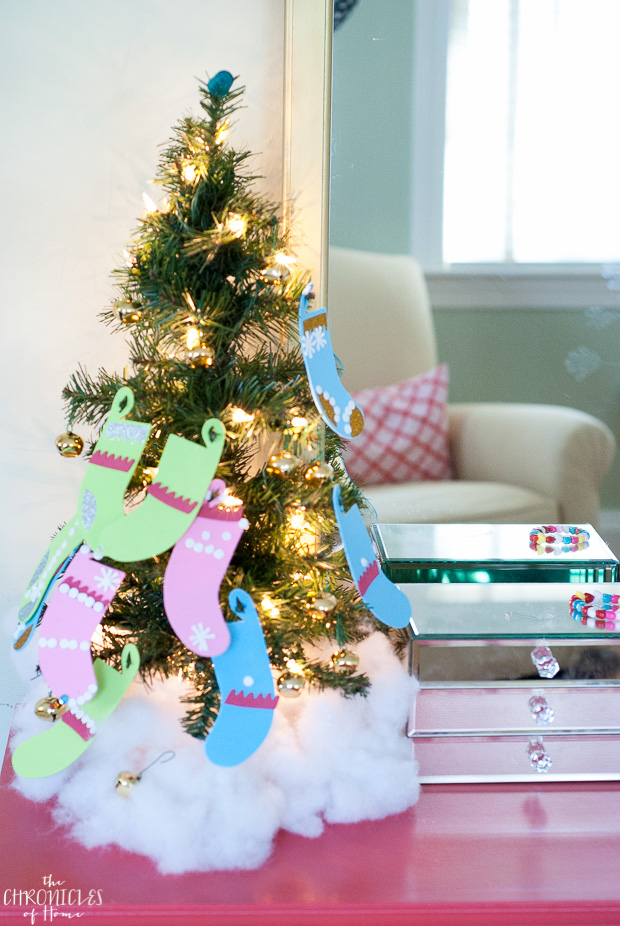 I also hung these really cute felt ball garlands above their beds (from Target but it doesn't look like they're online anymore). I had been thinking it would be a sweet Christmas touch but I think it looks so great in both of their rooms I will probably leave them up permanently.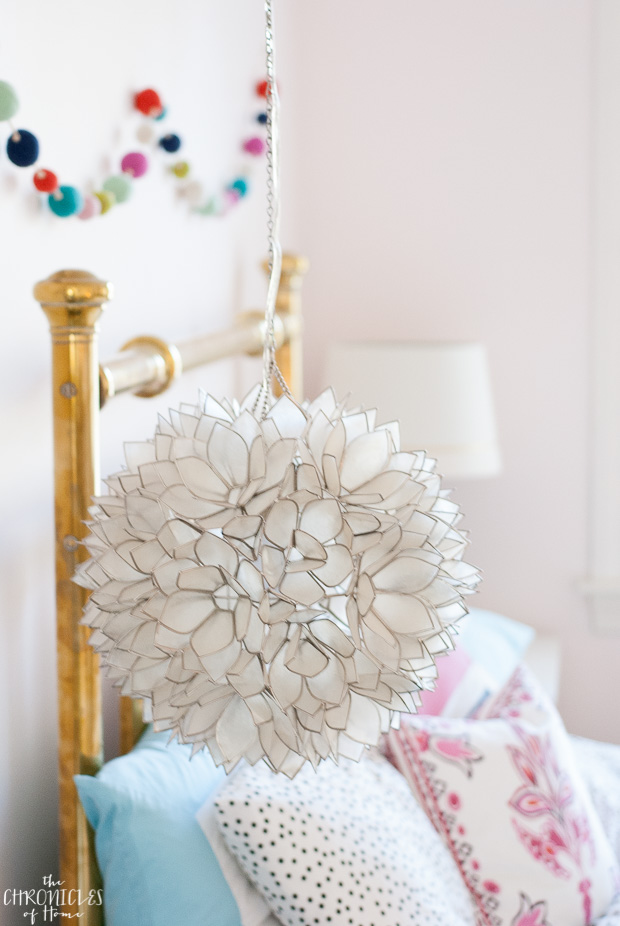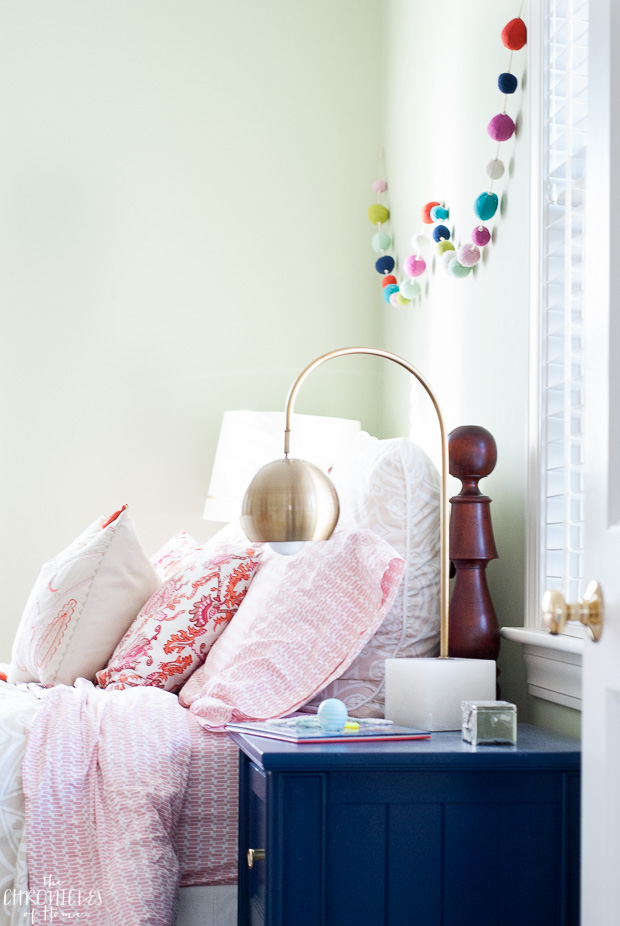 The glow in their rooms each night from the trees is so warm and magical.
A tradition from my childhood that I've always loved is baking Christmas cookies in the weeks leading up to Christmas. We freeze them and then take them out a little at a time to enjoy. We made our first batch this week and I really let my girls do a lot of the work – they are both really enthusiastic about helping in the kitchen. I'll be sharing the recipe and some more photos on Monday, but this was, hands down, my favorite photo. Ellie does not like having to stand by and watch anything without being involved in the action :) This photo cracks me up.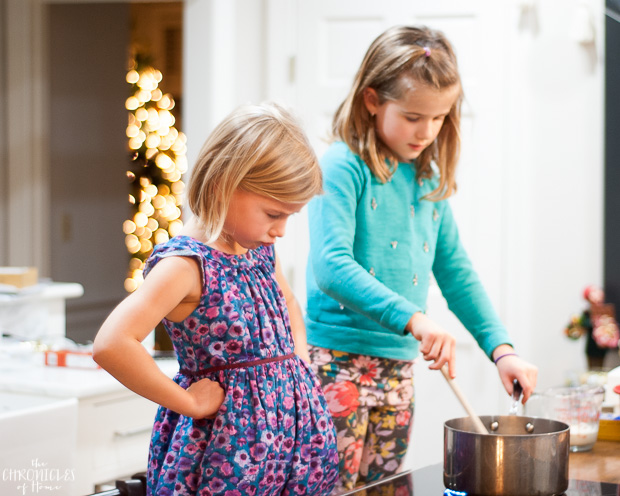 Another thing I loved every Christmas was getting all of our Christmas books out. Even as a teenager, I would get excited to read The Grinch and The Nutcracker every year. I put our collection of Christmas books on the coffee table so we can read them together or my girls can look through them whenever they want. Ada is reading now and will sometimes read to her little sister, which is about the cutest thing I have ever seen.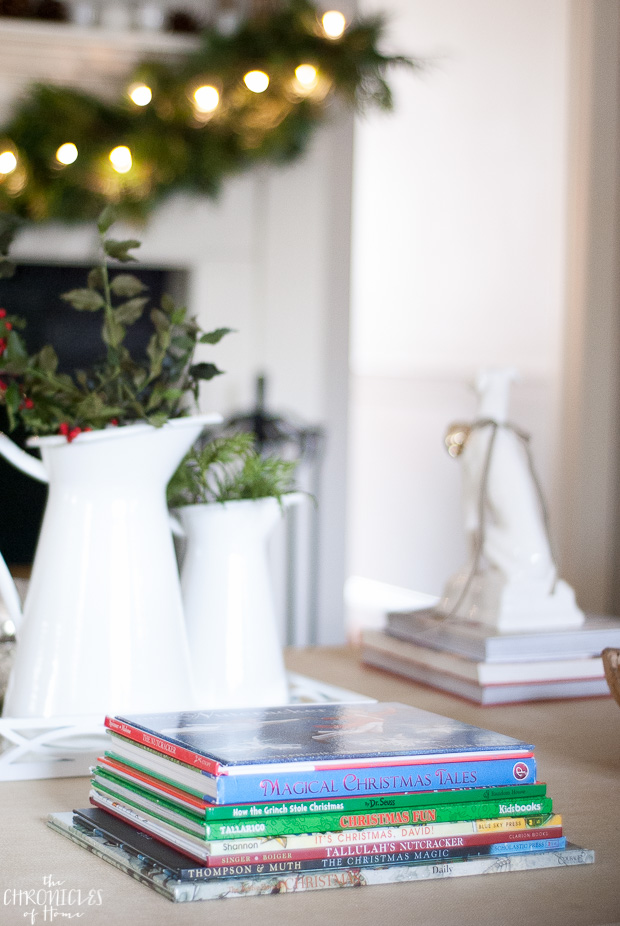 These three are probably my favorites – The Christmas Magic, Tallulah's Nutcracker, The Nutcracker. We're also adding The Polar Express this Christmas (shhhh!), which is another one at the top of my favorites list.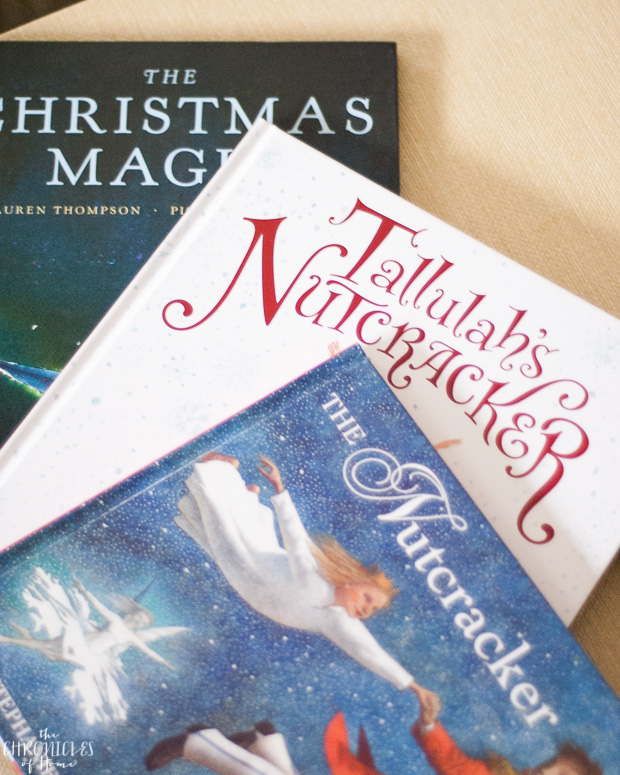 We just bought The Nutcracker book this year, in preparation for actually going to see it a few days before Christmas. I loved going to see the ballet as a girl and this is the first time we're taking Ada and Ellie. I've heard the Boston Ballet does a gorgeous version of it, and I'm sure my girls will be totally thrilled to see the sets and the dancers. The score is one of my favorites – I listen to it in my car, at home, pretty much anytime I can before someone asks me to turn some Christmas music with words on instead!
So those are a few of our Christmas traditions, new and old, that add a little extra magic to an already magical time of year. I have a couple of friends going through some rather heartbreaking things right now, which makes me extra aware of how big these small blessings and traditions really are and how lucky I am to have them and be able to enjoy them with my family this year. I've so enjoyed reading about the other traditions shared this week. Make sure you catch up on all of them here:
WithHEART
A Thoughtful Place
Bliss at Home
Sunny Side Up
Simply Grove
White and Gold Design
SG Style
Sarah M Dorsey Designs
Style House Interiors
Cuckoo 4 Design
Simply Organized
The White Buffalo Styling Co.
Sita Montgomery Interiors
The DIY Playbook
Studio 7 Interior Design