I'm back today to show you which counter stools I chose for my kitchen and to tell you the many reasons why I love them. Last week I shared my eight favorite counter stools from Wayfair that are both stylish and kid-friendly (sturdy, wipeable, and with backs).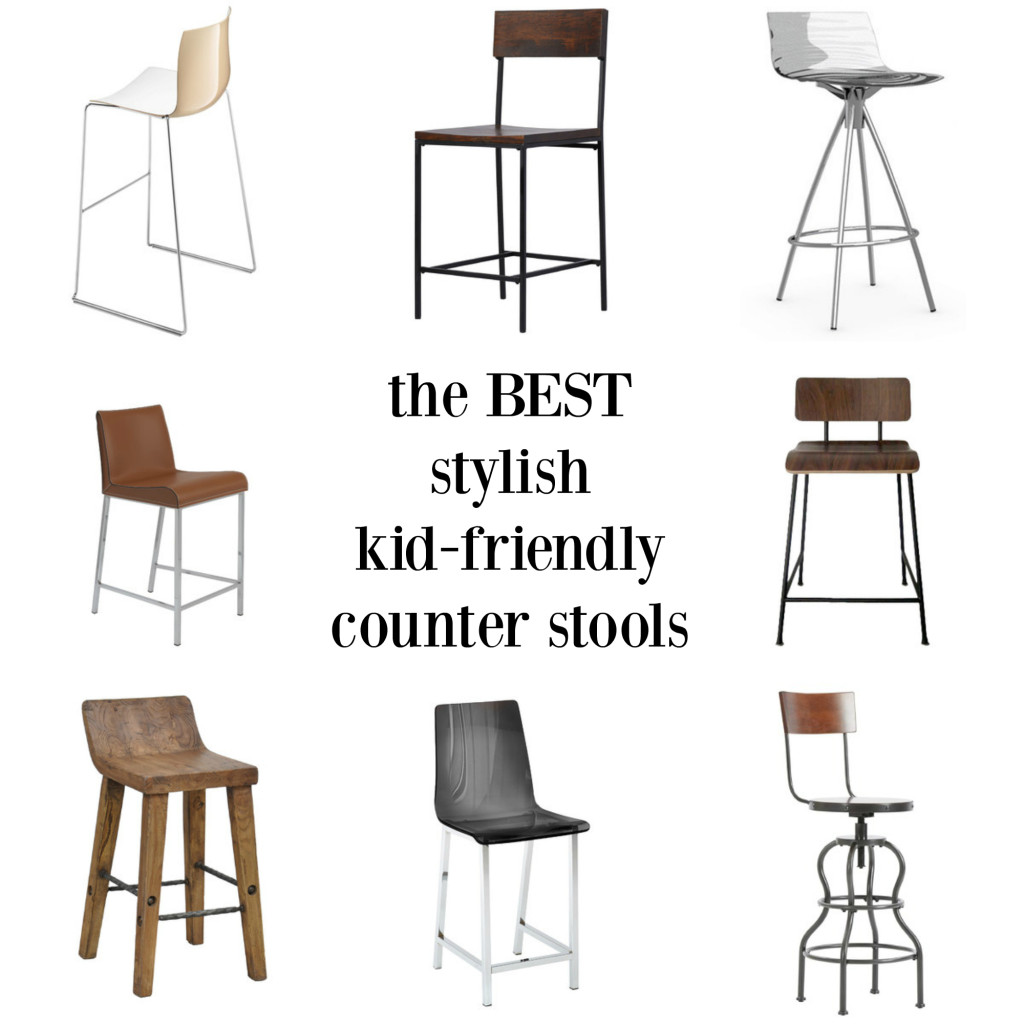 So how many of you guessed that I went with option number one, the Arper Catifa 46 stool?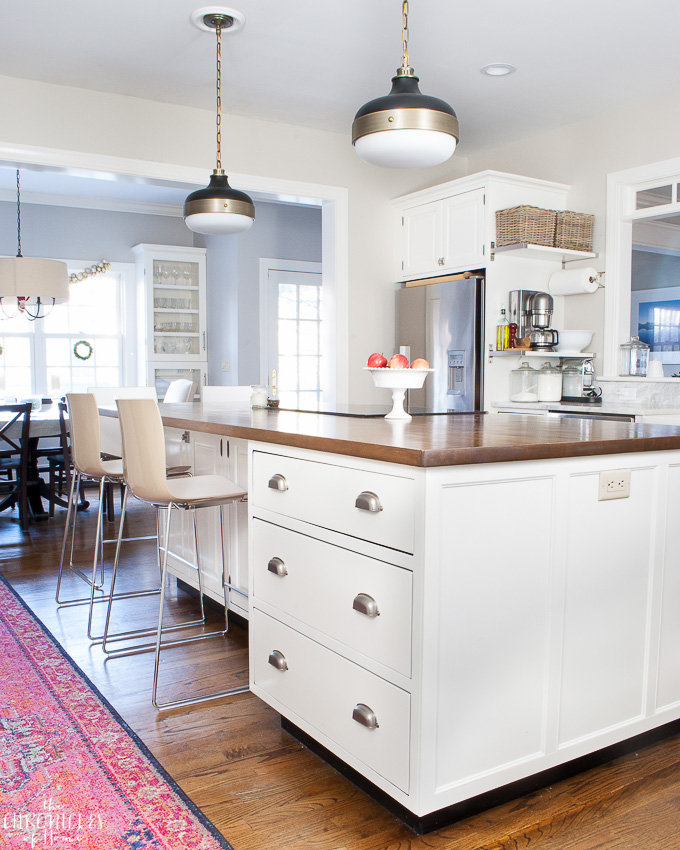 I actually saw these modern kitchen stools in person at my friend's house and so had the advantage of knowing before I bought them that they were really strikingly pretty in person and also so, SO comfortable. I don't doubt that many of the others on my list of possibilities from Wayfair would have been comfortable too but I had sat in these chairs so many times at my friend's kitchen island and always noticed how comfy there were. They're really roomy and feel perfectly molded on both the seat and the back when you're sitting in them.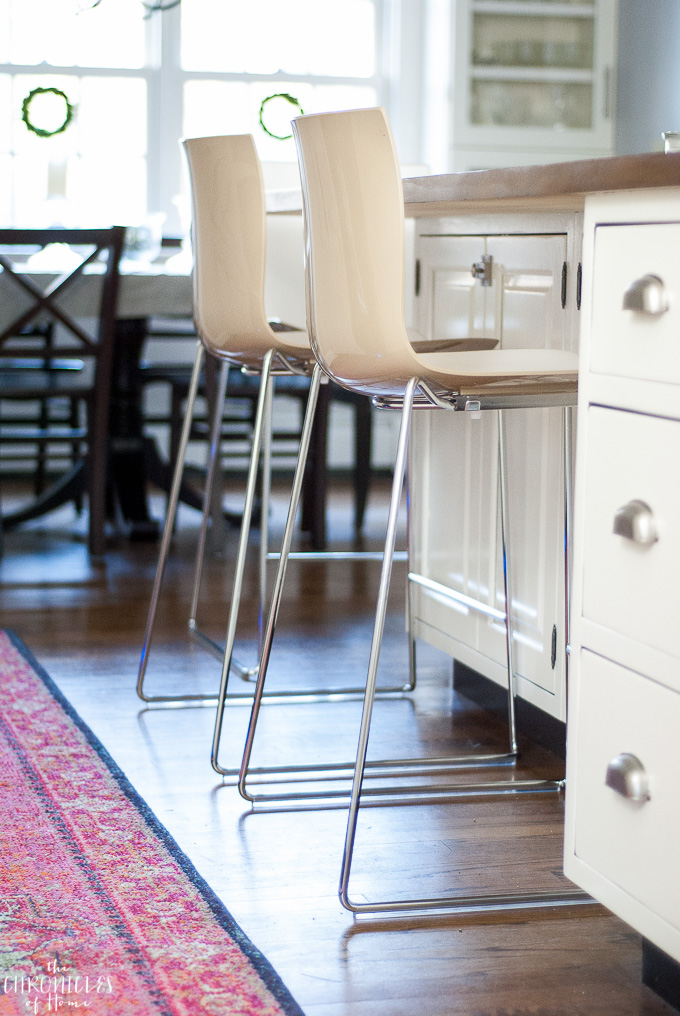 I also loved the two-tone option. The stools are matte white on the front and a glossy sand color on the back. It's so pretty in person. They also come in tons of color options – solid white, black, or brown plastic, oak, and two-tone with white on the front and a choice of apple green, black, brown, dark blue, light blue, light gray, orange, red or sand for the back color. I chose the sand color because I wanted to keep the overall color palette in the kitchen neutral, and this let me do that while still adding a little more visual interest than having a solid-color chair.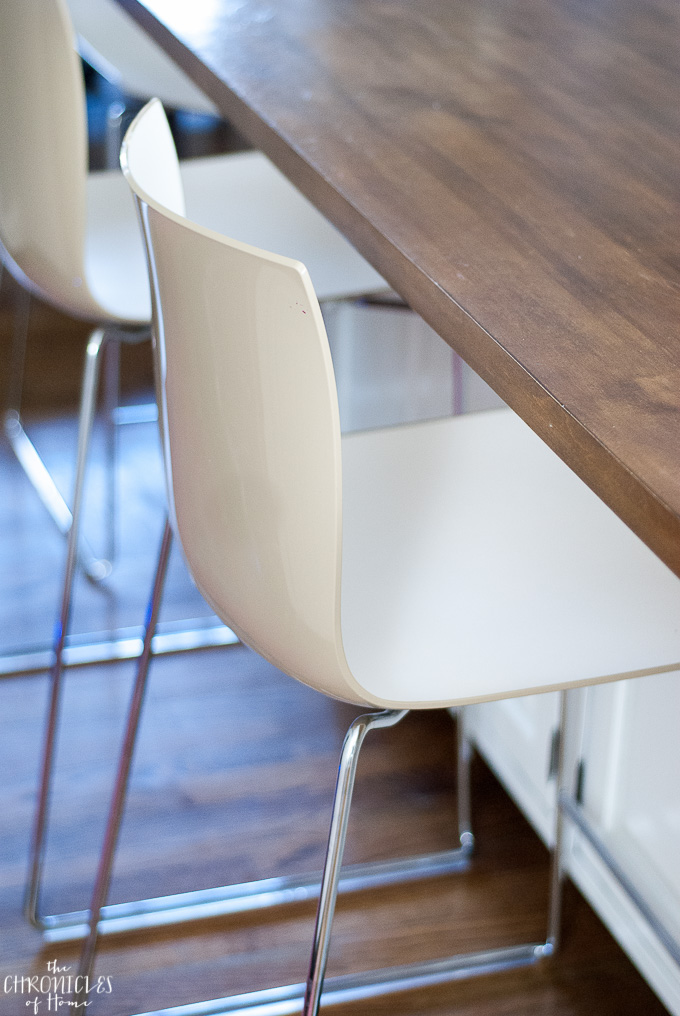 I love the shiny chrome finish of the legs but you know what I super duper love about the legs the absolute most? The clear rubber shields along the bottoms. No floor scratches!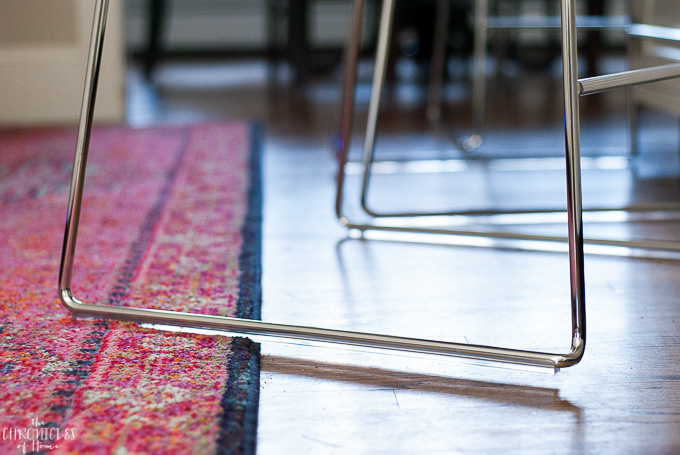 I also think the shape of the legs is such a pretty feature. The sled shape and the molded plastic seats are definitely more modern than they are traditional but so much of my house is a blend of modern and traditional and I love having this mixed look in my kitchen now as well.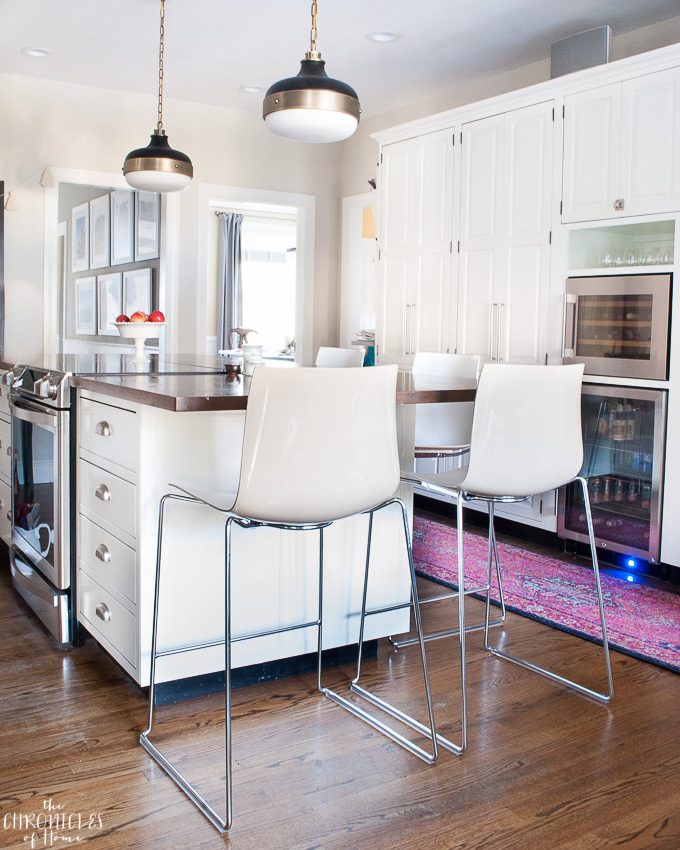 We've been using these counter stools for a little over a month now and I am 100% iiiiiiiin love! They've already been put to the test by my little ruffians and so far everything has wiped right off so easily. Food, marker, paint, and many other random child substances. Some crayon made its way onto the white side one day and it came off with almost no effort and a Mr. Clean Magic Eraser. (If you don't have any of these in your home, all I can tell you is that I will stockpile them like end of days if they're ever discontinued. They work so well I think they might actually be magic.)
I've been so caught up with holiday decorating that I'm realizing how long overdue I am on updating the kitchen makeover process that's been slowly going on over the past year and a half. We are almost finished – just a couple updates remain – but I pulled up a picture from when I first walked through our house so you could get a sense of the differences.
That's still just a snapshot of the changes and I can't wait to break it down for you in more detail. It's been a slow DIY road but I'm so pleased with how transformative the changes have been to the space.
The things I get asked about the most in the kitchen are linked below :)
island pendant lights
kitchen runner
counter stools (no doubt they will be added to the most requested list now!)
Disclosure: Wayfair sent me these stools to use in my home and to share with you here. All ideas and opinions expressed are sincere and my own. As always, I only share products and companies that I truly like.