I have the cutest, chicest basket upgrade for you today. I've been wanting to give a silky pom pom basket a shot as a DIY ever since I first laid eyes on these Eliza Gran baskets and totes. The originals are a bit pricey (they range from $64-$92) and I knew I could replicate them for less. As with all DIYs, you pay with your time and effort, but I love how the DIY version came out and I caught up on Downton Abbey while I made those gloriously silky pom poms. It's easy, mindless work. (You can click the + signs in the photo below for sources.)
Here's what you need to make the baskets.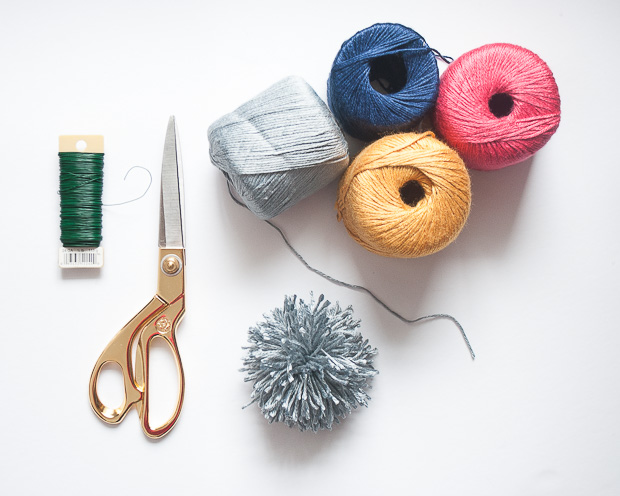 Choose one color of yarn to start with and wrap it around the cup (or whatever you have found to use – I used one of my daughters' cups). I wrapped 150 times, which sounds like a lot, I know, but it goes really fast. Carefully slide it off and you'll have a thick circle of yarn. Cut a length of yarn about eight inches long then wrap and tie it around the center of the yarn circle. Carefully slide a sharp pair of scissors through one looped end and snip it. Repeat the cutting on the other side and you will have two fluffy sides. Cut a piece of floral wire about eight inches long and slide it through the thread at the center of the pom pom.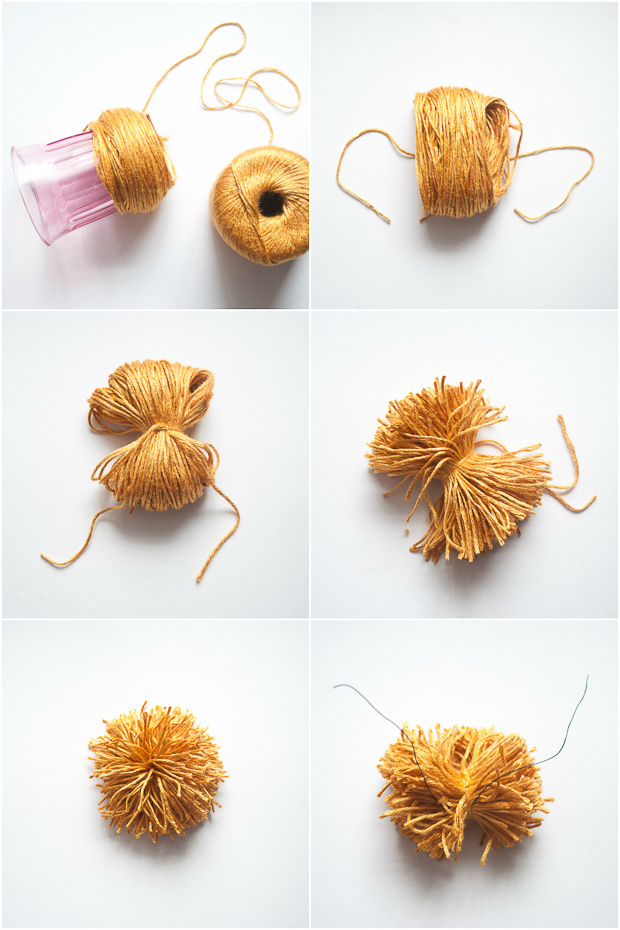 Repeat with the remaining colors of yarn. When all your pom poms are made attach them to the basket by sliding the floral wire through an opening in the weave of the basket and twisting on the inside to secure it. Cut any extra wire. Attach one pom pom at a time in any placement you like.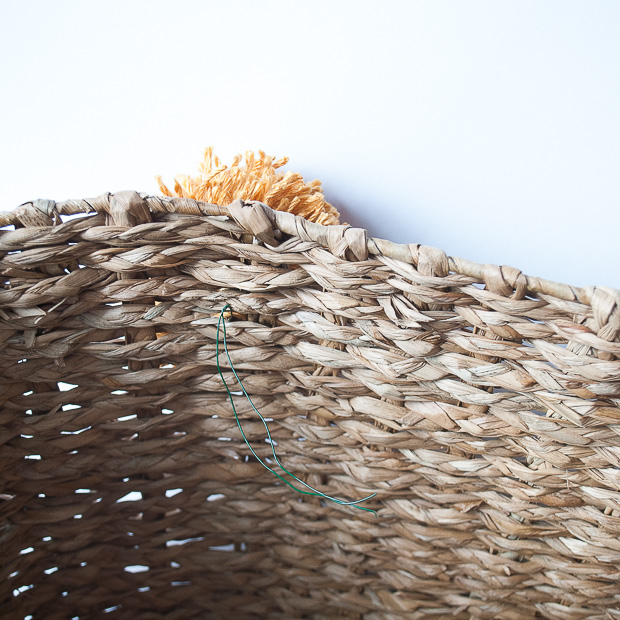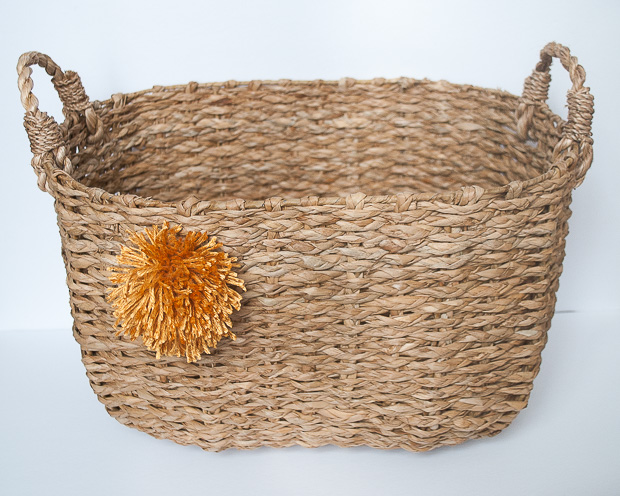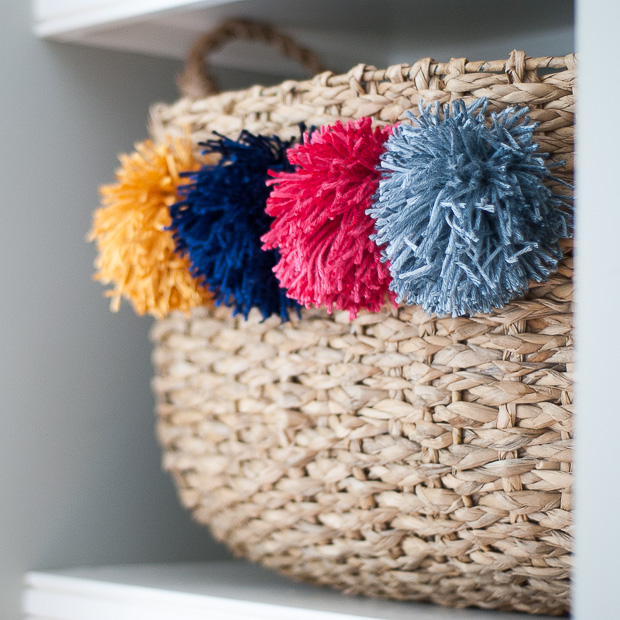 I have these baskets on a built-in in my upstairs hallway to hold odds and ends that make their way upstairs but they are so fabulous I wish I had a spot for them downstairs. Maybe I will just have to make some more…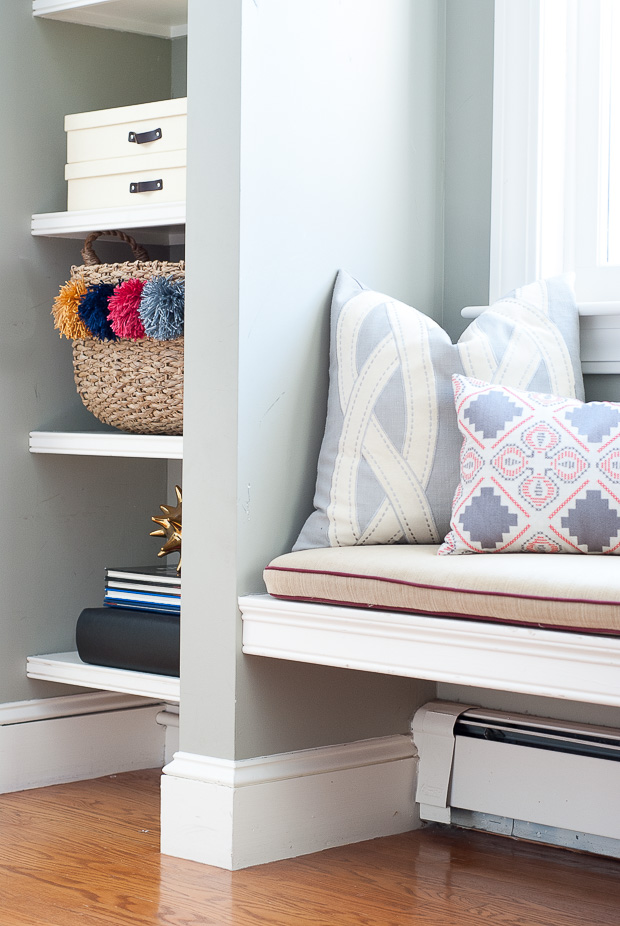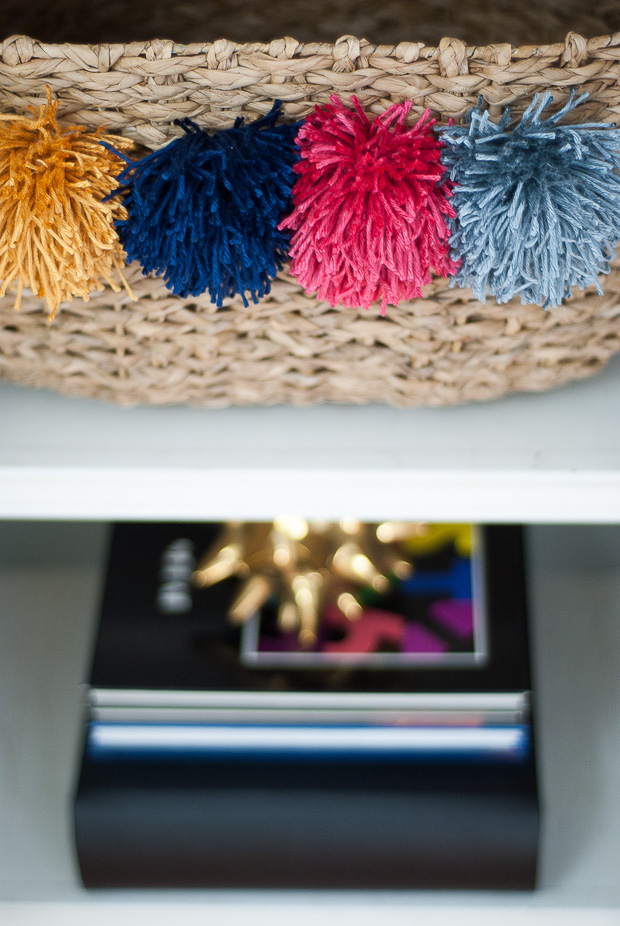 I hope you give these a try – this was a really fun and easy little update and I love the whimsy it adds to an otherwise utilitarian storage basket. Concealed storage does wonders for keeping your house looking tidy, but it doesn't have to boring!