I know simplification is a big new year theme for many people, and I am feeling it more than ever this year. I'd been feeling sort of meh about the wall art situation in my family room for awhile. Not because I didn't like the individual pieces – I actually really like all of them – but I couldn't shake the feeling that they were a little too busy and that one standout piece would have more impact but also be calmer and simpler than the grouping of three I had there.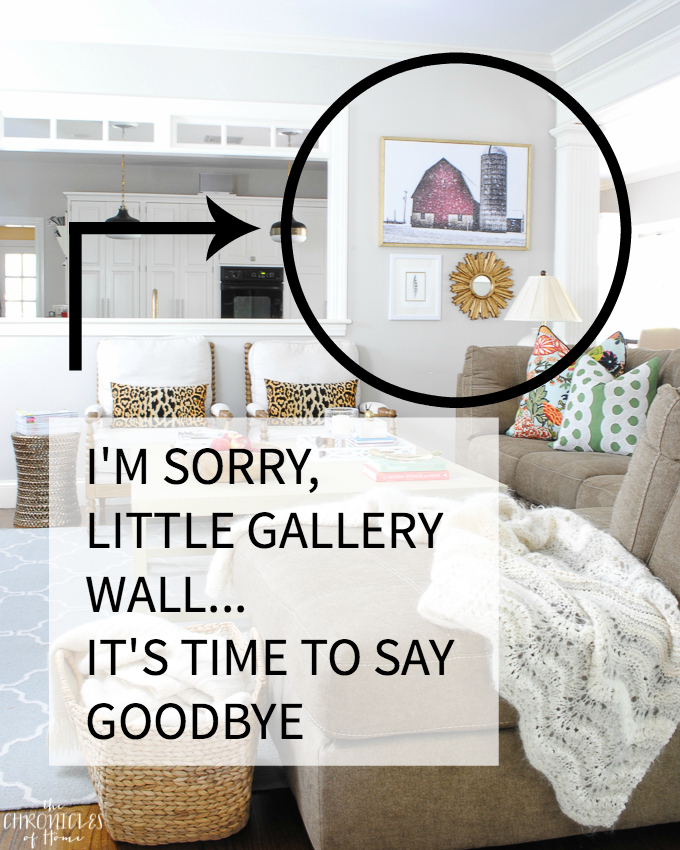 I was so inspired by this image from The Jungalow and when I was at my parents' house this summer I snapped a bunch of photos of the light reflecting in the water of their pool.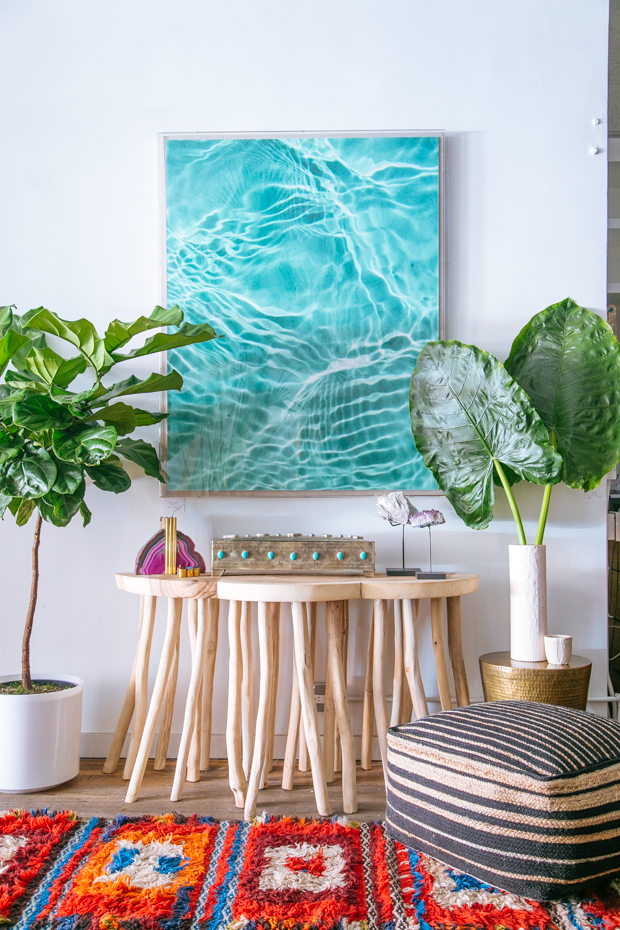 It was a really fun photography exercise, actually. I was so surprised at how totally different each photo looked, even though they were snapped only seconds apart. I liked several of them but ultimately decided to frame one that had great movement and shape variety and I love (LOVE love) the way it came out and the way it looks in my family room.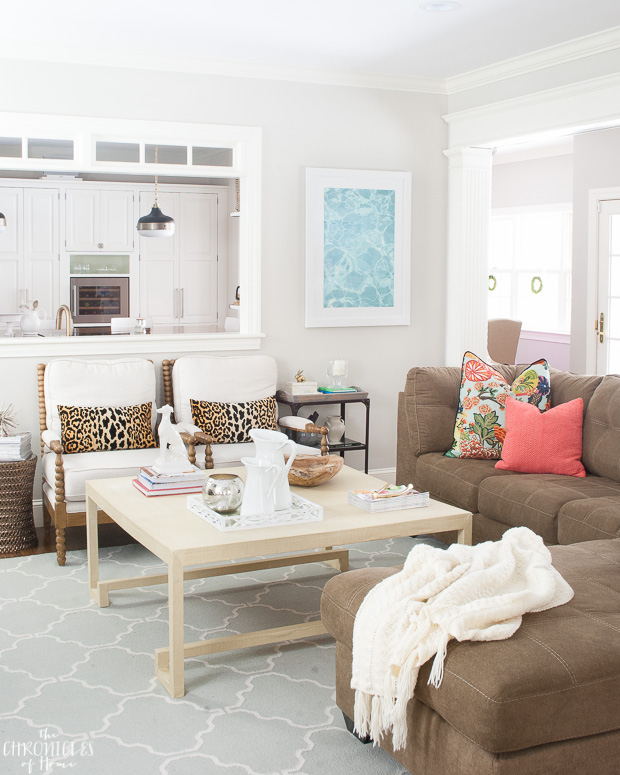 In the spirit of simplification, I went with a simple, classic white frame from Snapbox. I've worked with Snapbox before (see the vacation gallery wall I put together with them HERE) and continue to be impressed with their quick turnaround time and the value for price they offer in the custom framing industry.
I chose to have this image printed on fine art paper (similar to the texture of watercolor paper), which has a really nice weight to it. I really like the way Snapbox prints and frames images with a white border that mimics the look of a custom mat without the price tag.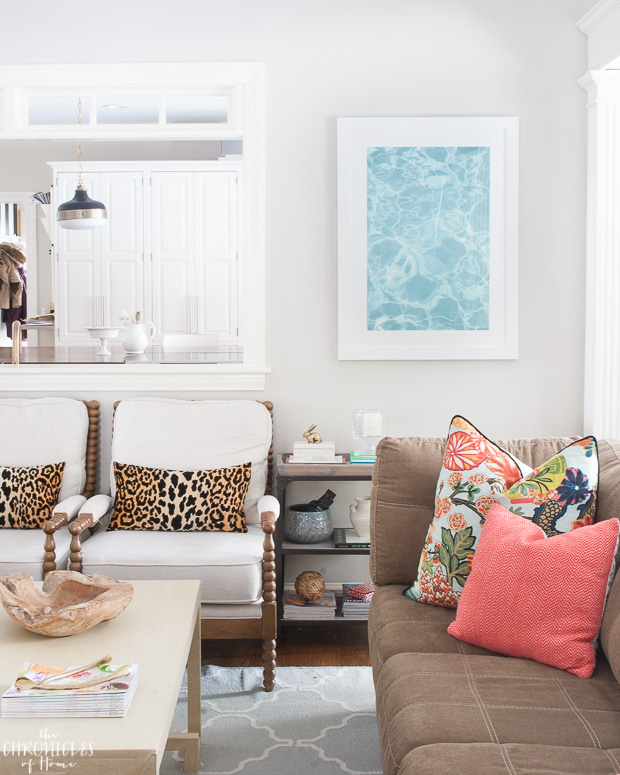 If you're interested in room sources, you can click the images below for the same or similar products you see in my family room (and the pendants in the kitchen behind!).

Just like the last time I worked with Snapbox, the print quality is excellent and I couldn't be happier with the finished result.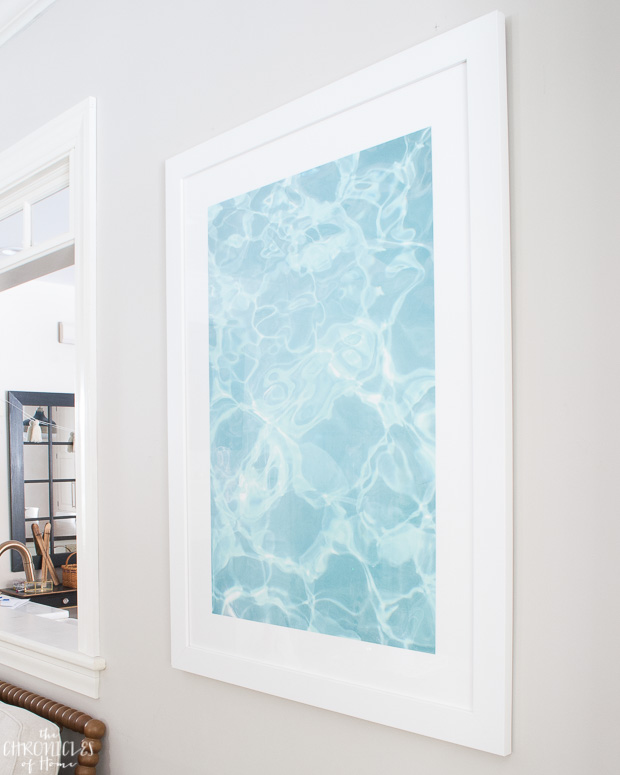 I'm offering the photo print to you as a free wall art download – you can print it out yourself or order a print (framed or unframed) from Snapbox…which I obviously highly recommend :) You are free to download this for your own private use but are not permitted to reproduce for sale or distribution.
Click the image below or the link underneath to access the download. If you use it I would love to see it in your home!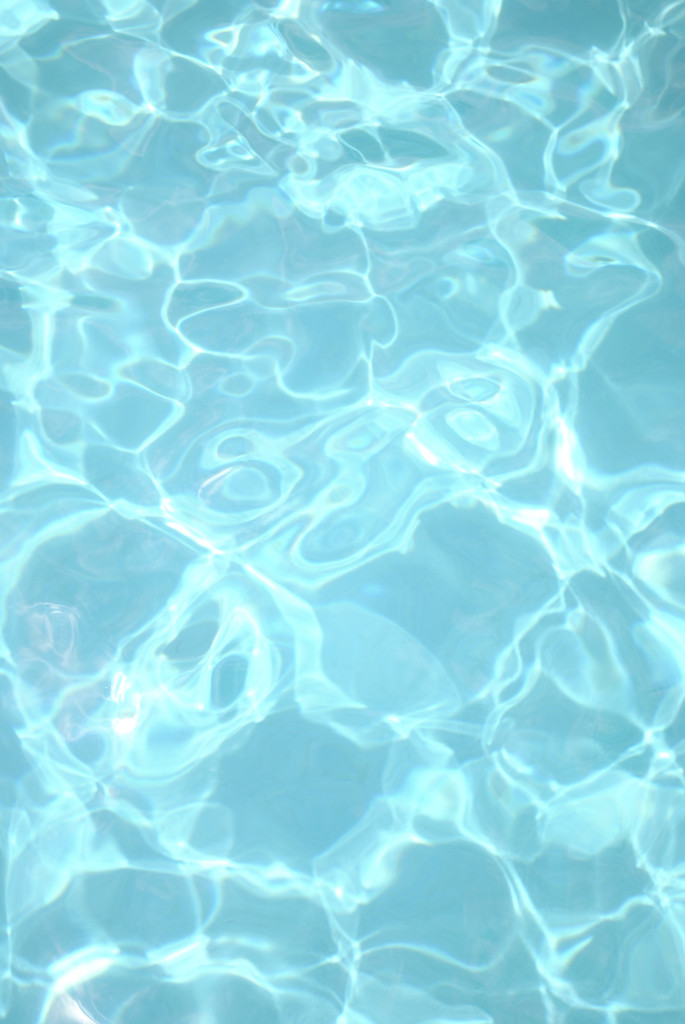 click here for your free download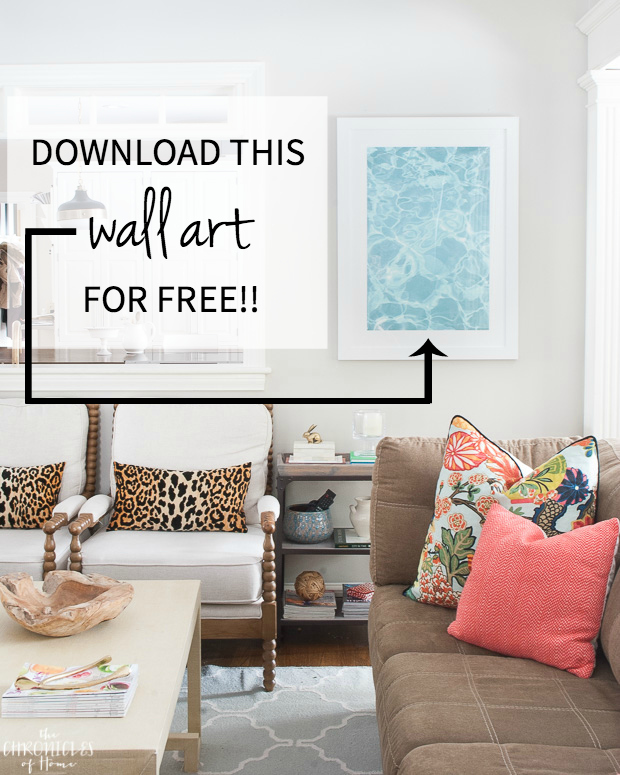 This post was sponsored by Snapbox, however the idea for the print and all opinions expressed in this post are mine alone. I highly recommend Snapbox for custom printing and framing and believe their quality and value are both excellent. Thank you for trusting me and for supporting the companies I choose to work with!