A couple weeks ago I shared a super delicious Hood® Cottage Cheese parfait recipe, and today I am back talking about cottage cheese recipes again. I have liked cottage cheese for a long time and have always been a little baffled by its scary status. Yogurt? Not scary. Ricotta cheese? Not scary. But say "cottage cheese" and you are likely to get grimaces and shivers and "Ewwwwws." I'll take cottage cheese over yogurt any day! I love its creaminess (I tend to stay away from fat free varieties because I think they lose all the delicious rich flavor) and especially love its slightly salty taste paired with fruit. Watermelon or cantaloupe and cottage cheese is one of my favorite summertime snacks.
Today I put together a few pairing ideas for you if you're looking to give cottage cheese a try, or just shake up your usual toppings. They're all super simple to put together and would make a perfect breakfast, lunch, or snack.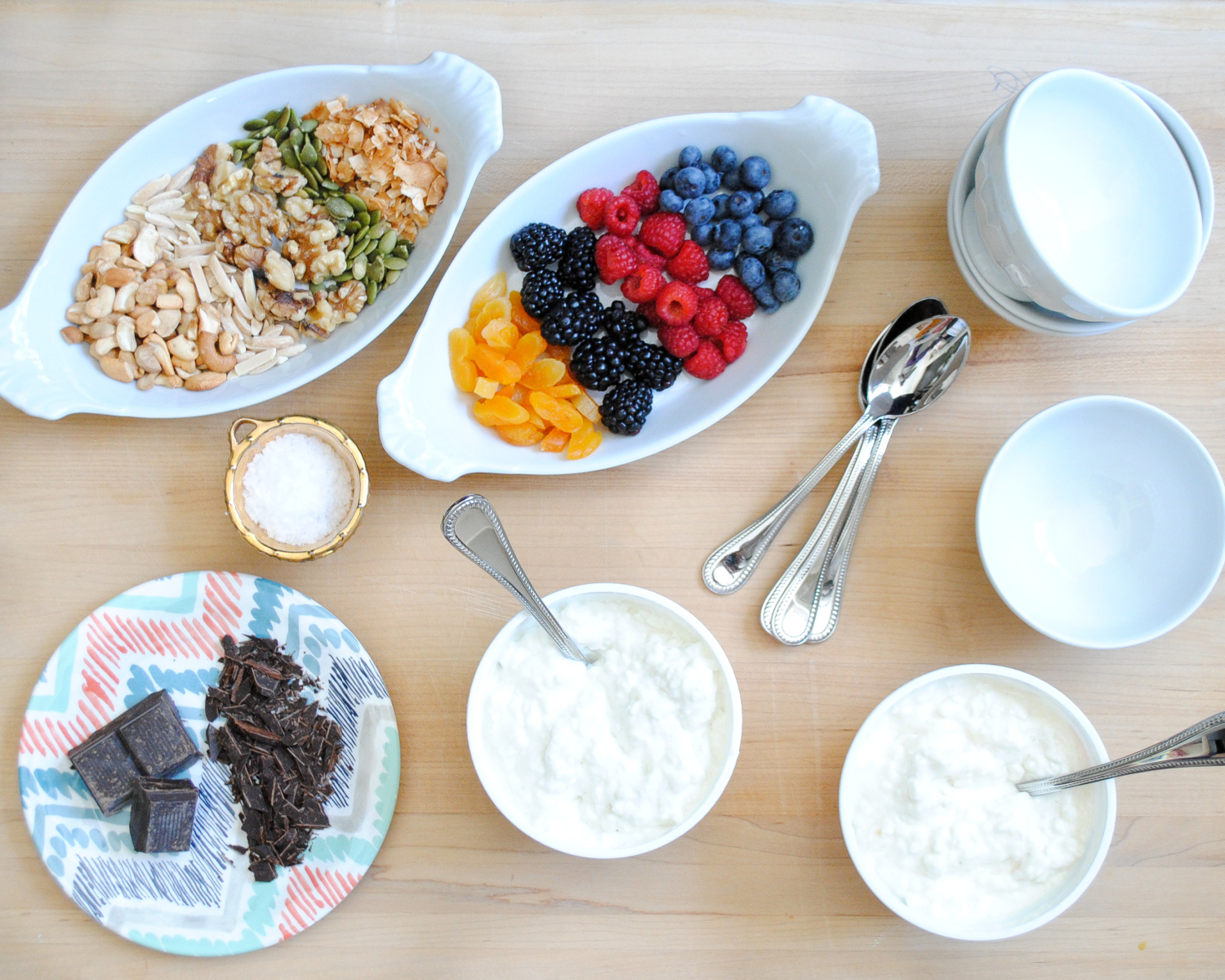 Hood® Cottage Cheese with Maple & Vanilla Flavor Added, fresh blackberries, raspberries and blueberries, toasted almond slivers, and pumpkin seeds. Crunchy, sweet, juicy, and totally delicious.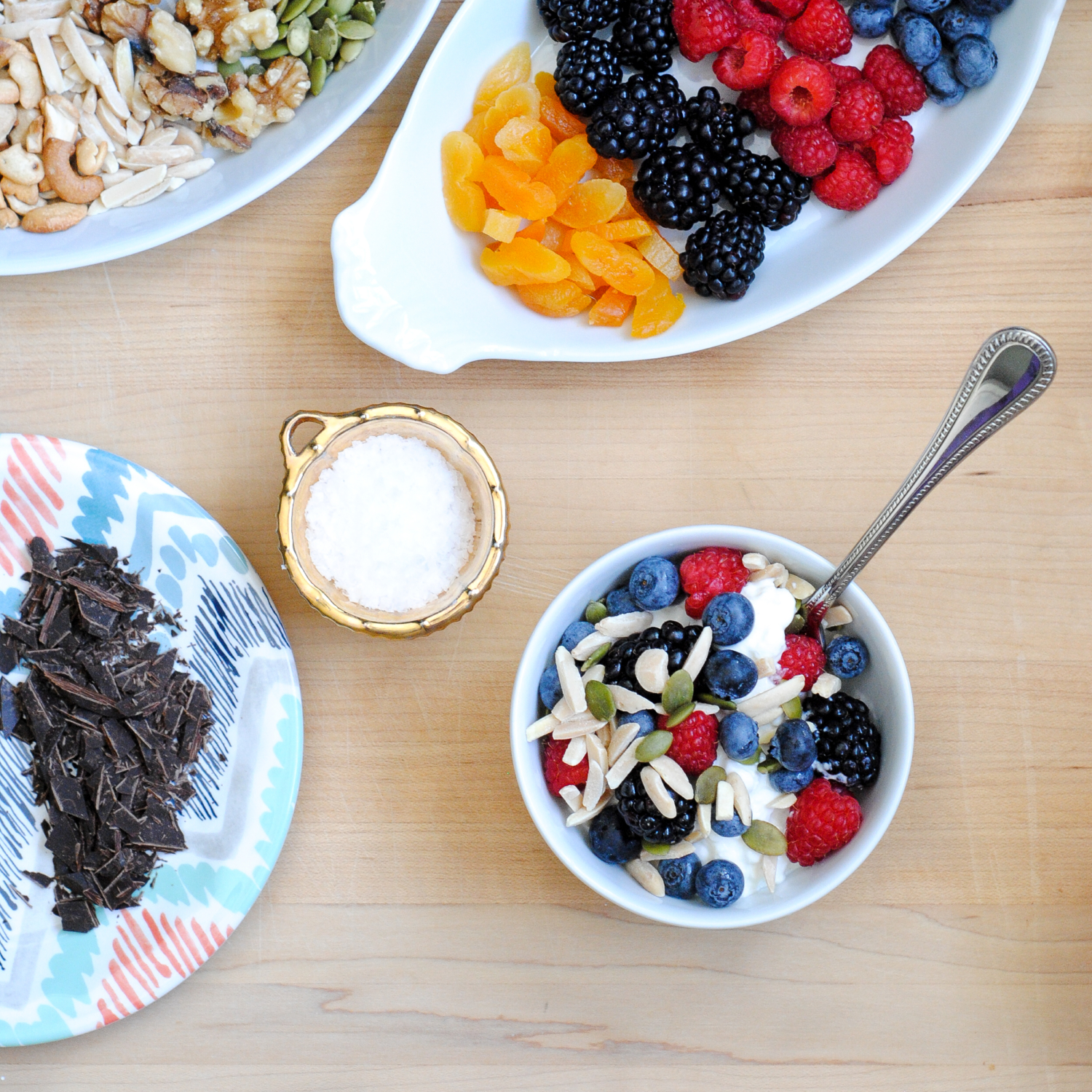 Hood® Cottage Cheese with Honey & Pear, walnuts, dark chocolate, and a light sprinkling of Maldon sea salt. I think fresh, juicy pear slices would be delicious with this combination too!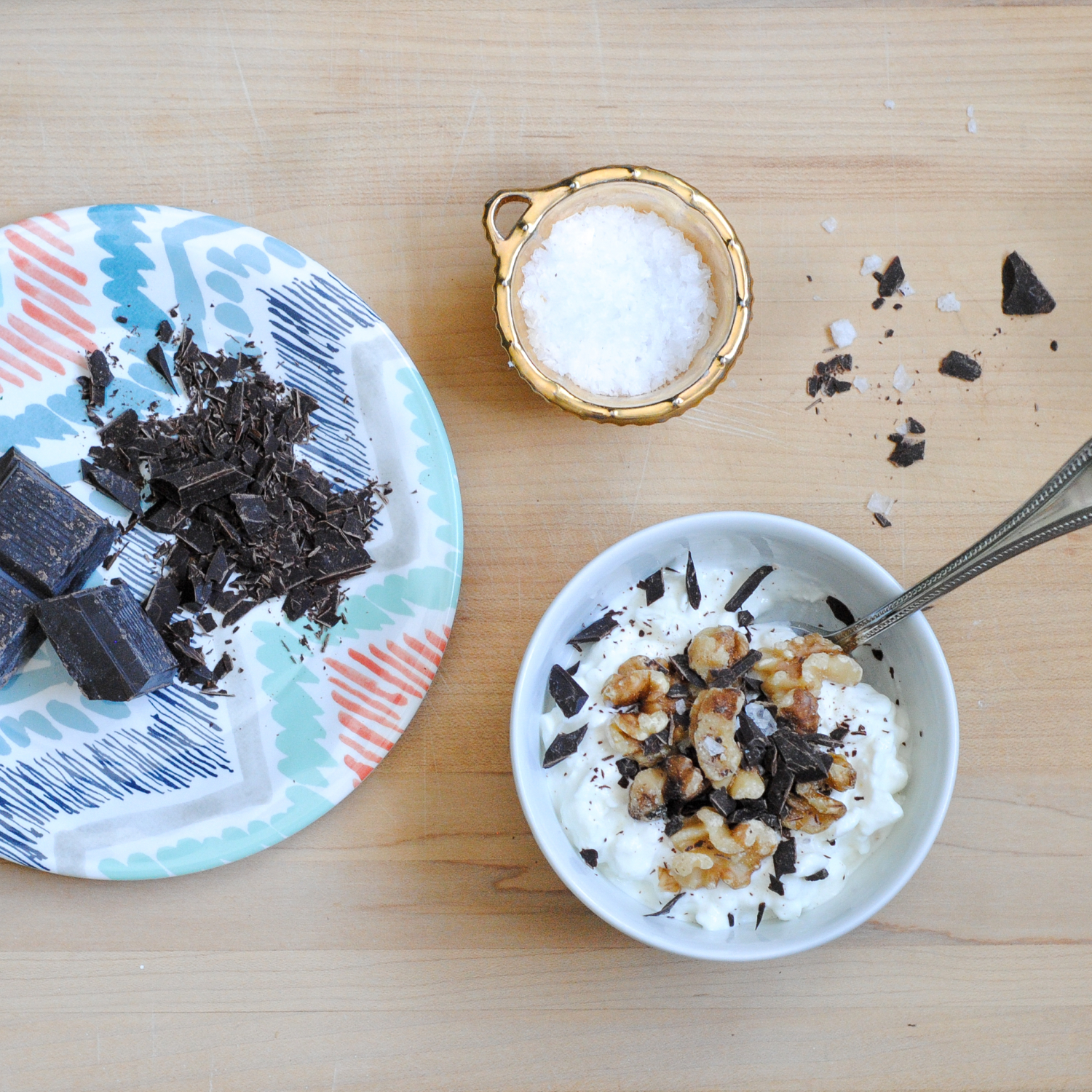 Hood® Cottage Cheese with Maple & Vanilla Flavor Added, cashews, dried apricots, and toasted coconut. Snacktime is calling my name with this one. But then I think toasted coconut makes pretty much everything better.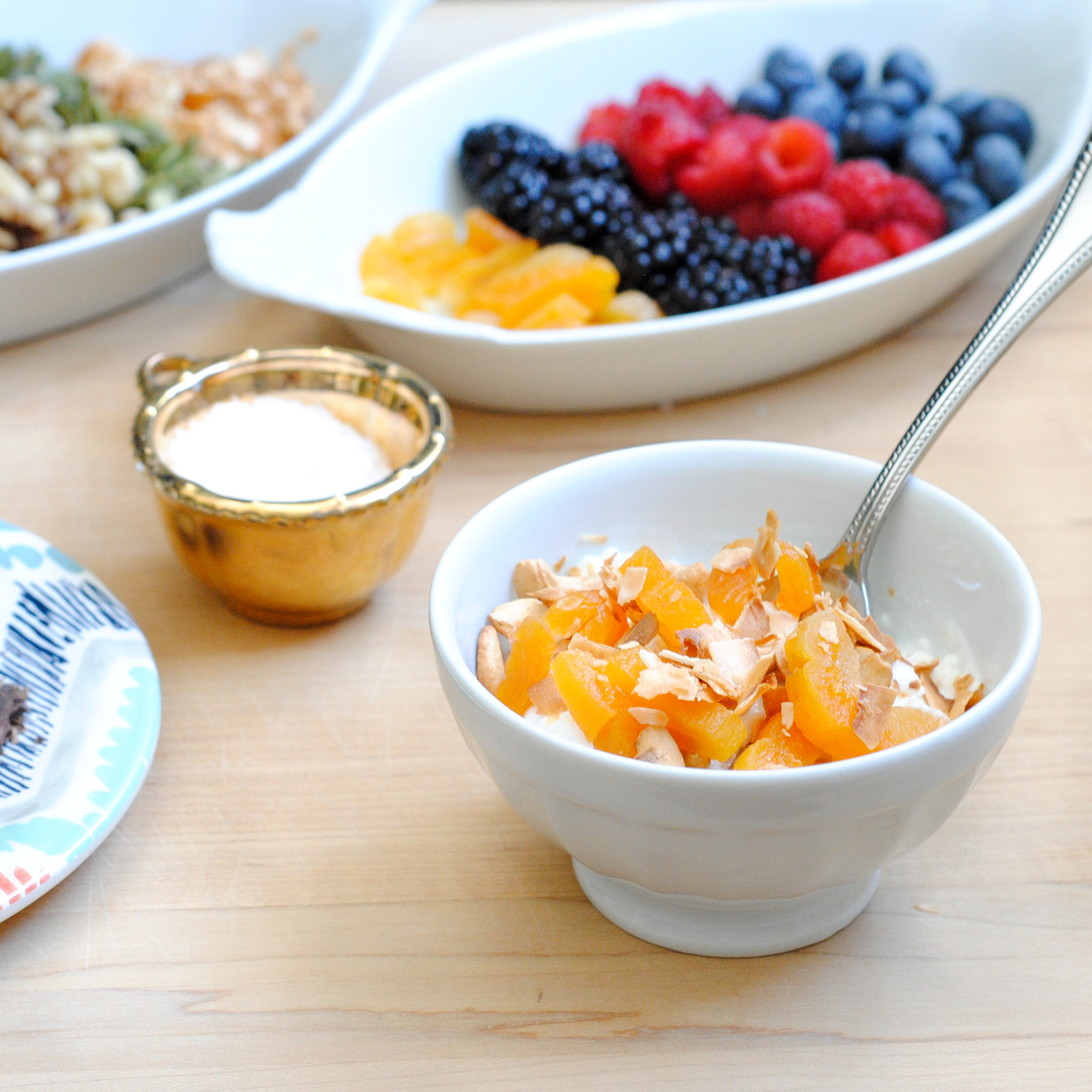 Cottage cheese is really great with savory additions as well. I love Hood® Cottage Cheese with Chive drizzled with extra virgin olive oil, fresh chopped parsley, salt, pepper, and toast strips for dipping. It's also delicious with olive oil and chopped tomatoes (or even better, the oven roasted ones mentioned in this recipe).
If you're a cottage cheeseaphobe, muster your courage, and give one of these recipes a try! Hood® Cottage Cheese with yummy toppings is one of my go-to breakfasts and snacks because I can pull it together quickly and it really stays with me more than some other breakfast choices (oatmeal, I love you, but I'm hungry again in an hour). I hope you find one you love!

This post was sponsored by Hood® Cottage Cheese but all ideas and opinions are my own.