When I shared last week's progress in my basement makeover with you I said I had to keep telling myself that it had to get worse before it got better. Meaning, even though I had made some good progress, the space looked like a disaster with lumber and power tools and sawdust everywhere. Well this week…it's better. Oh my gosh, it's so much better. I still have some big things left to do, like caulking for approximately 75 hours, but the really major work is done, and I was able to get the space cleaned over the weekend which really lets you see the progress. Here's where my to-do list stands, with newly completed tasks in red. I hadn't included cleaning the room after finishing all the work but I probably should have, it took me half of last Saturday!
Assemble shelving
Trim shelving to become built-ins
Choose furniture
Choose artwork
Choose pillows and accessories
Choose paint colors
Paint walls
Purchase and hang TV
Install baseboard and wainscoting
Trim poles to look like columns
Install cabinet hardware
Caulk seams
Paint woodwork
Hang barn door
Replace recessed lights with LEDs
Stage furniture and accessories
Here's where things stood last week.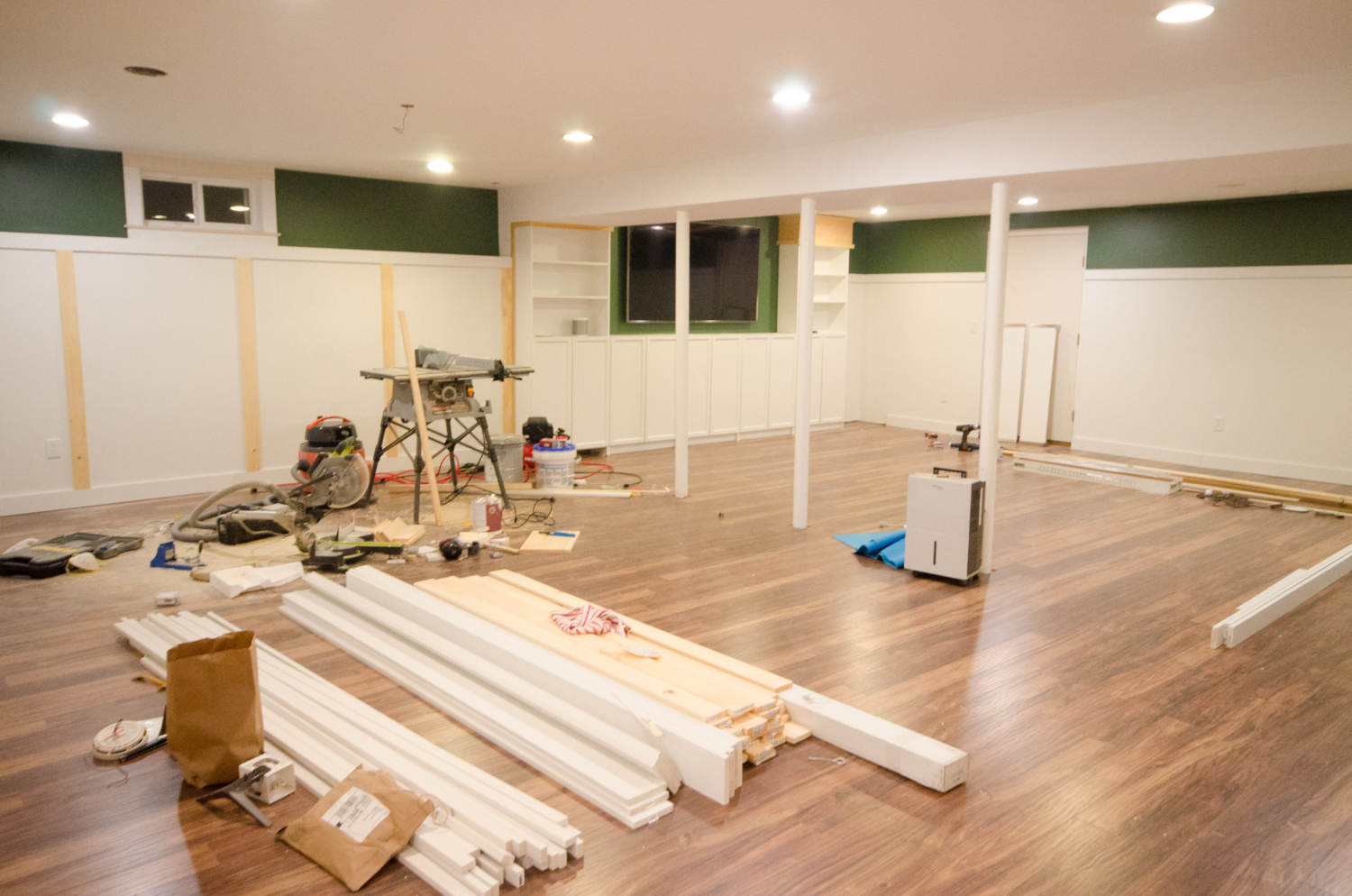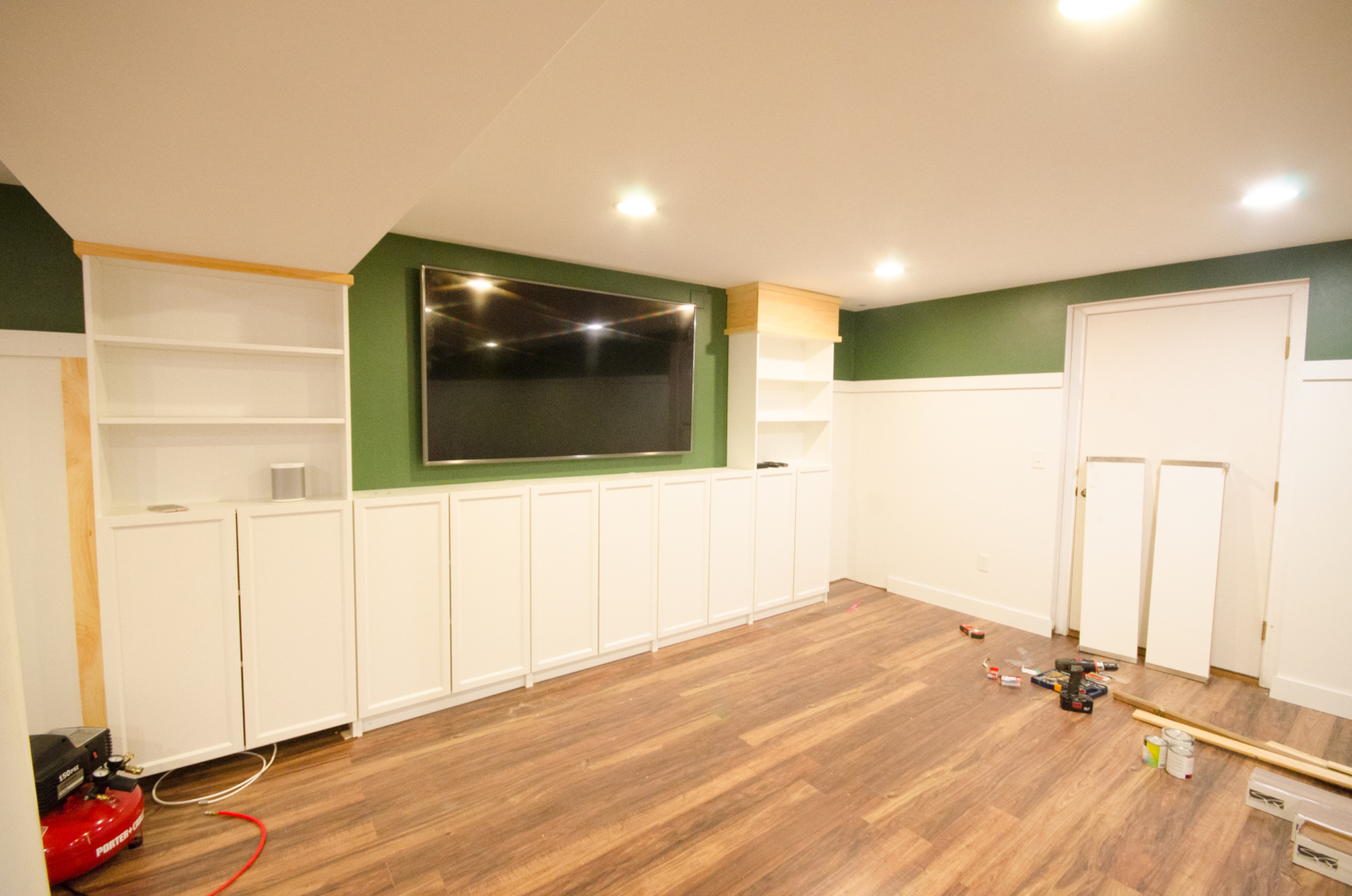 And here's where I am now.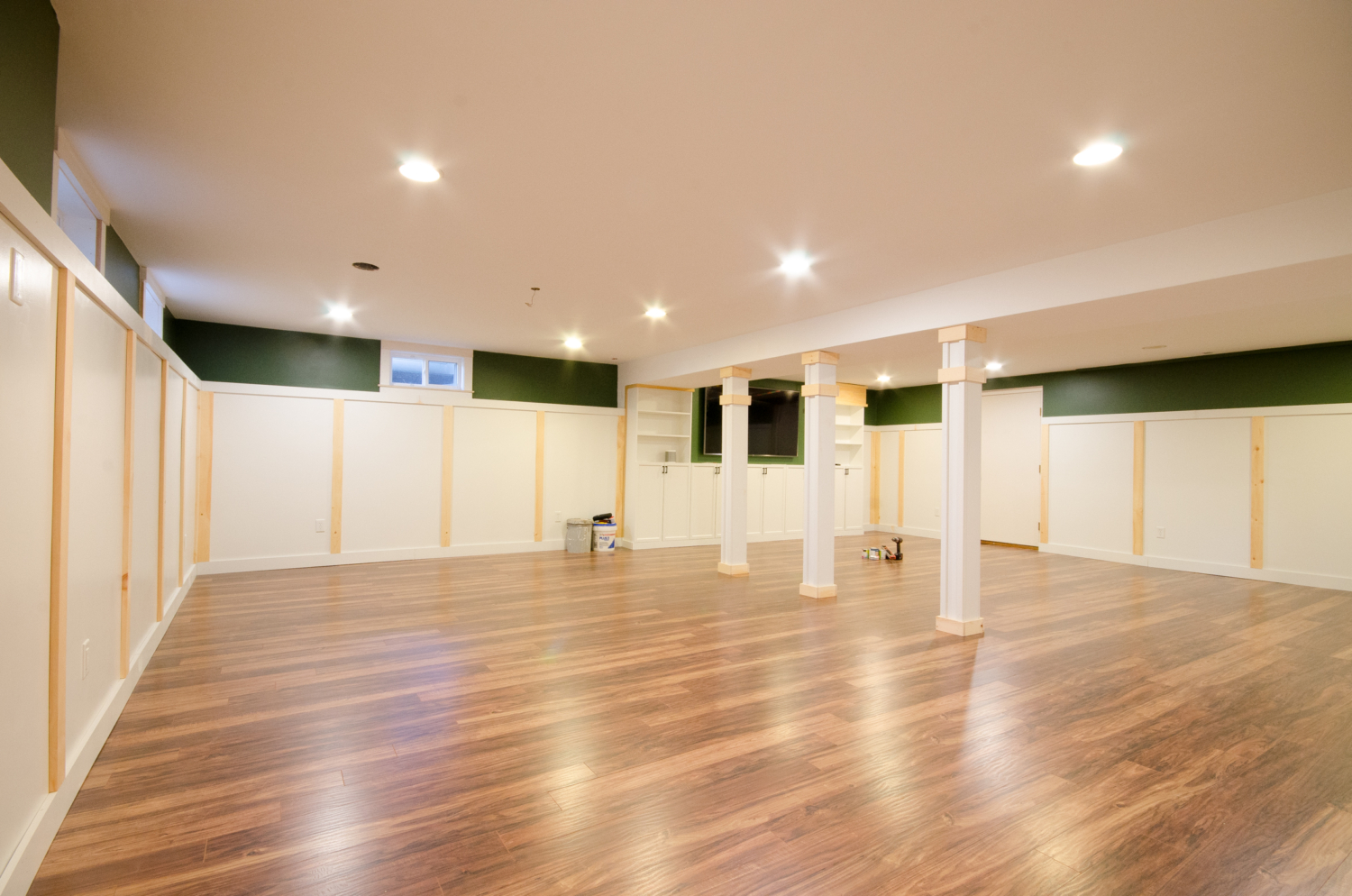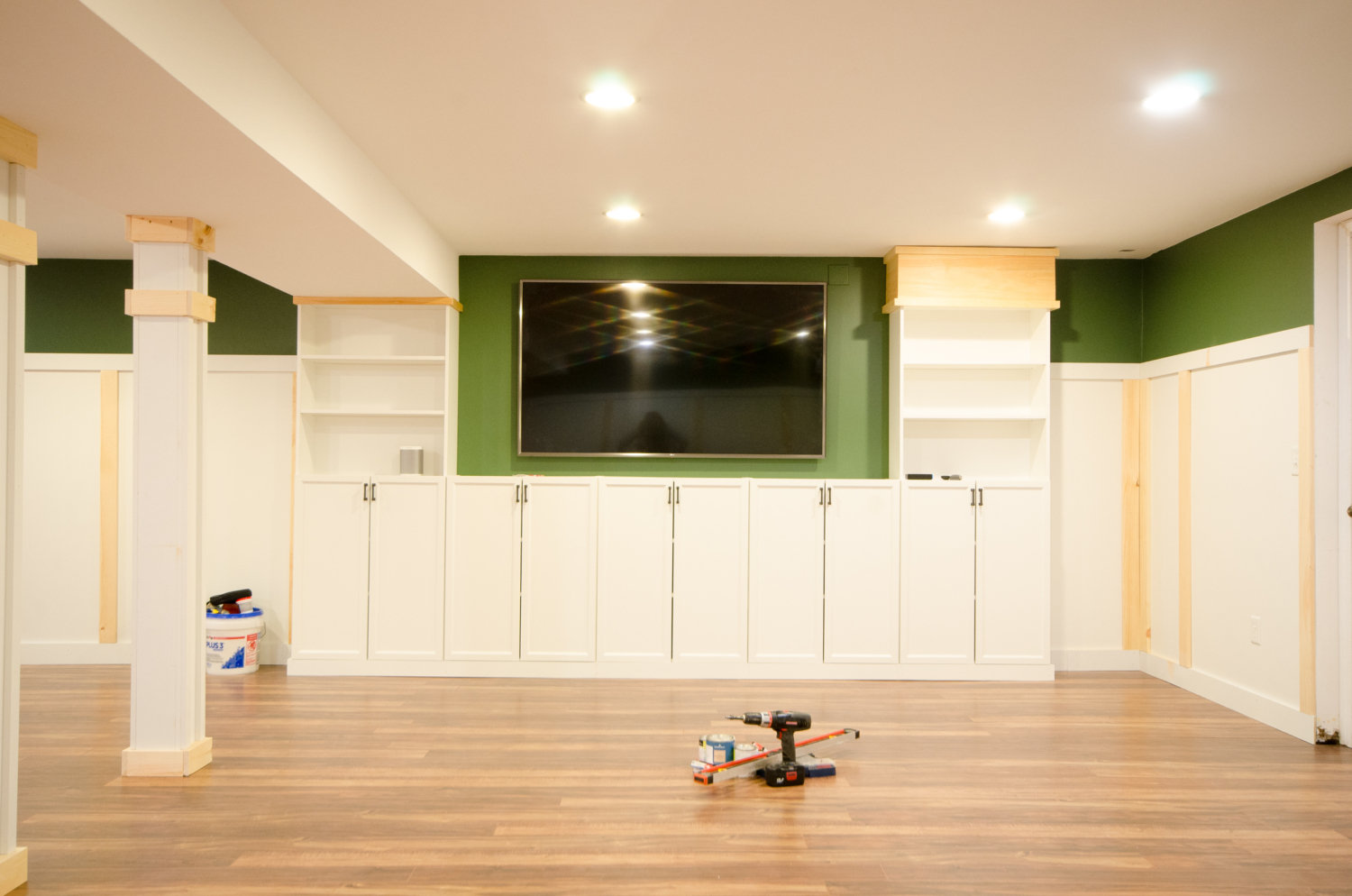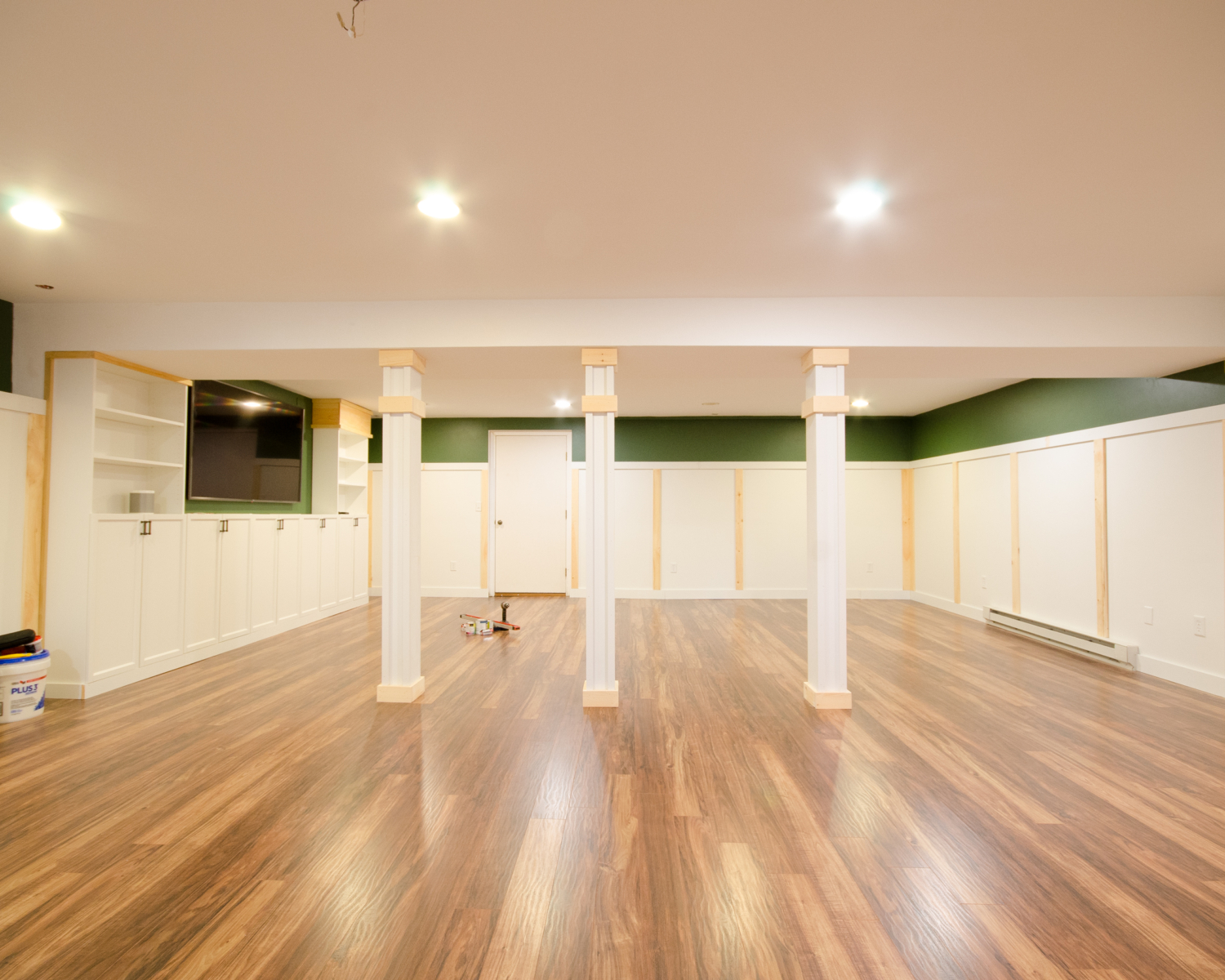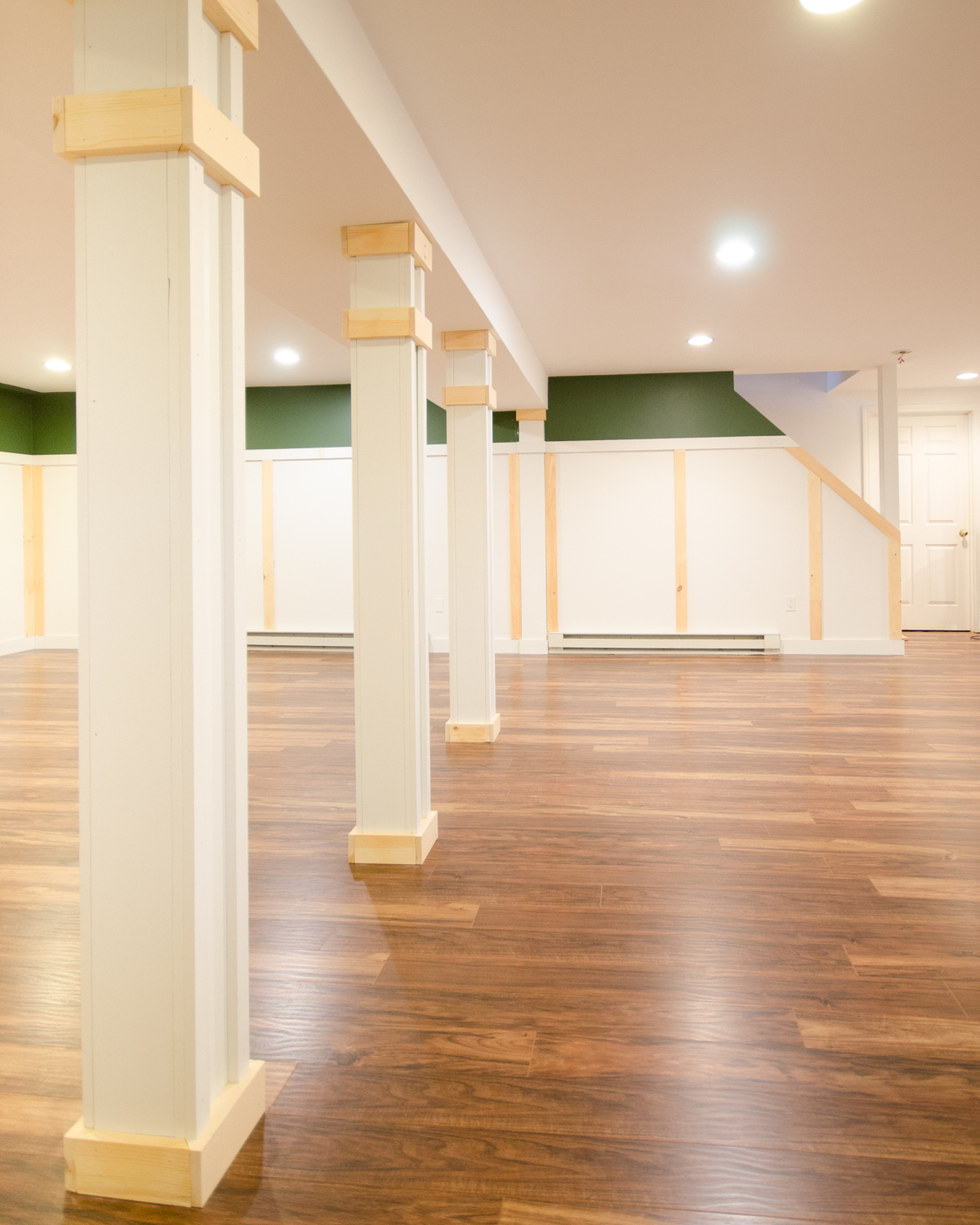 I think encasing the steel support poles in moulding to make them look like columns might just have the biggest visual impact in the whole space. I expected the wall of built-ins to have the most powerful effect in making the room feel like a family room and not like a basement, and it certainly does that, but finishing the columns gave the room such a polished look even before I cleaned it up. I kept going down to look at them, I couldn't believe what a difference it made!
I'm going to have to take a little hiatus from this project now for the next couple weeks with Thanksgiving festivities and Christmas decorating to photograph, but I'll be back as soon as I can with more updates, and I'm still moving forward with the week of 12/18 as my deadline for sharing the finished room with you!