Thank you First Alert OneLink for sponsoring this post. Onelink Safe & Sound – Meet Your Family's New Best Friend. #ONELINKSTORY
Every now and again I come across an innovative product that is so cool, so convenient, and makes such perfect sense I wonder why it took so long for it to become an actual thing. First Alert's new Onelink Safe & Sound is totally one of those products. It's a 3-in-1 device that combines a smoke and carbon monoxide alarm, premium speaker, and Alexa enabled device all in one.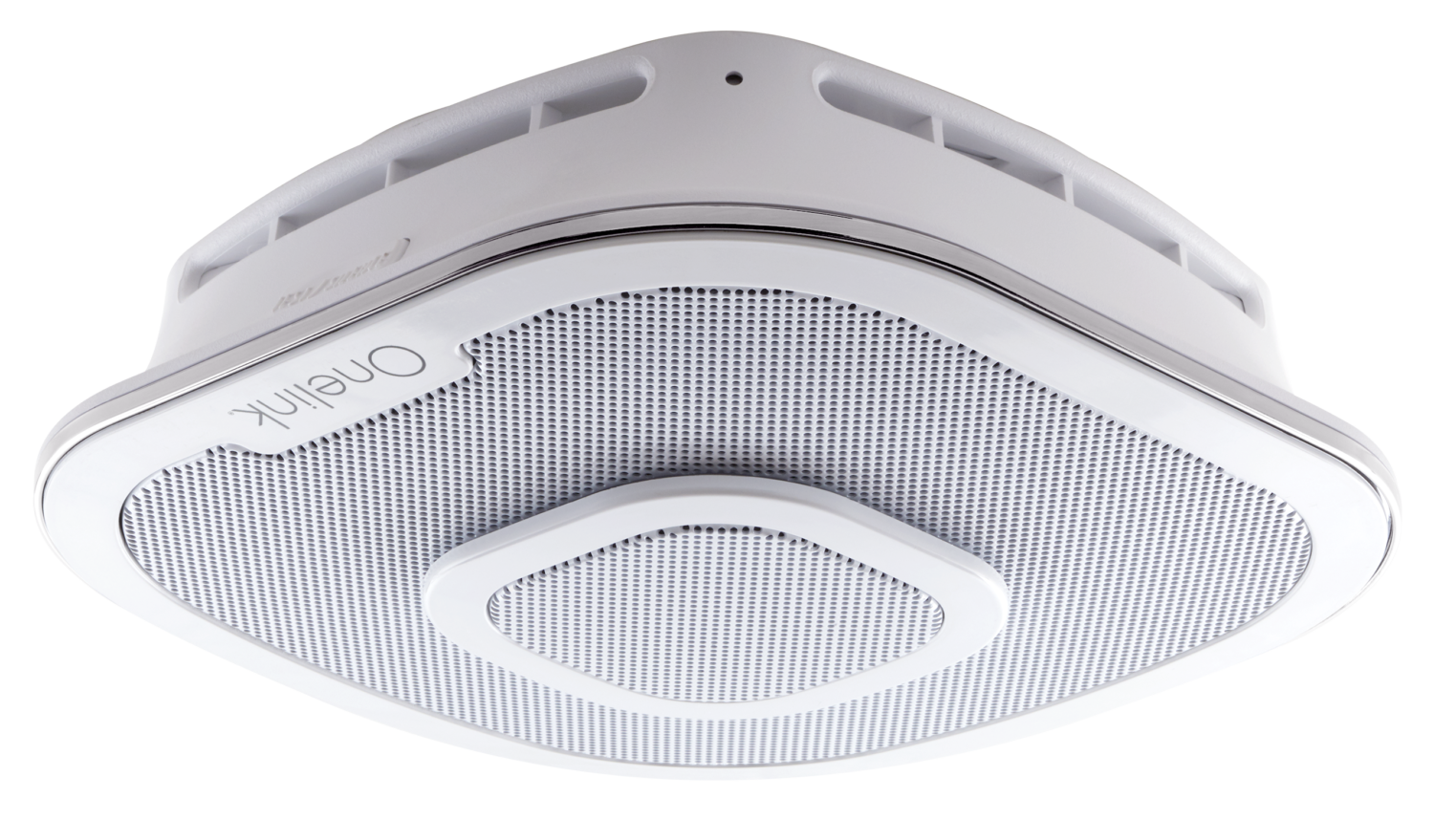 No question, everyone has to have a smoke and carbon monoxide detector in their home, so if you have to have it anyway, why not combine it with something awesome like a music speaker that is also preloaded with Alexa capability? Genius. I needed a new smoke and carbon monoxide alarm in my basement after finishing the renovation work down there (you can check out the before and after HERE and HERE). We left half the room empty basically for the sole purpose of having dancing and general romping space for my daughters. Dance parties are pretty much their most favorite thing ever and they are obsessed with Alexa after meeting "her" at my parents' house so suffice it to say you have never seen two kids more excited about a new smoke detector!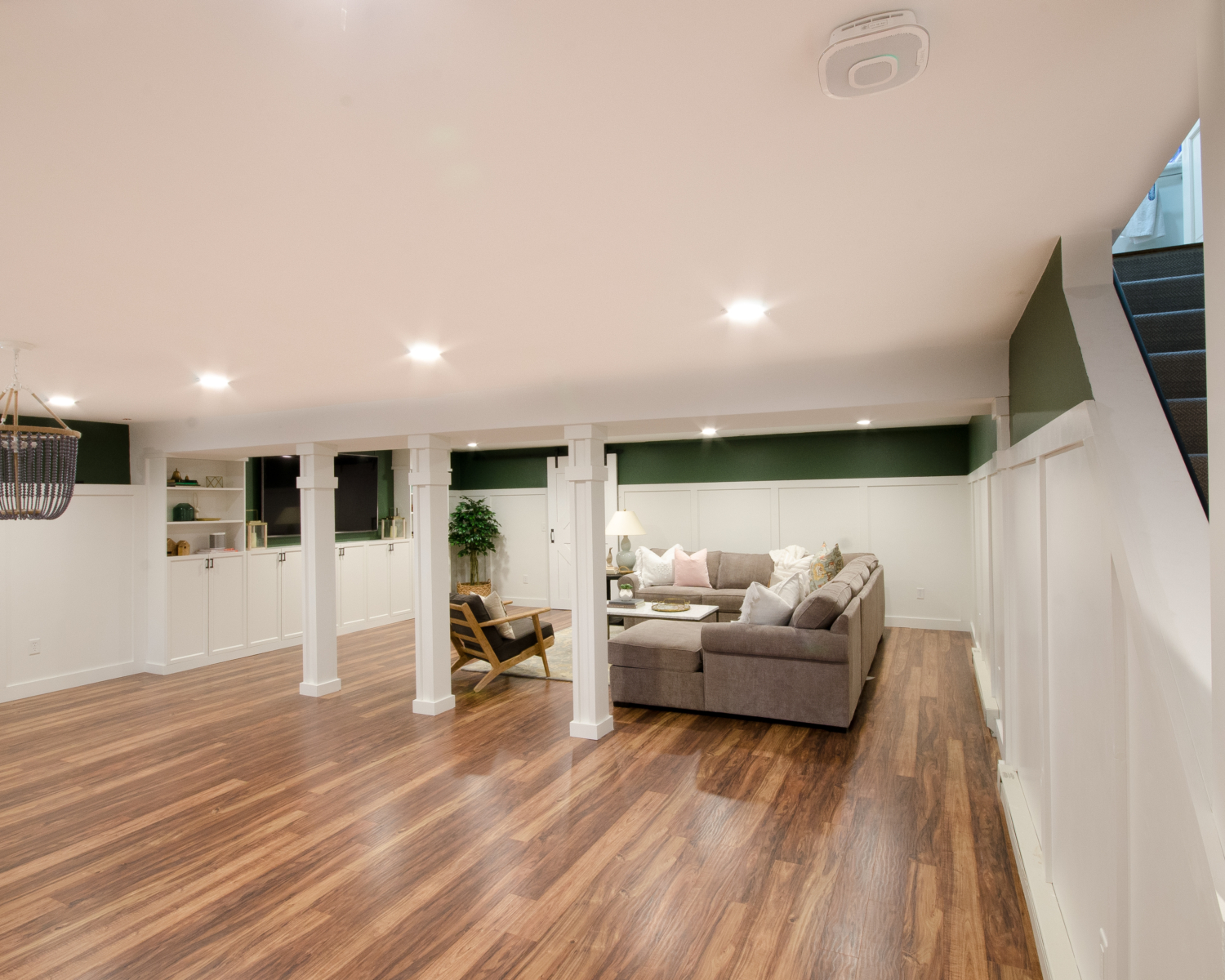 Sofa
Chair
Coffee Table
Lamp (similar lamp)
White pillows
Blush pillow
Hide appliqué pillow
Pendant light
The Onelink Safe & Sound also has an app you can download that will send you notifications if any problems with the unit arise and if smoke or carbon monoxide are detected, as well as a nightlight with different color settings, which is a great feature if you install it in a bedroom. The light around the speaker glows blue when you talk to Alexa, which is what you see in this photo, but the nightlight, when enabled, shines from the same area. (p.s. Do you find you always look at Alexa when you talk to her? I can't stop myself!!)
The Onelink Safe & Sound is a hardwired smoke and carbon monoxide detector so needs to be installed in a location that has wires for this purpose already run, or you'd have to have an electrician do this for you. Lucky for me, all of the smoke detectors in my house are hardwired, so installing in the same place as my previous, super plain and boring smoke detector in the basement, was a breeze. I had it installed and up and running in less than ten minutes.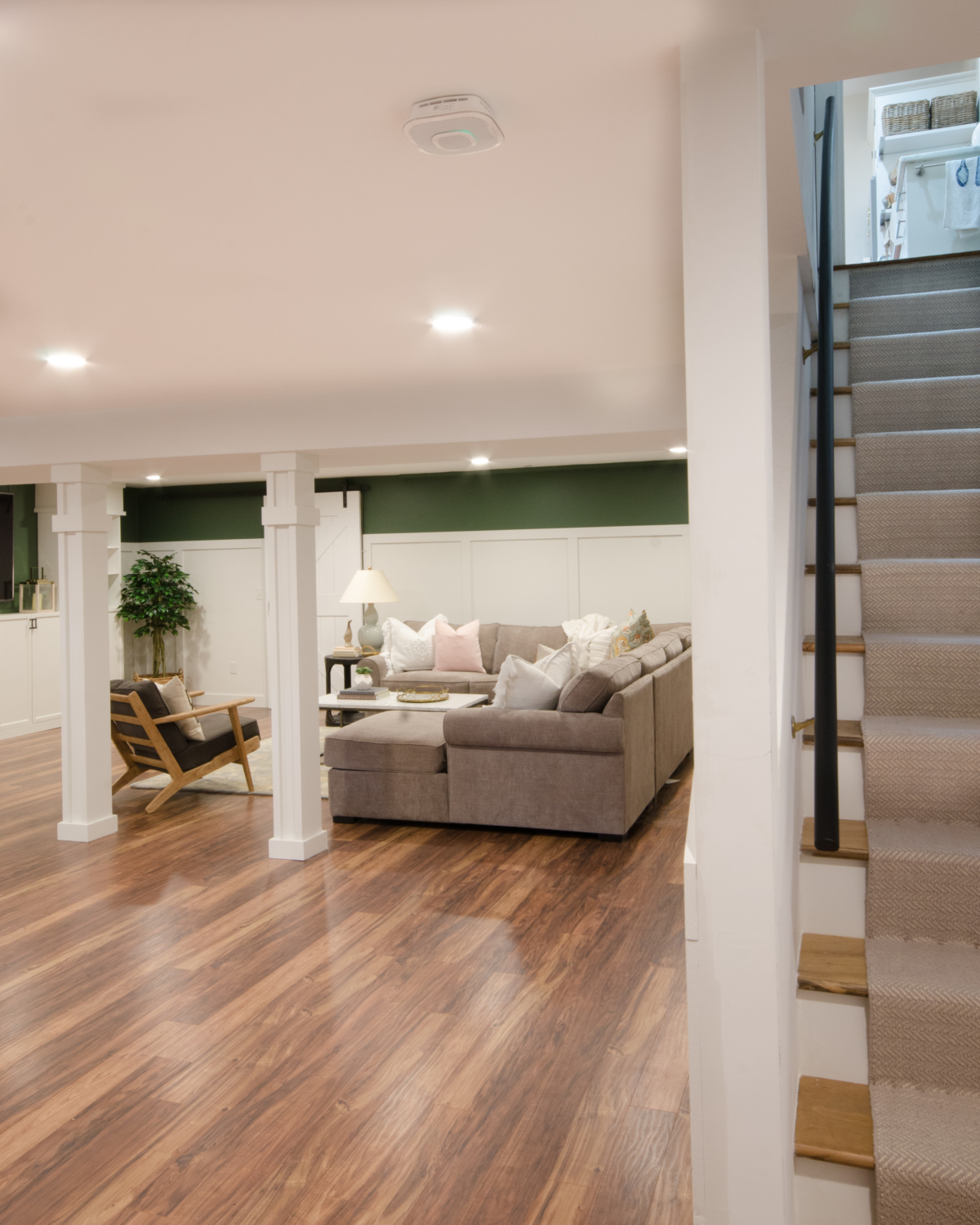 Here's a short video showing the varied functionality of the Safe & Sound.
I was embarrassingly overdue replacing the smoke and carbon monoxide detector in my basement, but replacing it with one that will keep my family safe and that I can ask about the weather or the traffic or to set a timer for me or to play some music for general listening or raucous family dance parties…I mean, I feel like I'm straight out of the Jetsons! It's a super cool and useful upgrade to something I needed in my house anyway and I've been completely thrilled with it so far!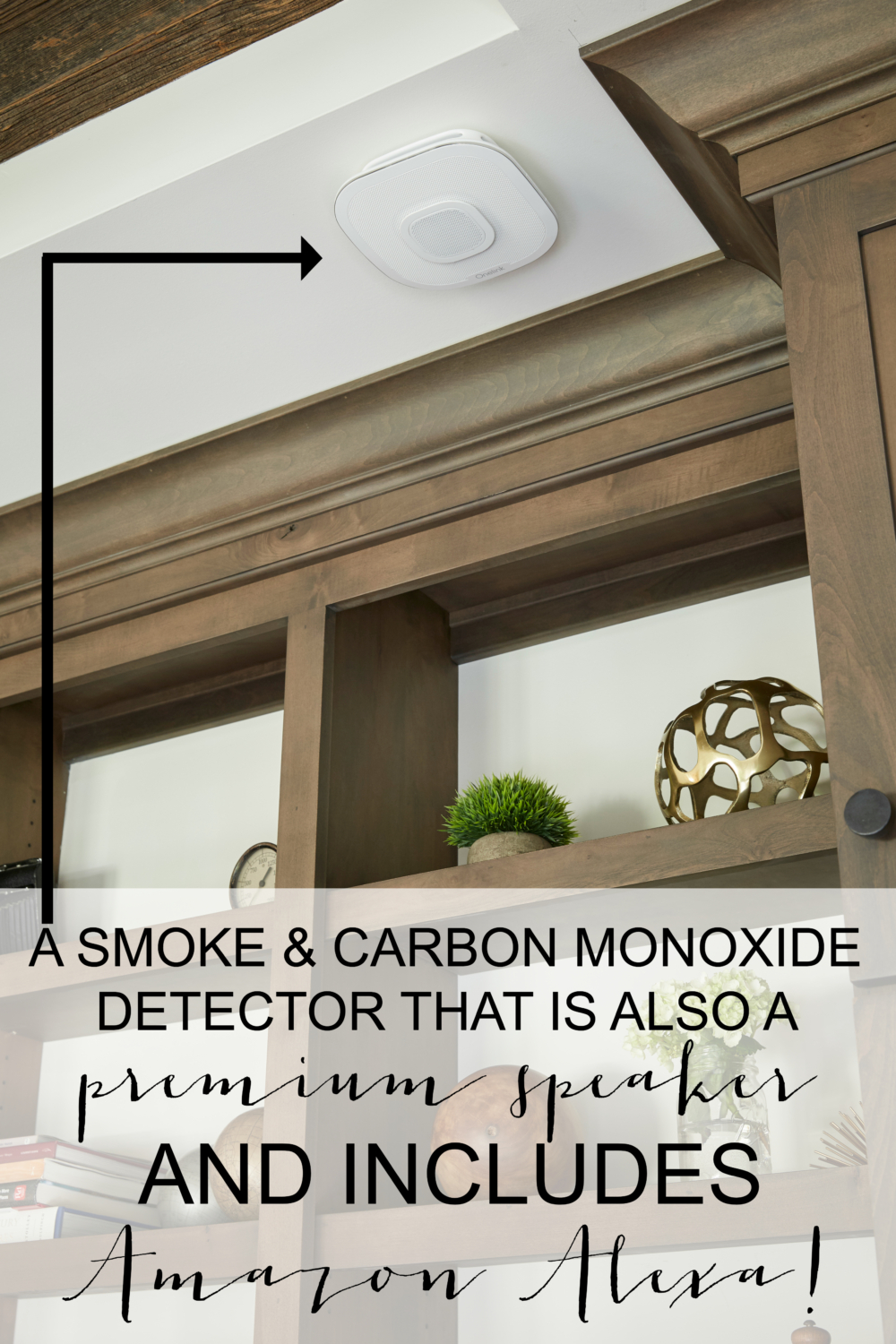 I was selected for this opportunity as a member of CLEVER and the content and opinions expressed here are all my own.