It's been a little while since I shared a home tour here other than Christmas but some small things have moved or changed so I was very happy to jump in and participate in the seasonal tours Marty organizes every so often. If you're just joining the tour or are coming over from Christy's site, hello, and welcome! I snapped a few photos of my living room and family room recently, which are adjacent to each other, so you could get a peek at how things are looking in those two rooms these days. I live in the Boston area –which means spring weather won't actually be here until, oh, June – but I'm generally drawn to light and bright and colorful things so my house is kind of always in a spring state whether the outdoor world cooperates or not!
When you walk in the front door of my house this is the view straight ahead of you. I added the pendant light about a year ago and it's still the light of my gilded dreams (and a great price compared to similar styles). I moved the antique chest to this spot a few months ago and am loving the way it plays with the the traditional checked flooring and more modern light fixture.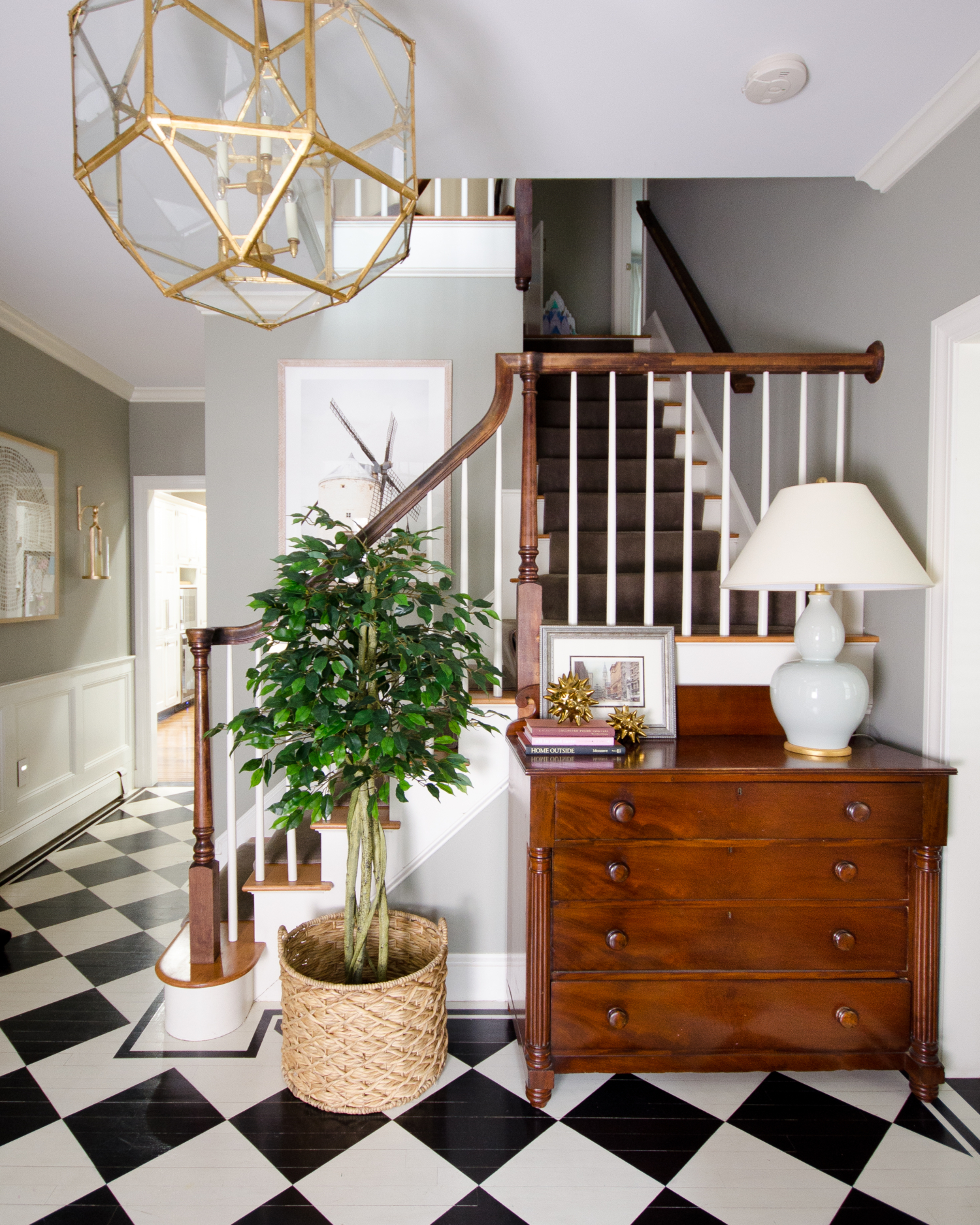 Directly to the right of this spot is the doorway into my living room.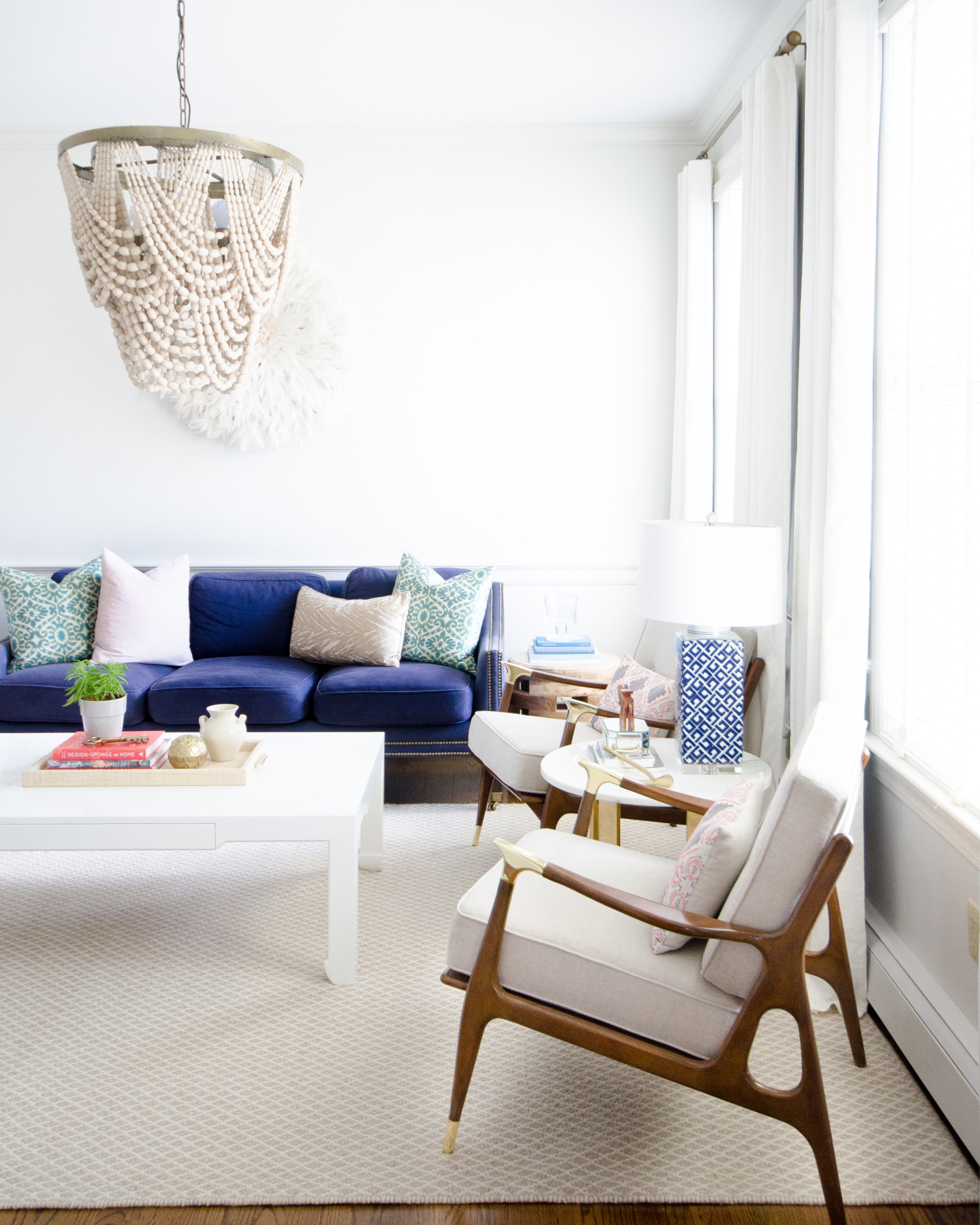 This room has been in a state of flux for the whole five years I've lived in this house. It's taken me awhile to figure out how we'll use this space and how I wanted it to look and function for us. I have a final plan in place now and have started to add some of the pieces that will stay. I'm waiting on a few out of stock items to pull it all together for good. I recently bought these chairs that are so beautiful. The brass accents are so gorgeous and they're just as pretty from behind as from the side or front so would be great in a room where you need to float furniture and the backs will be visible.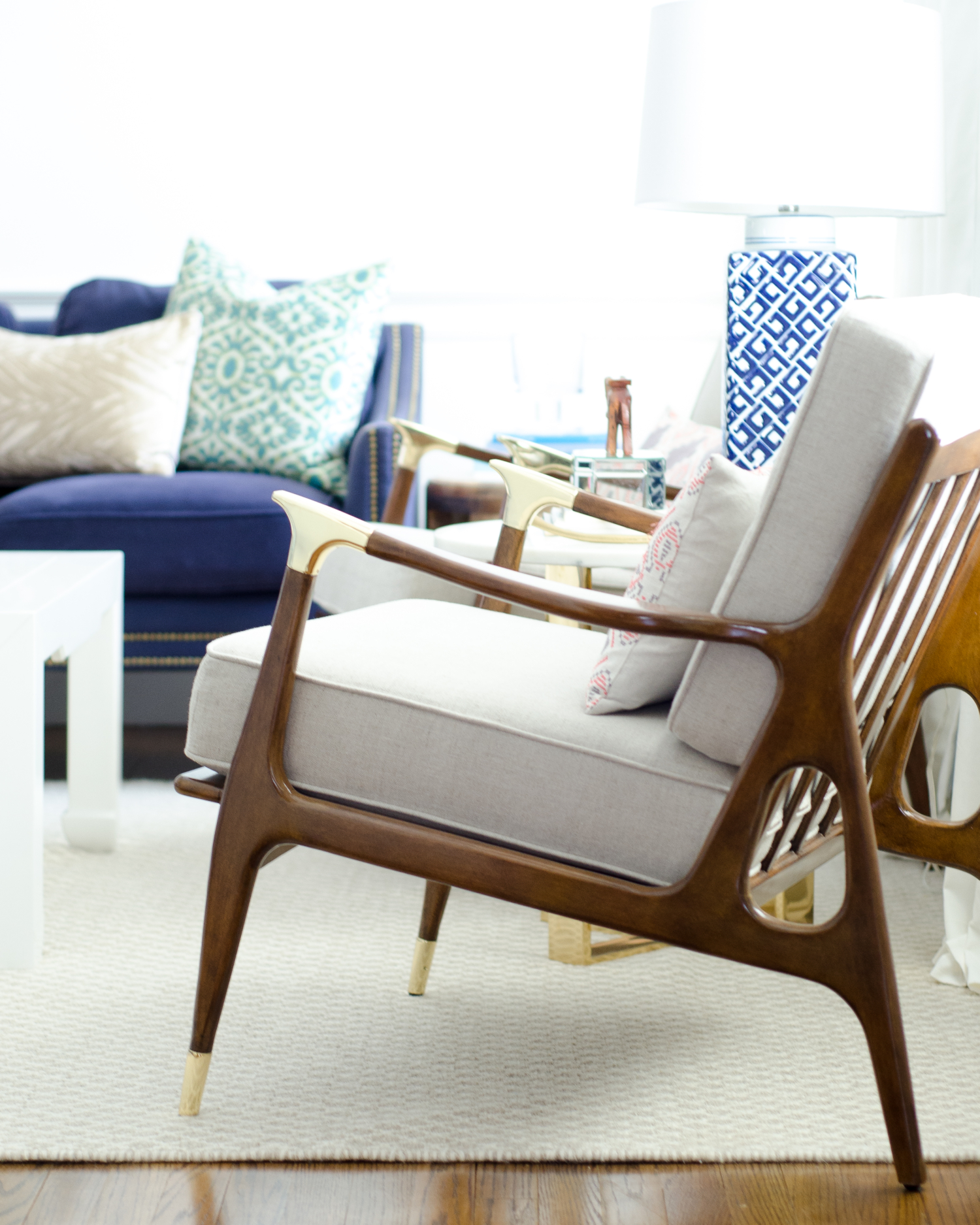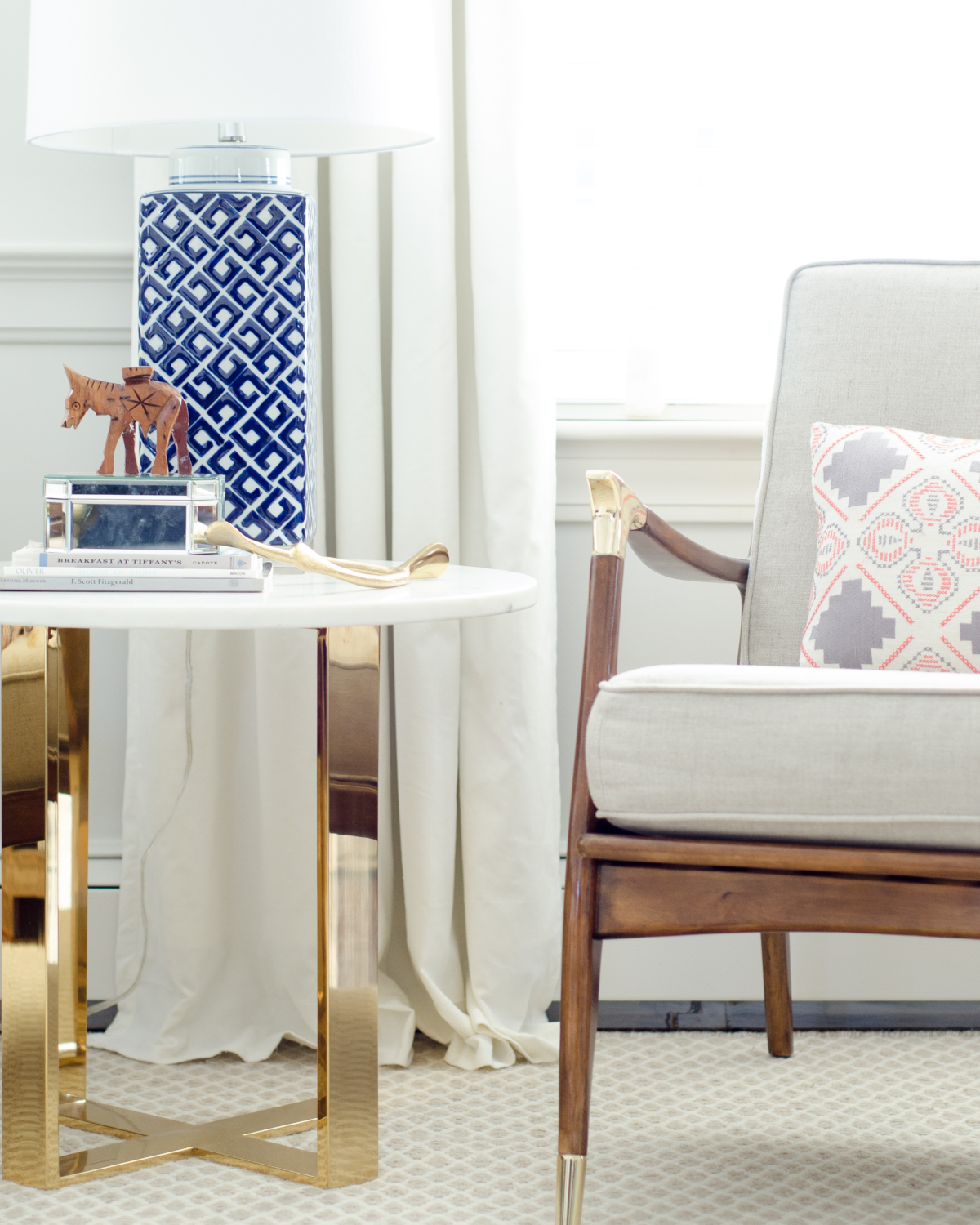 I bought the framed print above the fireplace recently and while the colors might look a little out of place with what's here now, it'll all come together once the remaining furniture and accessories arrive. As much as I adore the powder blue velvet chair, I don't think I'm going to have a place for it in the new room scheme. It'll find a new home though!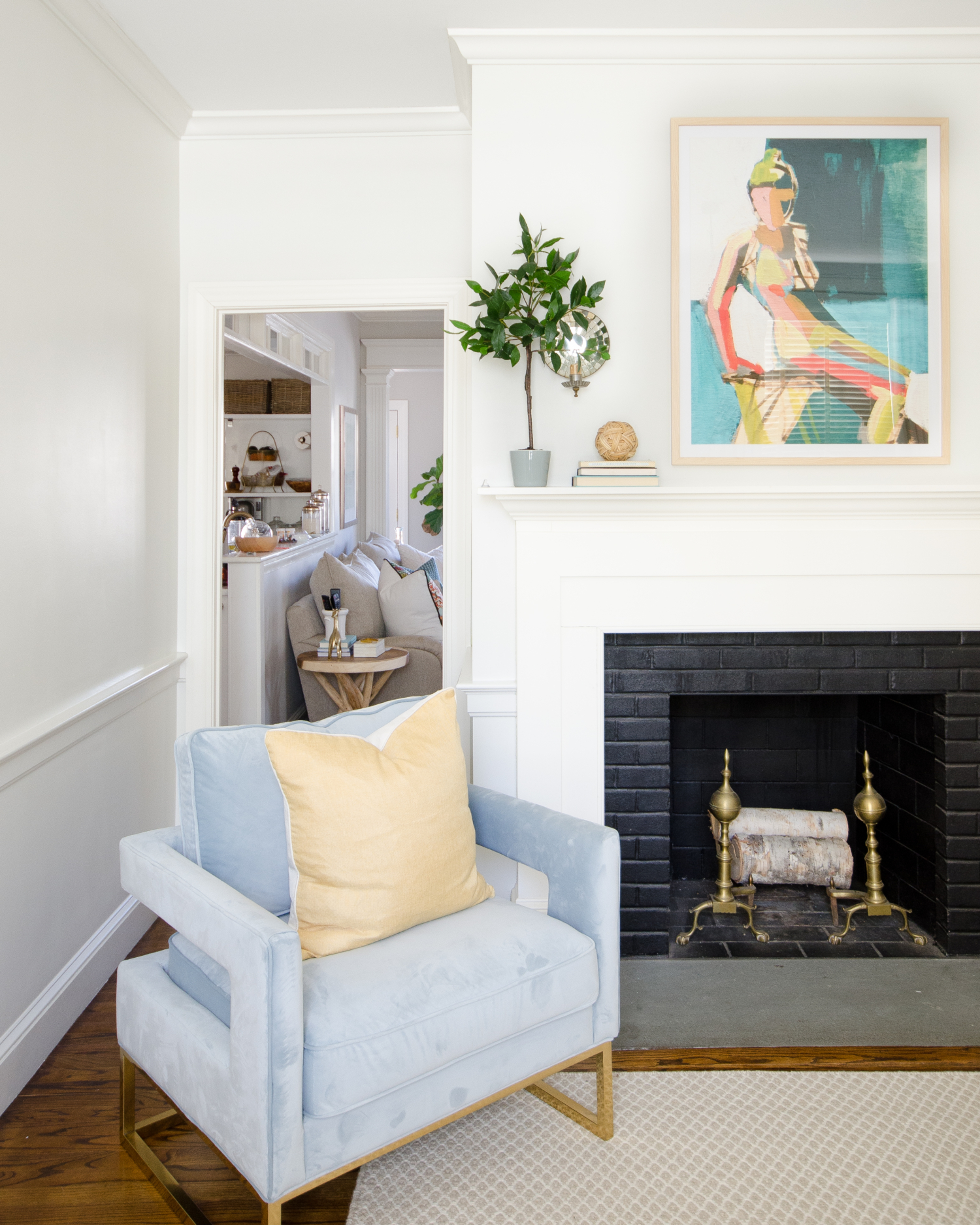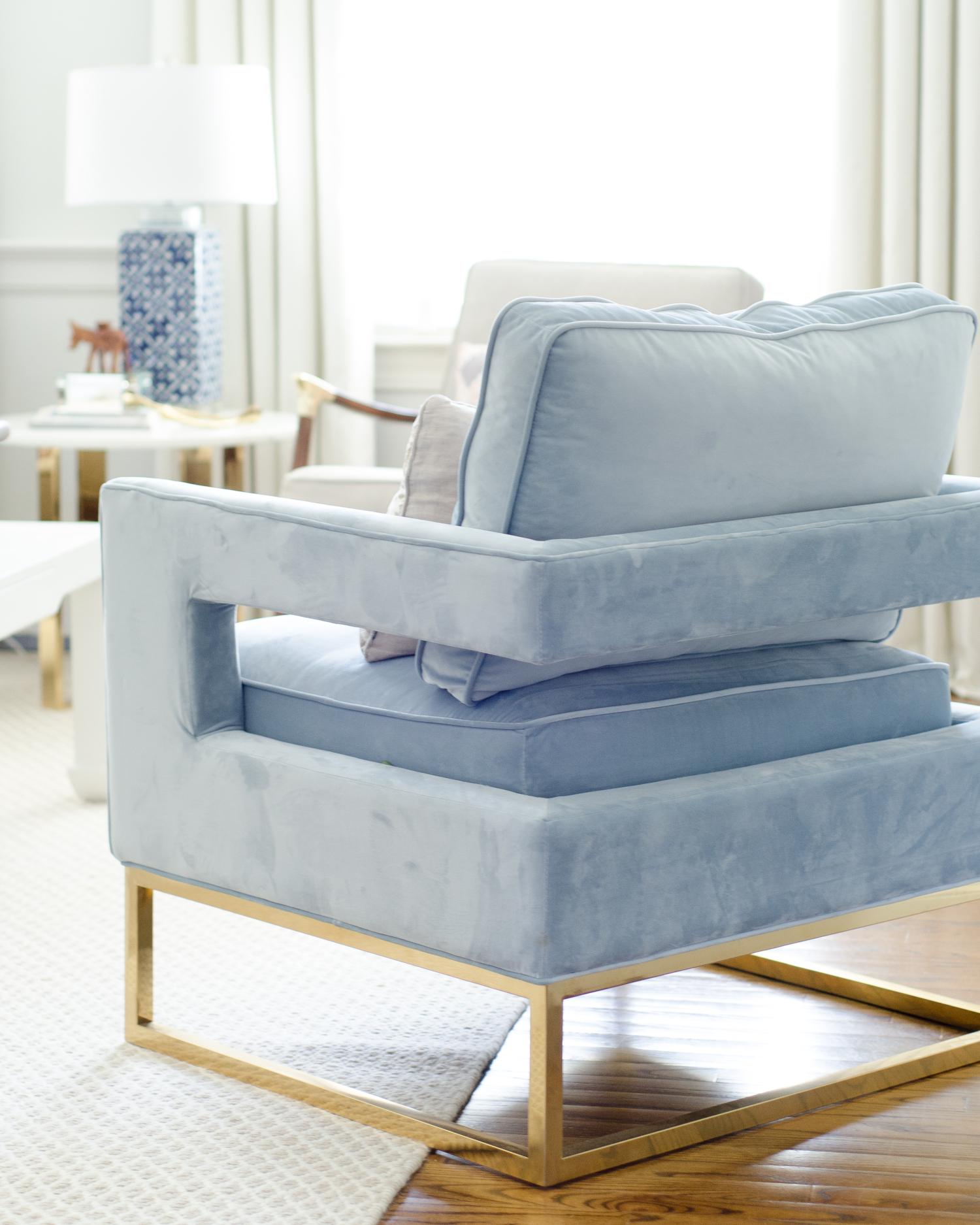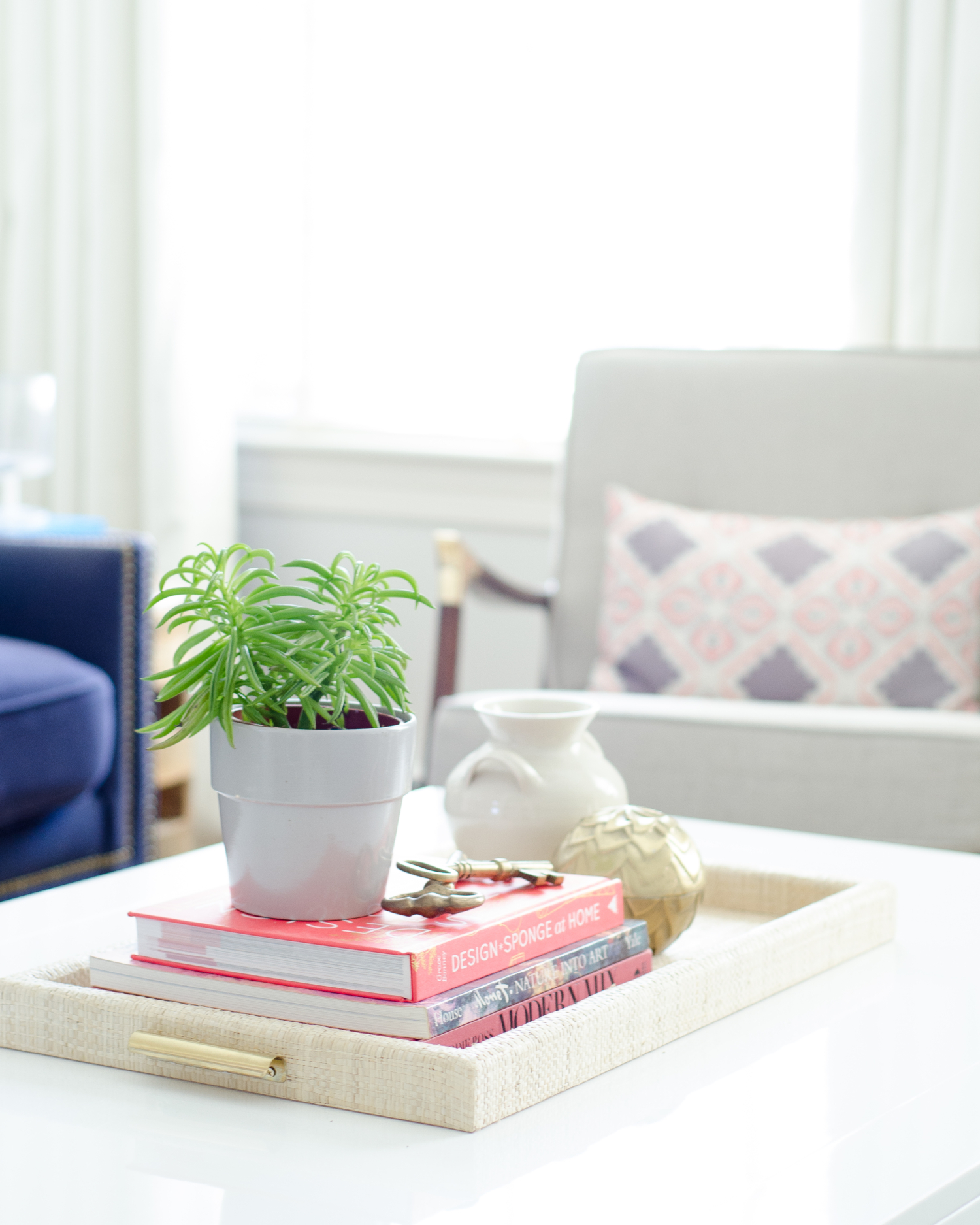 Right through the doorway next to the fireplace is my family room. Other than the kitchen, this is definitely the hub of the house and where we hang out the most. When I was designing this room I wanted to make sure there was a layout that made sense for the long room, that it was a super comfortable place to lounge, and that it made me happy to look at every day because I look at it every single day! And it is all of those things.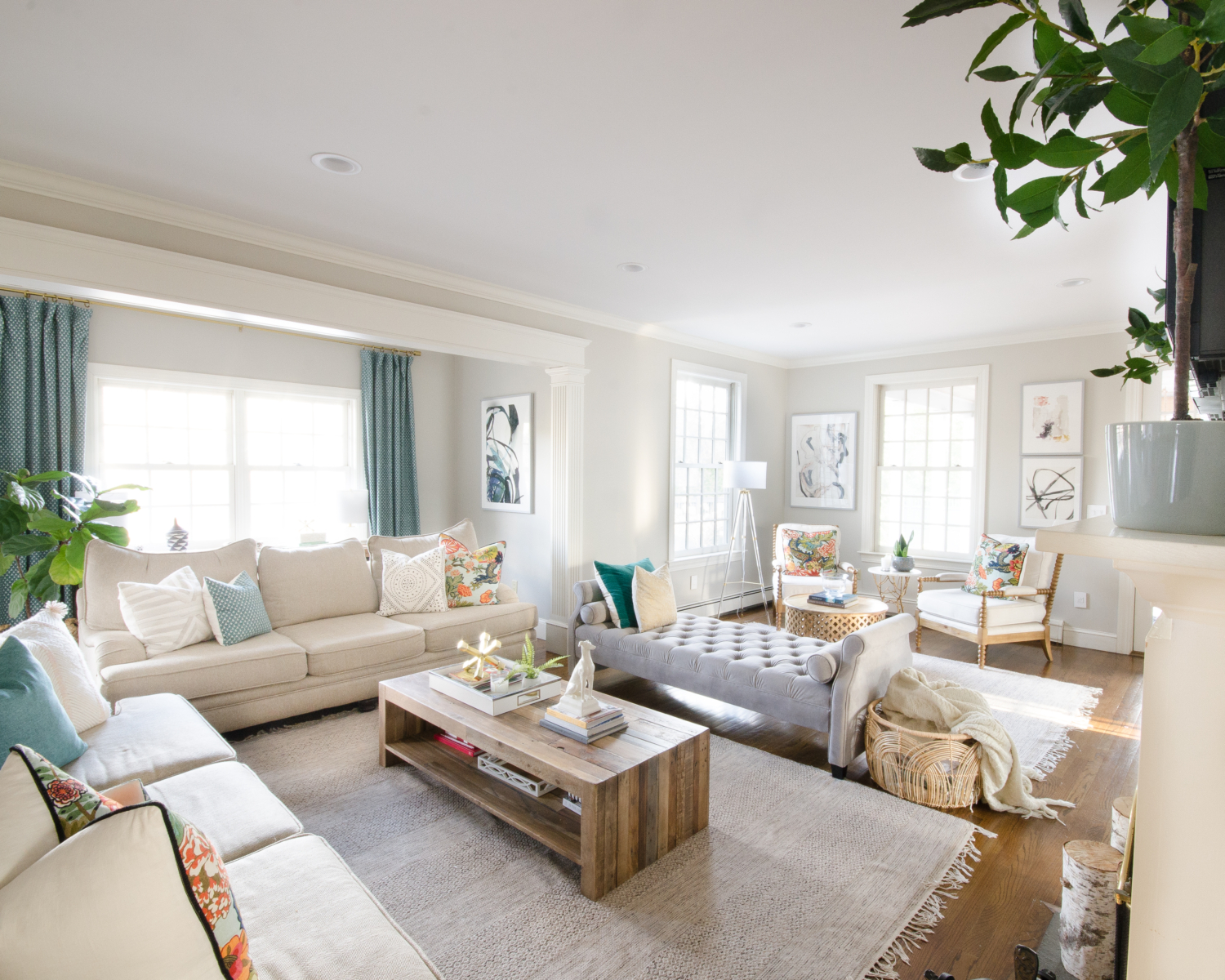 Using a backless sofa/daybed in the middle of the room let me make two separate but connected seating areas which was totally key to making this room work visually.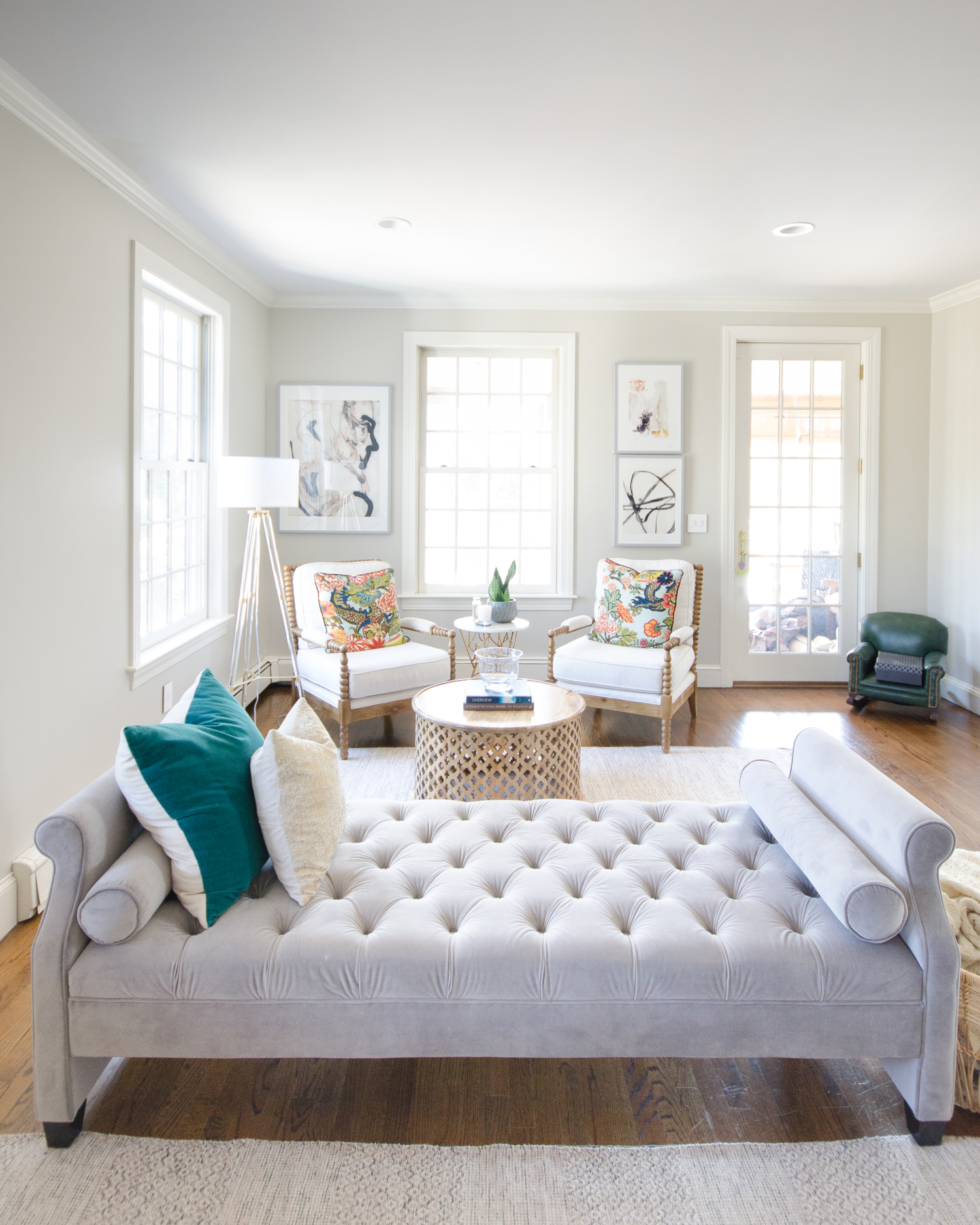 The pair of spool chairs that I scored at Home Goods four years ago are still my spirit animal of chairs. I found super similar ones online for a great price HERE.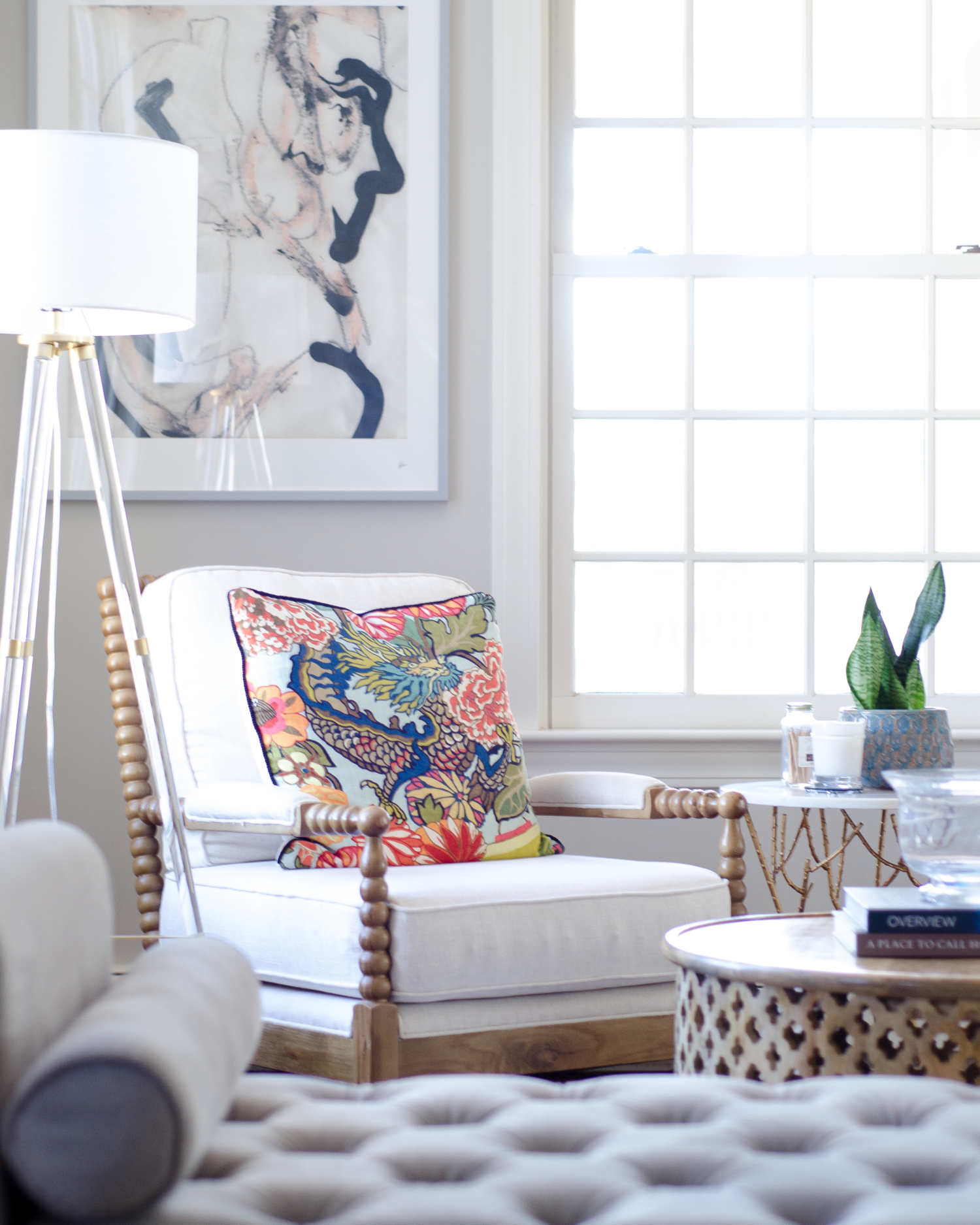 Has spring sprung where you live? I'm always a little jealous of you southerners this time of year! To continue the spring tour, head over to Monica's blog next!
Here's a list of the full tour so you make sure you don't miss anyone.