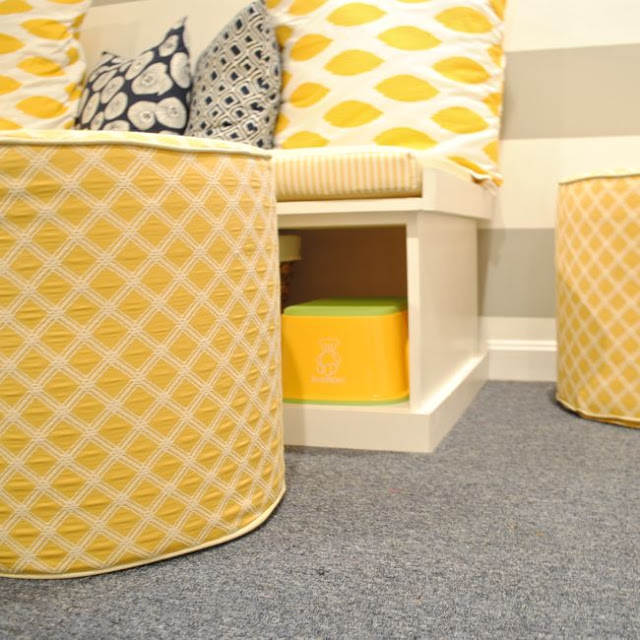 Those of you who've been reading for a little while now might assume I made these cute little footstools. Surprise, surprise…I didn't! I'm sure I could have, but sometimes when you find the perfect thing and the price is right, well you stifle the do-it-yourselfer inside and pony up the cash (like I did when I came across those orange ikat pillows for my master bedroom).
When we were at my brother's and sister-in-law's house a couple months ago after my niece's christening I noticed this cute footstool they had in their family room.
My sister-in-law told me she'd gotten it at Target a few months earlier so I wasn't too optimistic it would still be available, but after a little hunting on their website, I found it still for sale (Sun Eclipse Ottoman). I debated the purchase for a few weeks but ultimately decided to buy a pair of them for my daughters'
playroom
.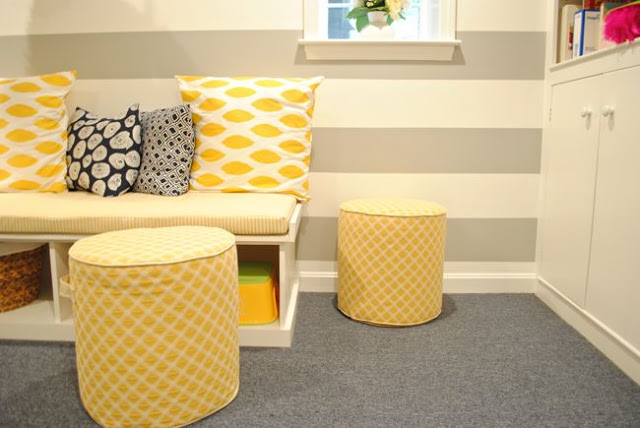 I often found I was wishing for a place to prop up my feet when sitting on the bench and these are the perfect height both for that and for sitting if we need extra seats down here. Even with a 9-foot bench, you'd be surprised how quickly we run out of sitting room once we get a few moms and kids down there!
I love the yellow and white (more an ivory than a true white) diamond patten. They're very lightweight and easy to move around one-handed but are sturdy as well. I stack them up under the window when they're not being used and pull them out when we need them.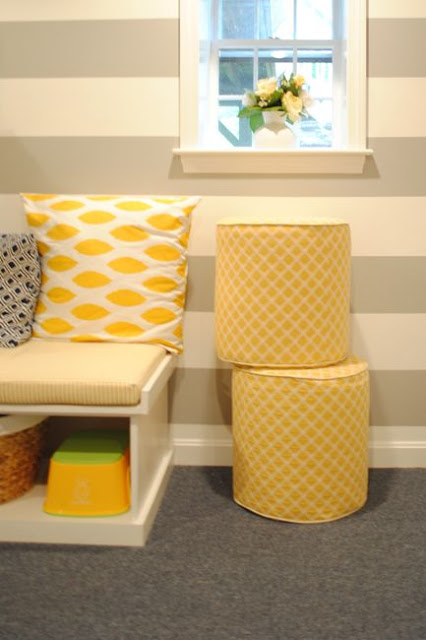 While I love making things myself, and especially love making furniture, I took a pass on this one. Sometimes it's nice to just slice open a box and set something in place!