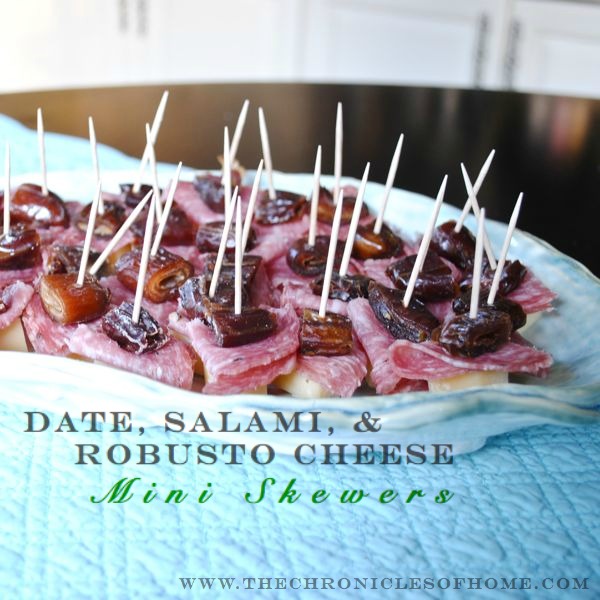 If you've been reading this blog for any length of time you've probably gathered that I don't really mind cooking.  I might even like it.  And I especially love eating the products of my labors!
This appetizer, however, requires no cooking whatsoever.  And even though I like to cook, making something like this is awfully nice every now and again.  It's simple, it's easy, it requires no special skills or equipment (unless you count toothpicks as "equipment").  And the taste is stellar.  But then you might recall I mentioned my affinity for all things sweet-and-salty on Wednesday.
I'd recommend sticking with the dates as the fruit here – they are the perfect amount of sweet and chewy to go with the meat and cheese – but for the other pieces use whatever you like best.  Any salty meat will do beautifully and a rich, nutty cheese like parmesan or aged gouda would be a great substitute for the robusto if you can't get it (I buy it at Whole Foods).
These make a perfect cocktail party snack since they can be eaten in one bite and don't require anyone to hold a plate.  They're also great for dinner parties where you want to have something small out for guests to nibble on before dinner.  Or why not give it a try next week as a pre-Thanksgiving dinner nibble?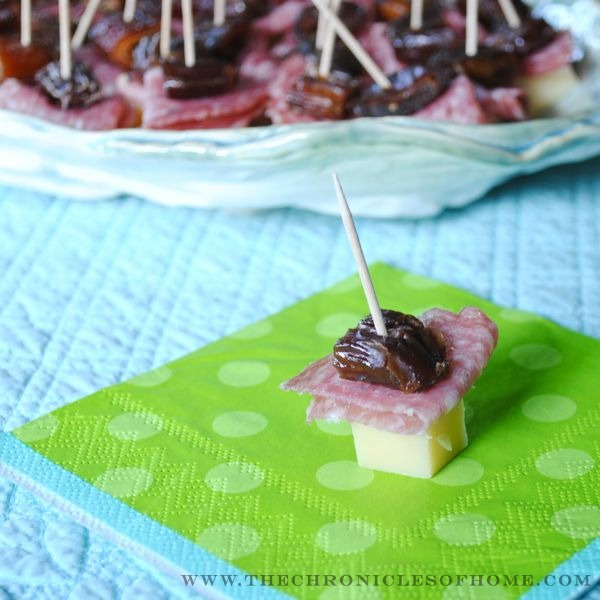 There's no real recipe to follow here – just thread half a date, a folded slice (or half slice) of salami, and a small cube of cheese onto a toothpick.  Pile them onto a platter and watch them disappear!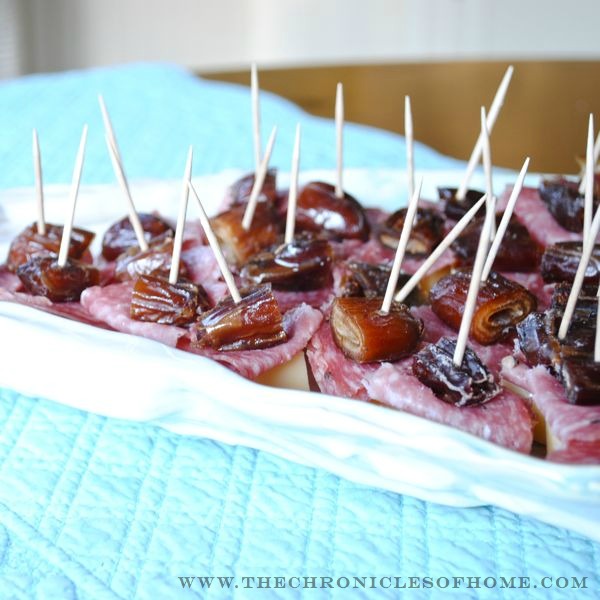 Happy weekend, everyone!