The end of last week I did something I've been thinking about for awhile now…I opened an Etsy shop! Which, I realize, makes me about the millionth person to do so but I'm still really excited about it.

The shop is called Adele Bridgman after my daughters – Ada + Elle = Adele.
Right now I have exactly one item in the shop – the child-sized rocking chair I reupolstered a few months ago.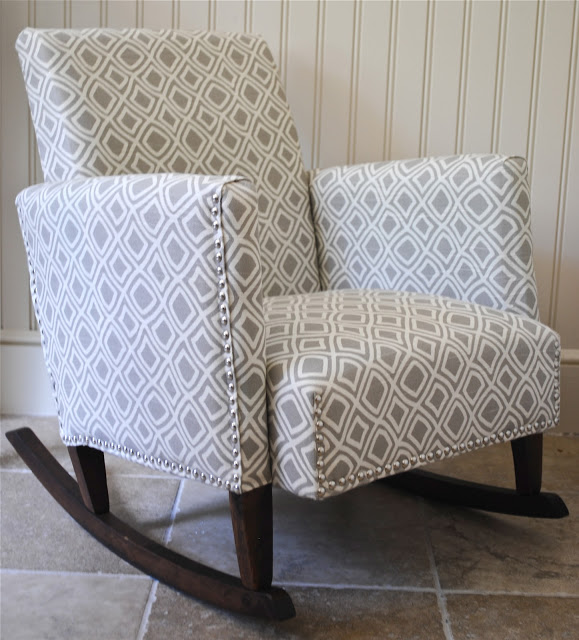 In the coming weeks and months, my plan is to offer smaller furniture I build or refurbish as well as custom items. I'll likely offer custom x-leg benches and child-sized upholstered chairs as my earliest items. I may also include larger upholstered items, like this bench, but will probably make those available for local pickup only in the Boston or Philadelphia areas because of the size.
So, for now, if you're looking for a unique gift for a baby or toddler, this chair is really lovely and you can find it for sale at Adele Bridgman on Etsy. I've also added a "Shop" tab to the top of my blog so you connect to my Etsy shop from there. I've struggled with letting this chair go…but it's time. I always intended to sell it. And a side note – this fabric has been discontinued so it truly will be a one-of-a-kind piece.
While I'm still getting additional items up and running on Etsy, send me a note if you're interested in having a custom piece made. I'd love to build you something perfect for a space in your home.
In other news, I found out last week that the upholstered headboards I made were featured on Apartment Therapy!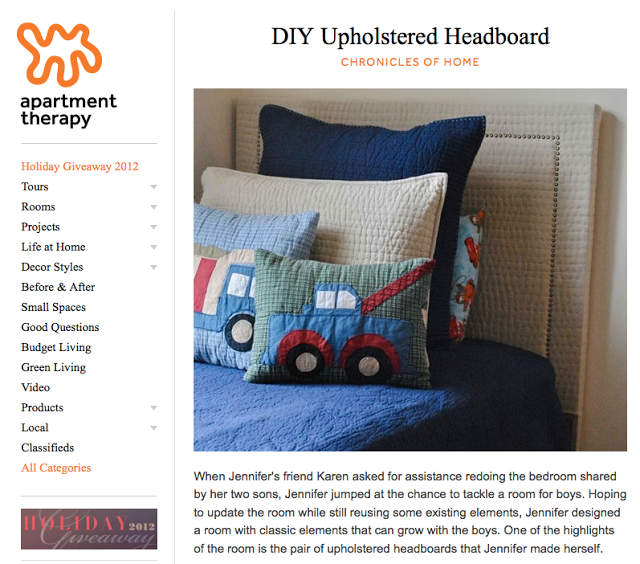 It was such a fun surprise to see them featured and read the article. You can read the whole piece
here
.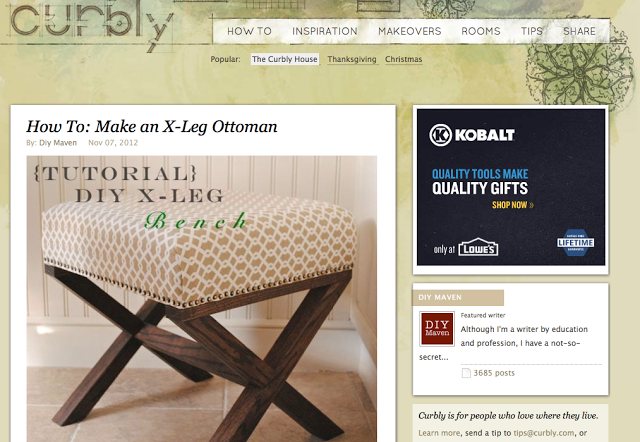 You can find that feature
here
.
Thanks to both of these sites for the nice features!