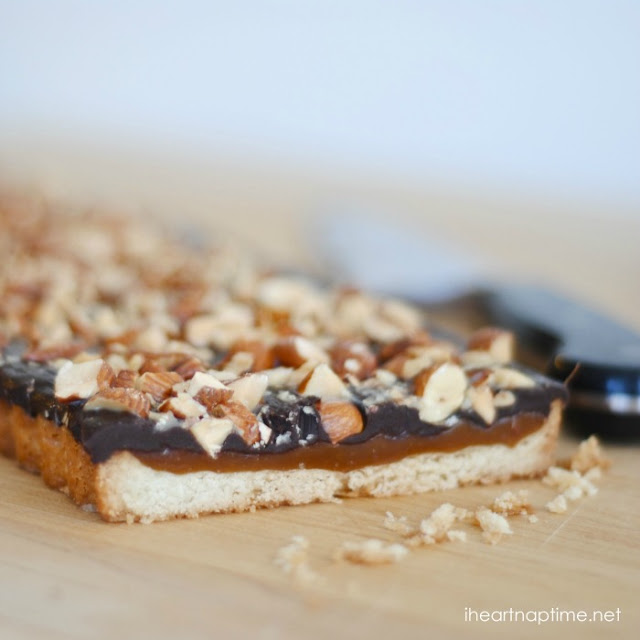 If you've been reading this blog for a little while now there are three things you may have deduced about my taste in desserts.
I love dark chocolate.

I love caramel.

I love a bit of salt with both of these things.
Remember these dark chocolate brownies?  Or how about the salted caramel stuffed snickerdoodles?  Maybe the caramel tartlets caught your eye.  I still dream about the salted caramel chocolate layer cake with its glittery dusting of sea salt that I made for my daughters' birthdays last year.
Well, guess what?  I've got another one for you today.  A dark chocolate and caramel tart with a jaunty salted almond hat.  It's so wonderfully rich you won't be able to eat more than a little sliver so don't even worry about the calories.
It kind of reminds me of a grown-up Twix bar.  Except so much better.  
There's no way around it.  You must make this.  Unless, of course, you do not share my affinity for salted chocolate caramel desserts.  But presuming we have this dessert love in common, grab your pen and paper and make a list…I see this tart in your future.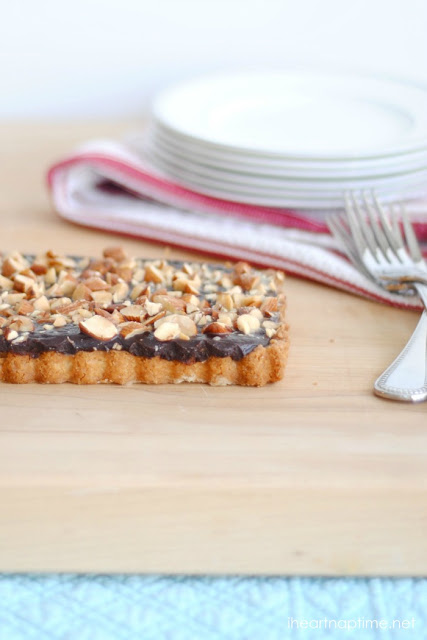 Head on over to I Heart Naptime for full details and the recipe! 
Also, today is the last day to enter the Kitchen Aid stand mixer giveaway.  Don't miss out!  Click here to enter.