Our home office has been neither totally finished nor totally unfinished for a while now.  I recently did some organization and styling on the built-ins (here and here) and I just finished the carpentry updates to the built-ins, which I'll share with you next week.
I have plans for some wainscoting on the walls, an update to the drapes, a reupholstery job on a settee under one of the windows, and some general sprucing…so, you know, no big deal.
But before I dive into all of that, I made a very simple update that I wanted to share with you today.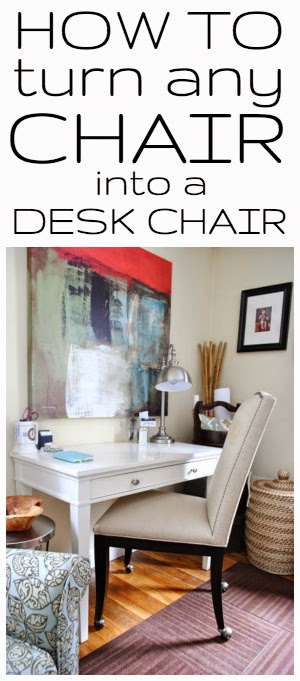 Scott and I bought four of these Colette chairs from Crate and Barrel on deep clearance as our first dining room chairs 6 years ago.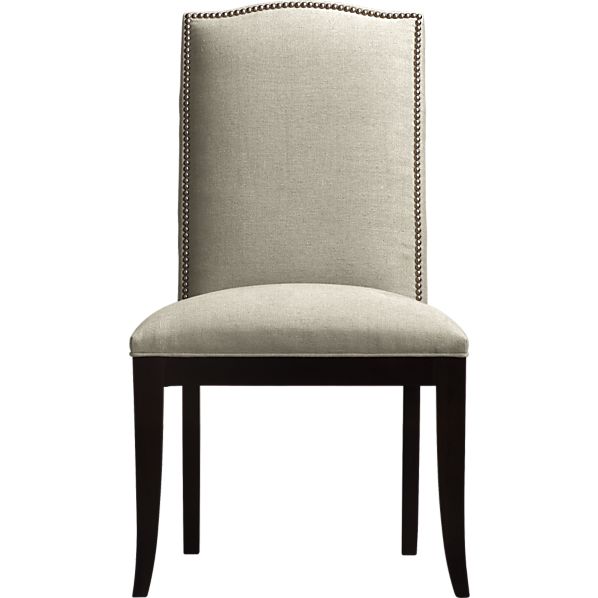 And then we remembered that we (ahem…Scott) is not always the tidiest eater and fully upholstered dining chairs are maybe the worst choice ever for us.  We were also young and naive and did not Scotchguard them.
They were quickly relocated to other parts of the house and two of them have been our office chairs for a couple years now.
I think they're so pretty, and they're very comfortable, but I was always bothered by the clunky scraping of the legs as I would get up and down from my desk.
So I crossed my fingers and hoped that I could add some wheels to the bottom without much cost, effort, or ruining of chairs and am happy to report that I came out ahead on all counts.
I found these vintage-y casters
here
, and all I needed to do was drill holes in the bottoms of the four chair legs (c.a.r.e.f.u.l.l.y.), hammer the little grip neck sockets that came with the casters into the drilled holes, and pretty literally pop the wheels in.  Now I can slide around the room with abandon!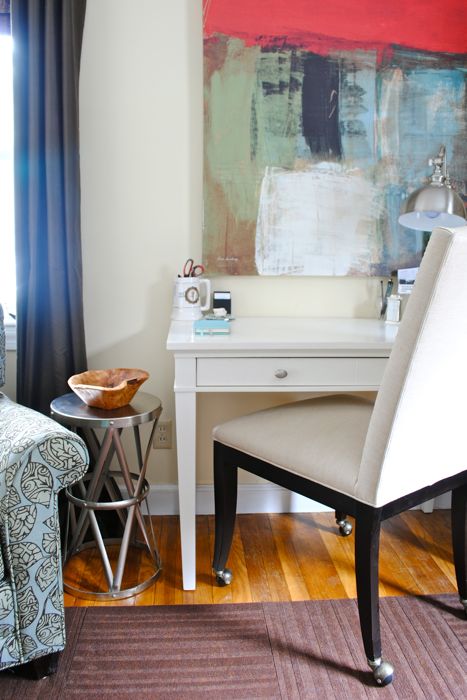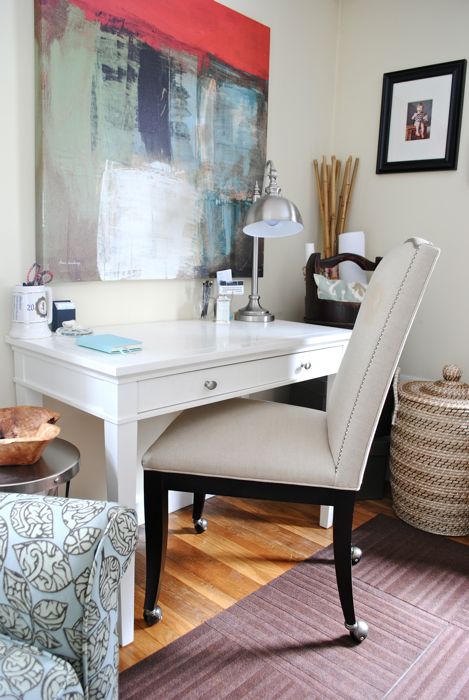 I've got a few other projects going on right now so work in the office is temporarily on hold again, but I'm hoping to either get working on the wainscoting or on the settee reupholstery soon.