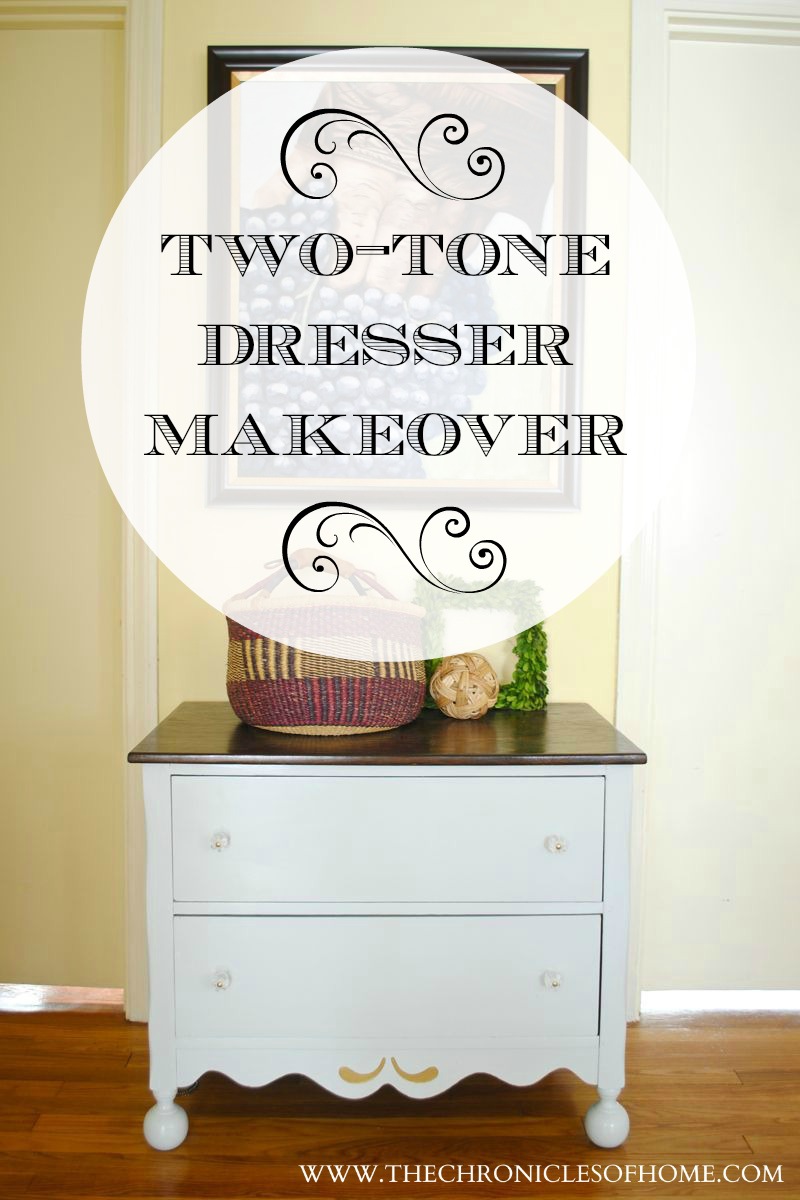 I've been wanting to try the two-tone furniture look, with part of a piece stained and part painted, for awhile now. As luck would have it, I've also been wanting to give this little chest of drawers an update.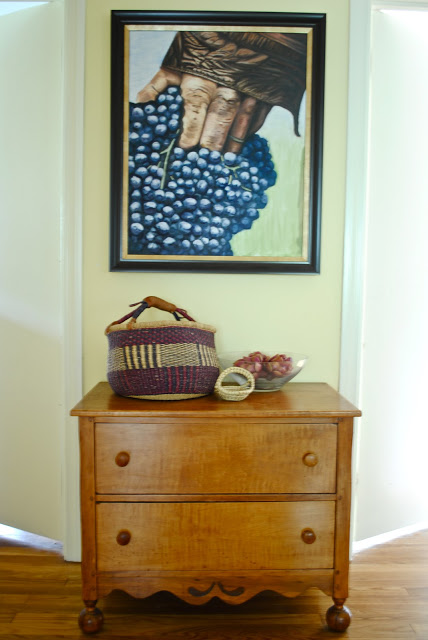 My great-uncle, who died before I was born, made this chest and when his wife, my great-aunt Betty, died my parents took it from her home thinking they might have a place for it. Turns out they never found quite the right spot and so they offered it to me, and it's been sitting in my downstairs hallway, between our home office and guest room, for a couple years now.
I've always loved the cannonball feet but the finish was worn and I wasn't really into the orangey stain. I finally hauled it outside a couple weeks ago during a stretch of warm weather and sanded the top down. I was so thrilled to uncover the gorgeous, dramatic wood grain that had been completely camouflaged by the orange stain. A coat of dark stain really brought it out even more.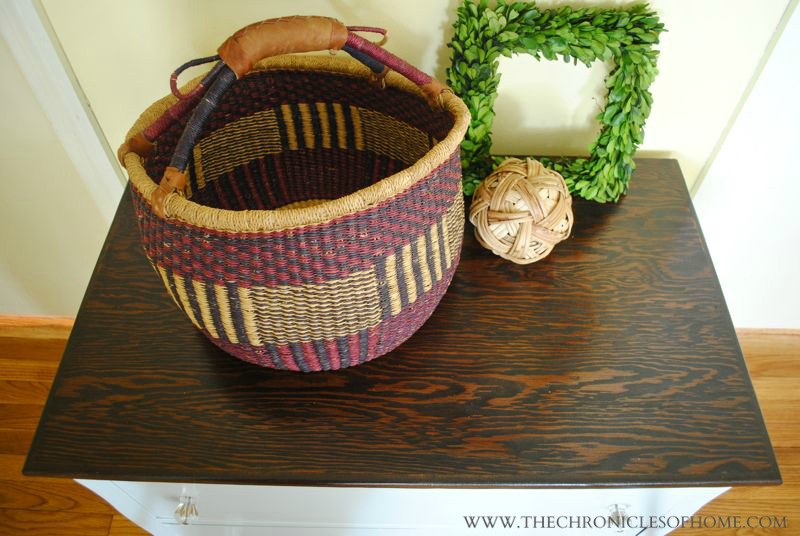 I let the stain dry (Minwax Kona) then gave it a topcoat of Minwax water-based polyacrylic.
For the bottom of the chest, I didn't want to have to sand the whole thing down so mixed up some
homemade chalk paint
, which can go right over other finishes. The color is very pale blue, Benjamin Moore Summer Shower.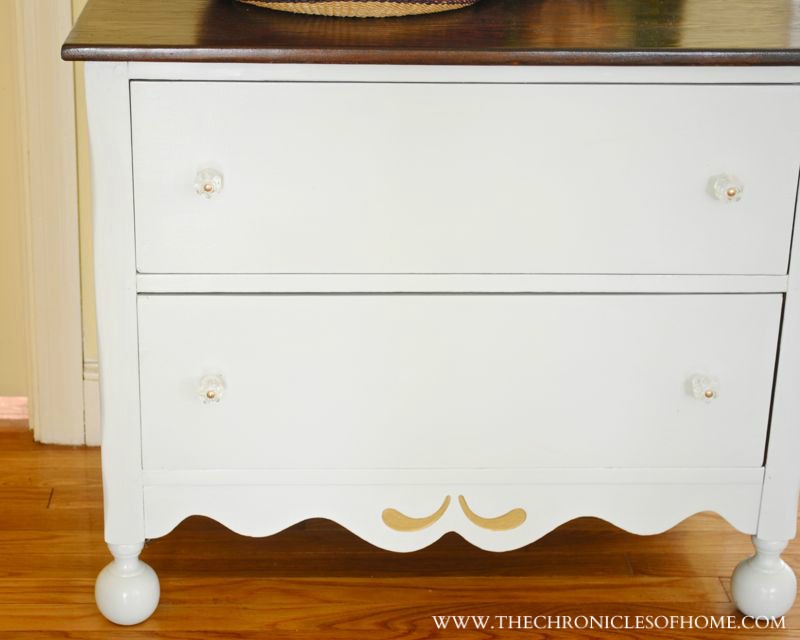 I painted the little carving at the base of the chest gold and replaced the wooden knobs with glass ones that have a gold center.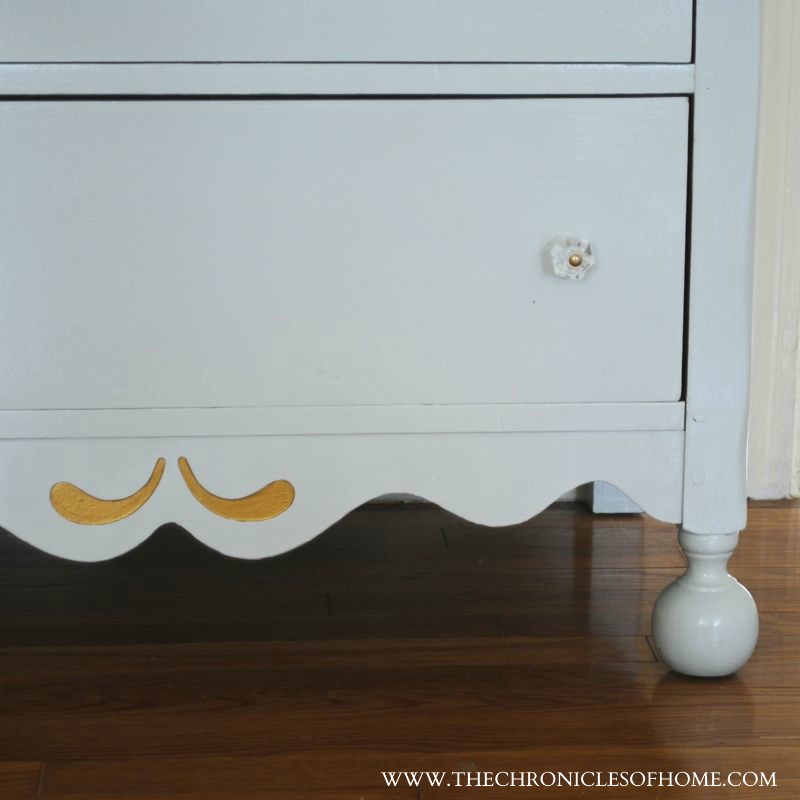 The lighter color really brings out the shape of the feet, where before they just kind of blended into the floor. Scott said he never even noticed the shape of the feet before the new paint job!
I'm so happy to have been able to give this chest of drawers a new life. I'm so drawn to handmade pieces like this with family history. Plus, I think it's just plain pretty now!