Thanks for all the very kind words yesterday on my first year of blogging!
Megan, from Honey We're Home and Honey We're Healthy, has been a such a sweet supporter of my work and I love contributing healthy recipes to Honey We're Healthy every other week.
Today I'm over there sharing another piece of the al fresco dinner I showed you Tuesday – a quick and delicious Greek chopped salad.  Click HERE for full details.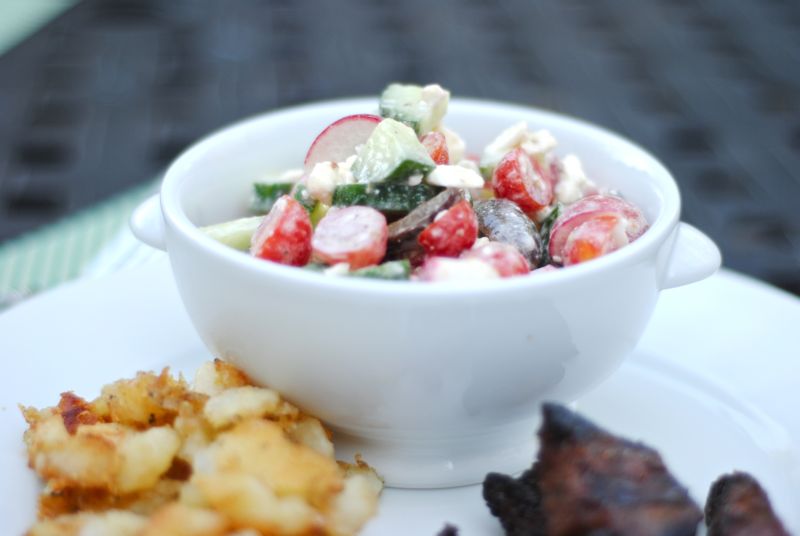 You can find the recipe for my favorite grilled steak marinade here.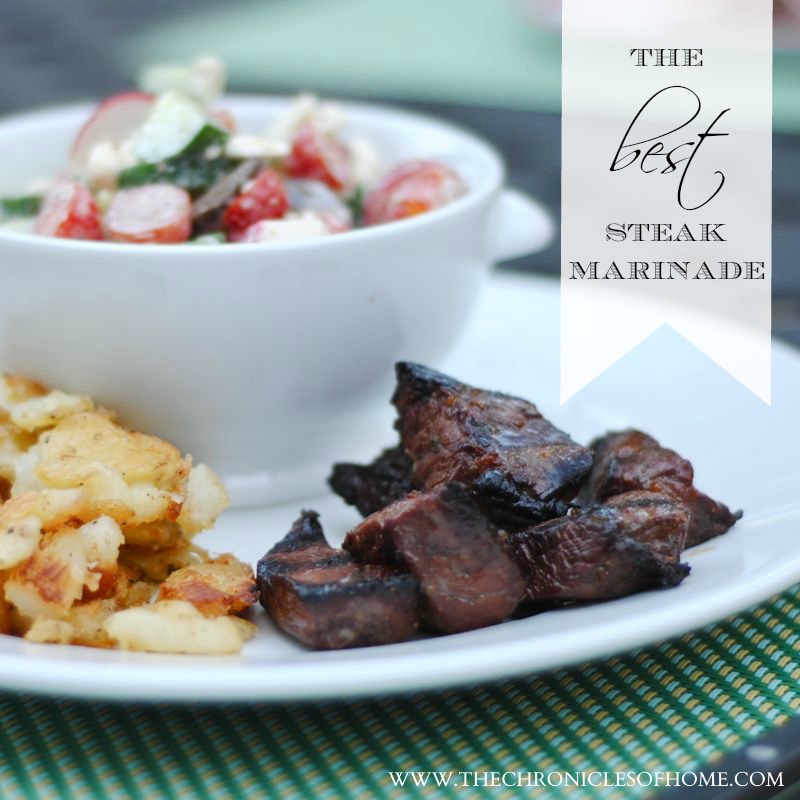 And check back tomorrow for the last piece of the plate – simple crispy oven potatoes that I just can't stop making lately.  They are so good.