So, first of all, thank you so much for all the feedback on wardrobe choices for the Better Homes and Gardens shoot next week. I was overwhelmed by all the blog and Facebook comments you guys left.
The most popular, by far, was this outfit: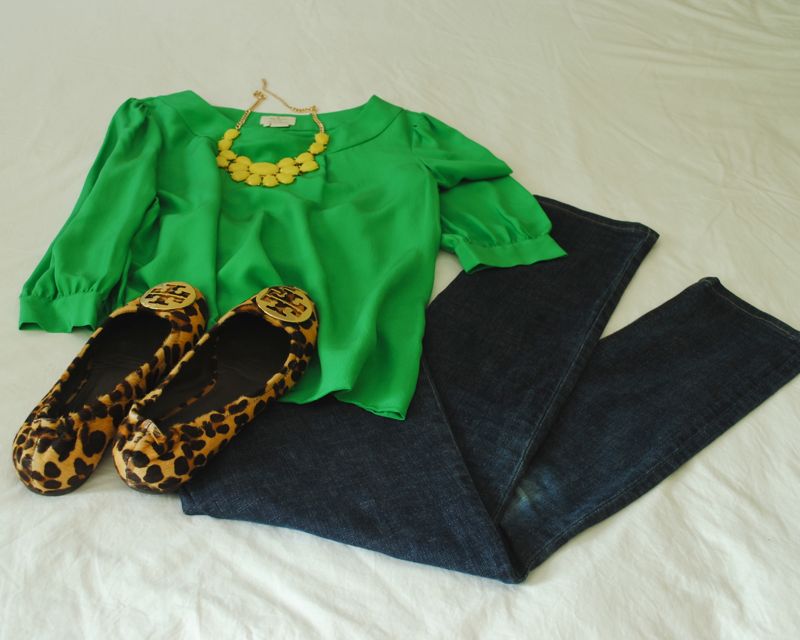 With this one as a close second: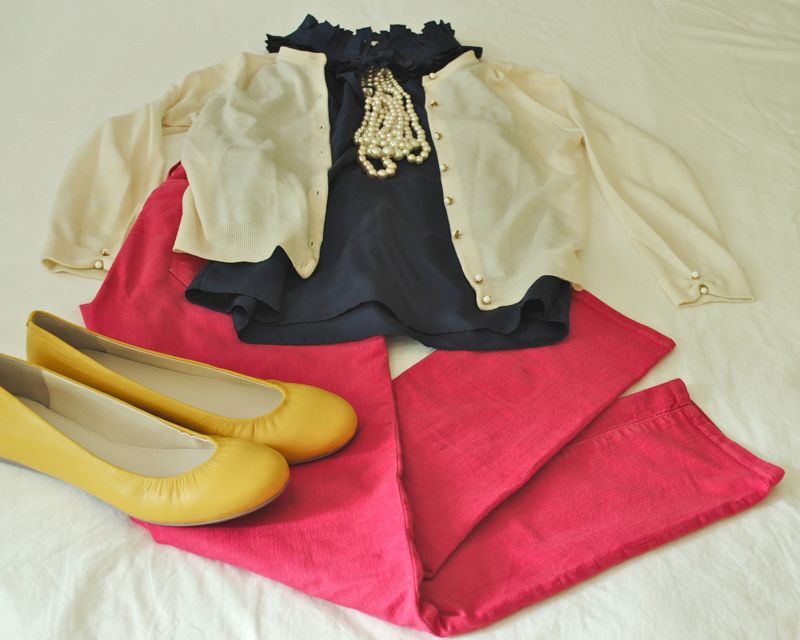 I have been so swamped getting things in order around here, I haven't had a chance to reply to all of you, but I read every single comment and appreciate your input so much!
A couple good points made were that I might want to wear something reasonably timeless…that I could look at in 30 years and not go, "Whoaaaaa…2013 much?" Also that simple and contrast are good things to consider when it comes to being photographed. So with that in mind, I pulled out a few more cardigans (black and navy), two pairs of black jeans (one cords, one velvet), and added my favorite pair of gold croc flats to the shoe mix.
Here's everything lined up on the curtain rod in my bedroom last night, waiting for the stylist's thoughts next week!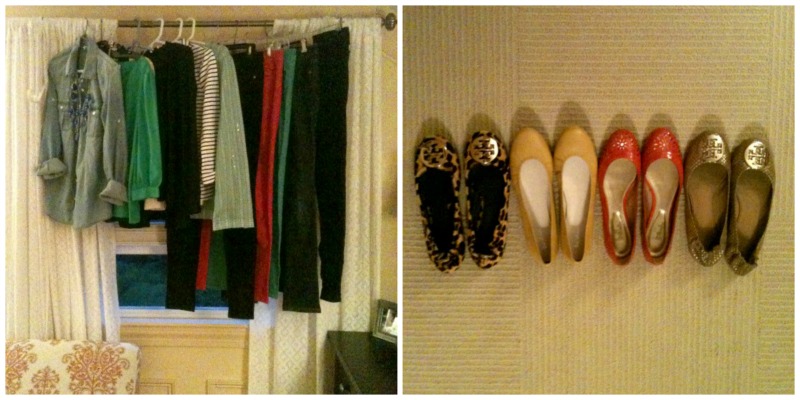 I'll be sure to give you a full report and follow me on
Instagram
if you want to get sneak peeks of the shoot in process next week!
Now, as for that "project" I mentioned in the title here. If you saw the
TV stand to bar cart
transformation last week, you might remember I mentioned this little tray update: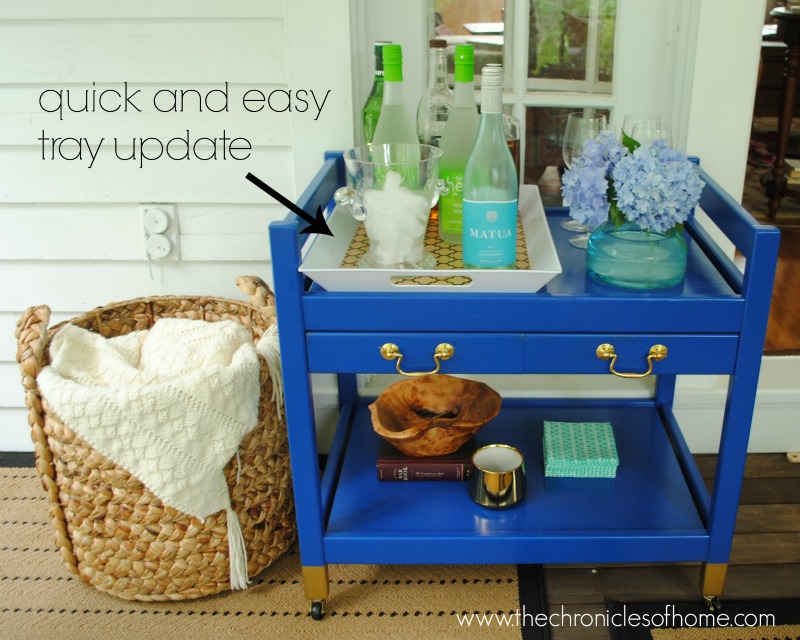 I wanted a tray for the top of the bar cart to hold the ice bucket, cold drinks, and wet items that could damage the finish. I poked around a couple stores but wasn't finding much I liked and just wasn't feeling a full-on tray hunt that weekend. I did find this plastic tray on clearance at Michaels.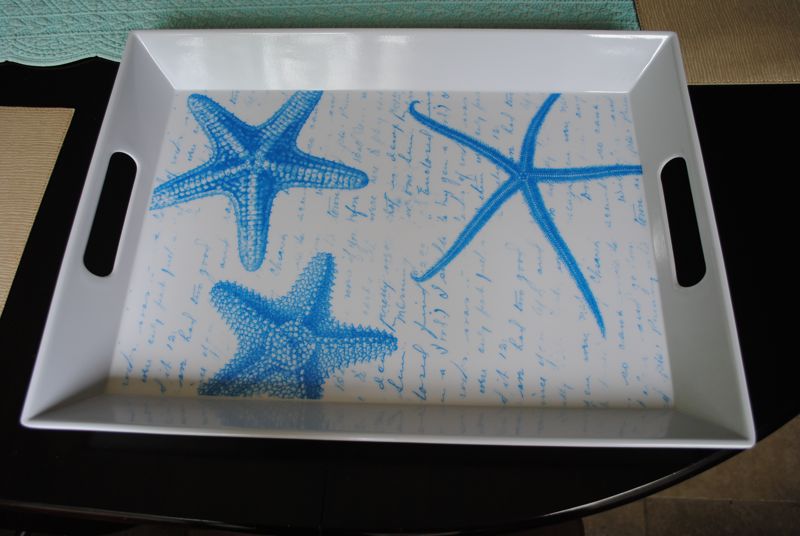 I knew I had a few rolls of the Target wrapping paper I used
HERE
and
HERE
and thought I could piece something together.
The process was so easy, which is why I feel like I can't even call this a project. I cut a piece of the paper to fit the bottom of the tray, brushed a coat of Mod Podge on the bottom of the tray, smoothed the paper on top of the Mod Podge, and finished with another coat of Mod Podge on top of the paper. The biggest things to pay attention to here are lining up the edges of the paper right along the edges of the tray bottom and getting as few brush strokes as possible.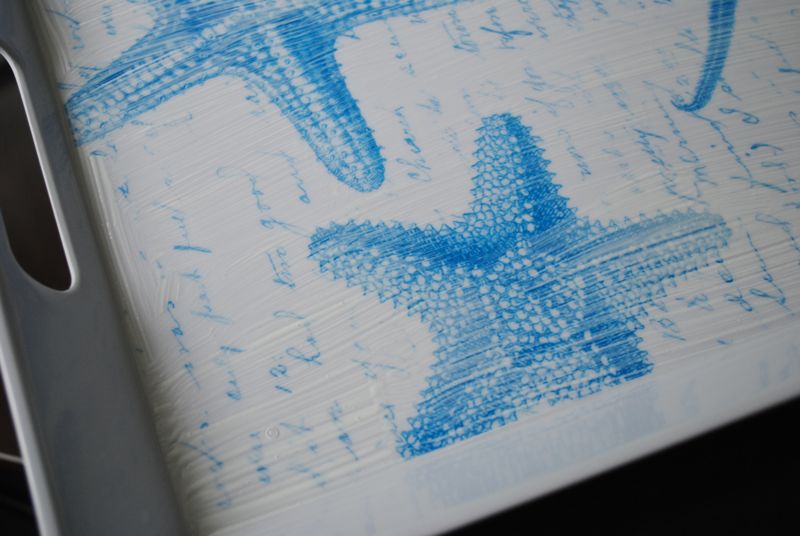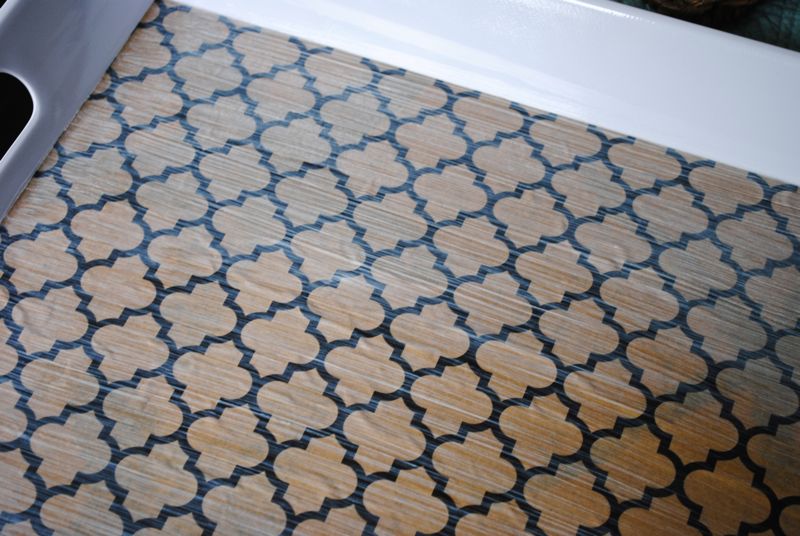 The Mod Podge gives a protective coat to the paper. I've gotten some water rings when I've had wet things sitting there for awhile but they vanish when the water dries.
So, for $5, this tray was totally worth the 10-15 minutes of effort it took and the protection it gives to our new bar cart.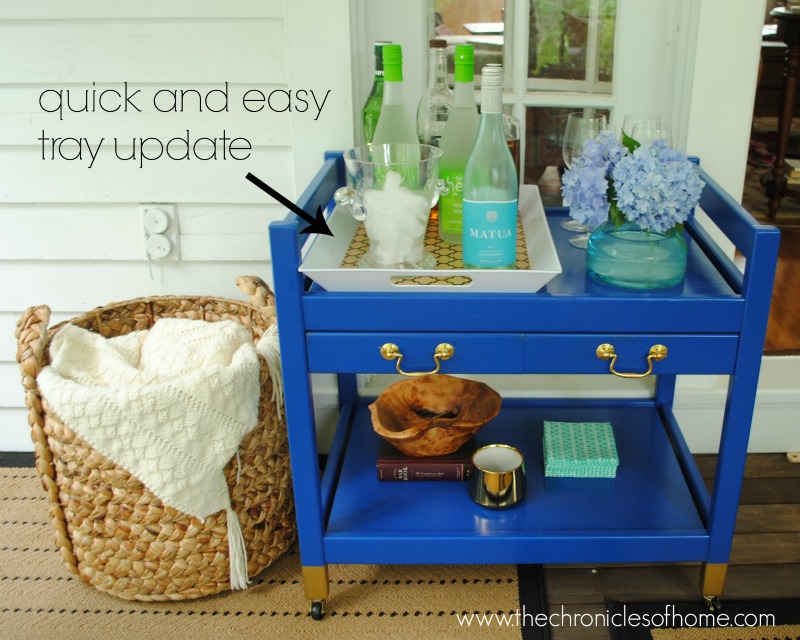 I'll be taking the beginning of next week off but will be back next Wednesday. Hope you all enjoy the weekend!