I've wanted to add a chalkboard to our house for awhile now and had been thinking something large-scale, when it hit me that an 8×10 picture frame would be the perfect size for our entryway table, not to mention a quick and easy project to bang out in the midst of
selling our house
. I still love the idea of a big chalkboard somewhere, but this small one is perfect for now.
Buy ventolin inhaler
citalopram no prescription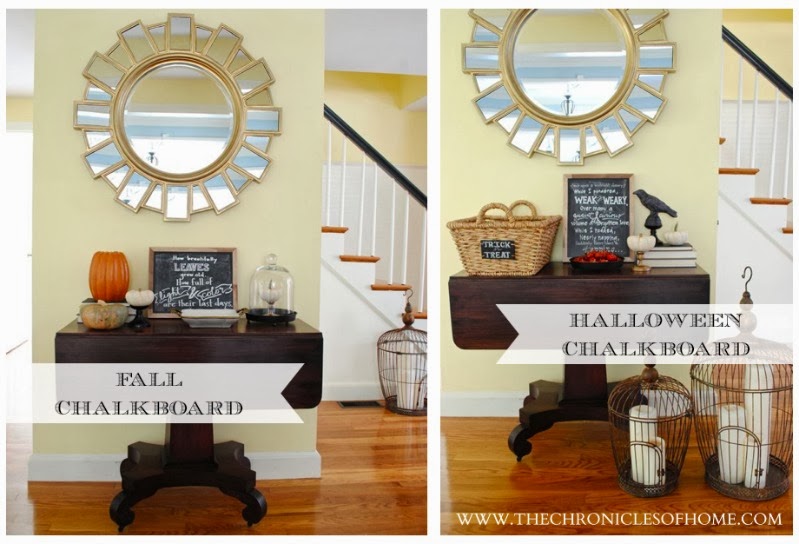 You'll need only two things to make this little chalkboard for yourself: a picture frame and chalkboard spray paint.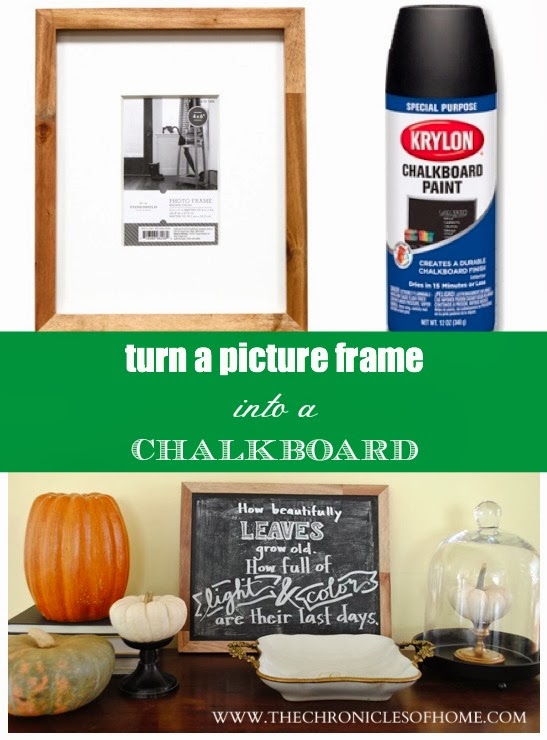 I used a picture frame from Target and removed the glass, laid it on an old cardboard box, and coated it with Krylon chalkboard spray paint according to the directions on the can. I went for three coats total, allowing for drying time in between coats.
Then I popped the glass – now a chalkboard – back into the frame and had a cute little accent for my entryway table.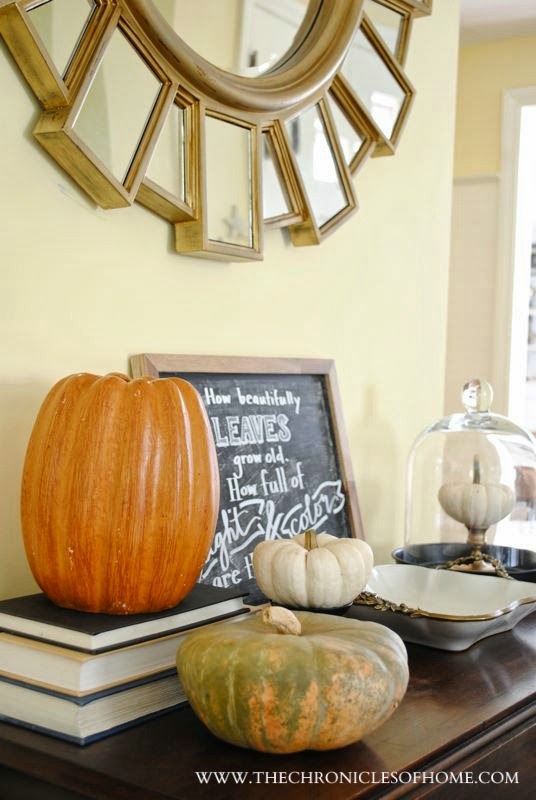 I used a chalk marker to write the words because I like the precision, and then rubbed the whole thing with regular chalk after the marker had dried for that smudgy, chalky look.
The quote I used for fall was:
How beautifully leaves grow old. How full of light and color are their last days.
To erase and switch the chalkboard to Halloween, I wiped the board down with a wet paper towel and when it had dried used the same chalk marker and chalk process to replace the quote with an excerpt from The Raven.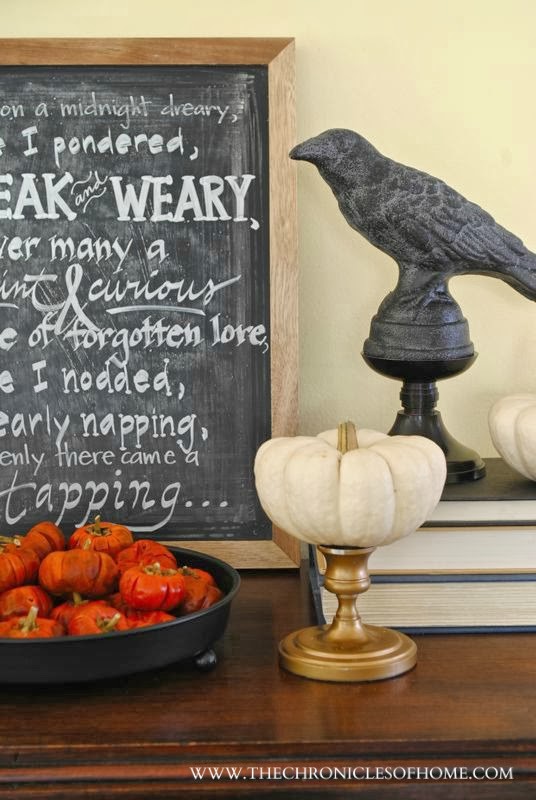 It reads:
Once upon a midnight dreary, while I pondered, weak and weary, over many a quaint and curious volume of forgotten lore, while I nodded, nearly napping, suddenly there came a tapping…
I love how quick and easy a project this was and that I can change the quote out with the seasons.
Are you a home chalkboard fan? Or is it just the old teacher in me that still likes to write on the board??
Propecia no Prescription
Buy Amoxil online