I've seen lots of bloggers making custom curtain rods out of galvanized pipe, and for good reason. When you have a large window or one that requires a size that isn't readily available, using galvanized pipe pieces (found in the plumbing aisle at hardware stores) to make your own is a great budget-friendly way to get the look you want at a fraction of the cost of buying a custom rod. I knew this was the way to go when I was putting my screened porch together and wanted to hang curtains to frame the large seating area.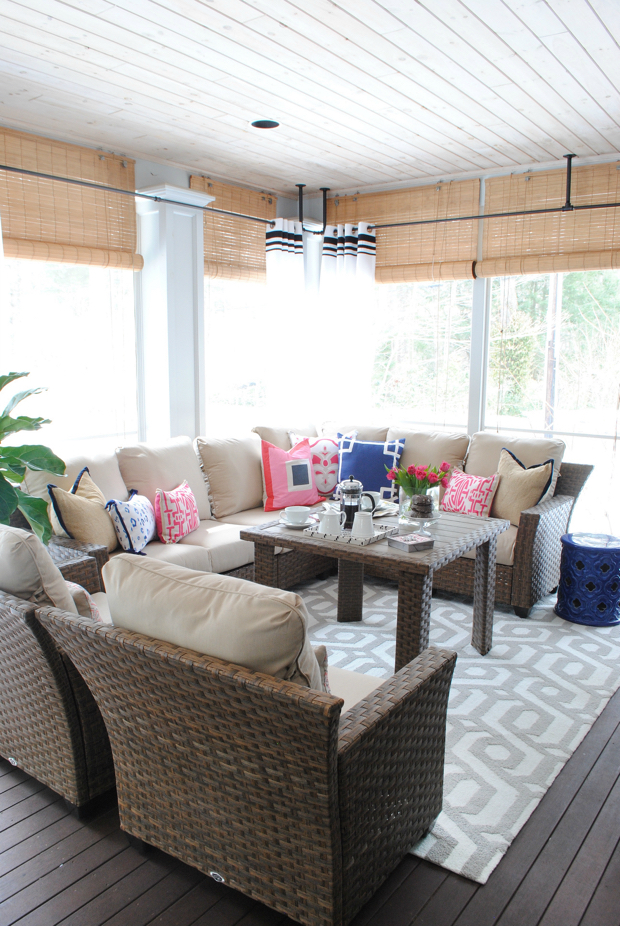 MATERIALS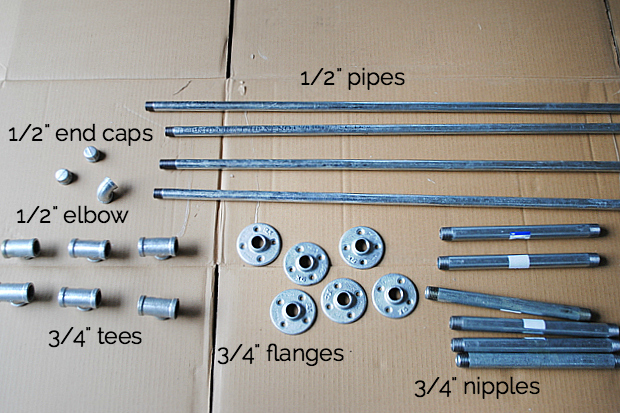 1/2″ diameter pipes (Home Depot cuts to size and rethreads for free)
3/4″ diameter nipples, 12″ long
3/4″ flanges
3/4″ tees
1/2″ elbow
1/2″ end caps
3/4″ coupling (not pictured)
1 1/2″ wood screws
TSP or other heavy duty cleaner
black spray paint
PREP
I actually didn't clean my pipe pieces with TSP before spray painting and I had some issues with the spray paint scraping off while I was assembling, so I'd recommend wiping everything down with TSP and a rag before spray painting.
Once the pieces are dry, coat everything, including screws, with black spray paint.
ASSEMBLY
I started by marking where my flanges would go on the ceiling, then attached to the ceiling with the wood screws.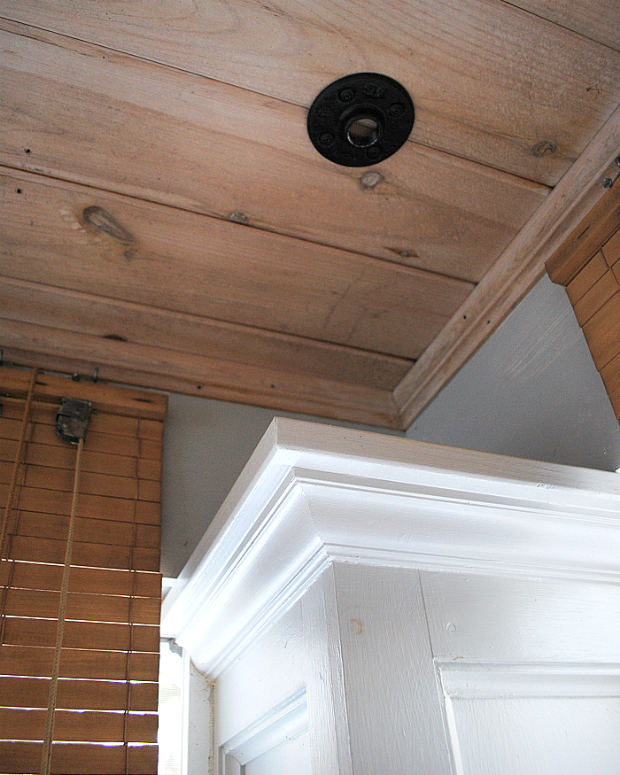 For the corner section, I mounted two flanges, screwed a nipple into each, then tees at the other ends of the nipples. I slid the pipes through the two tees so they were perpendicular to each other and used the elbow to complete the corner joint.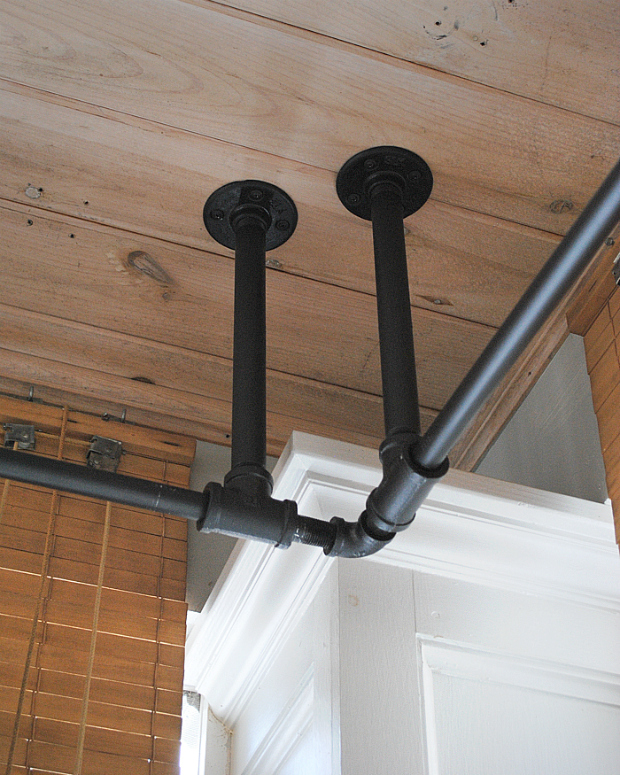 Because of the size of the area I was covering, I needed to use two pipes to achieve the length I needed on each side. The weight of the pipes necessitated a center support on the one side, so I mounted another flange and attached the nipple and tee to join the pipe on the left and a second one I added to the right.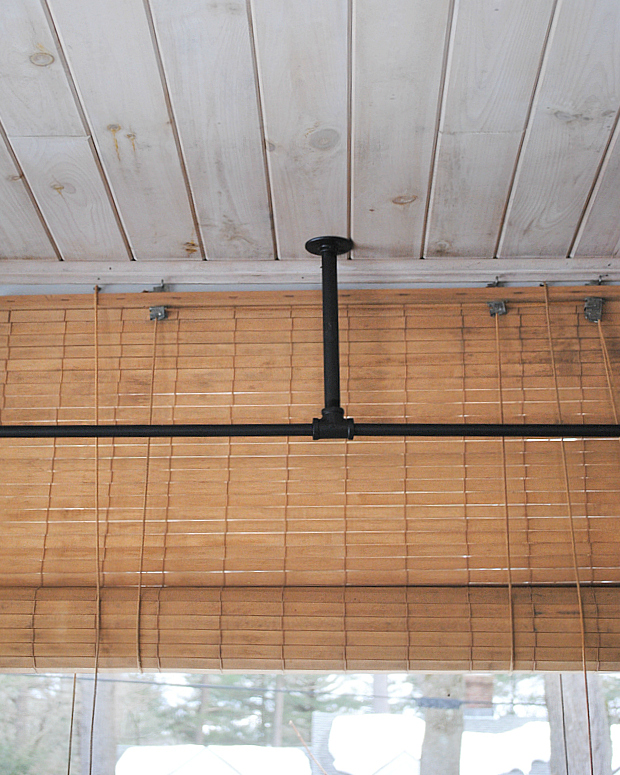 To support the other end of the pipe on the right and finish that side of the corner rod, I repeated the flange, nipple, tee process at the end and added an end cap to finish things off.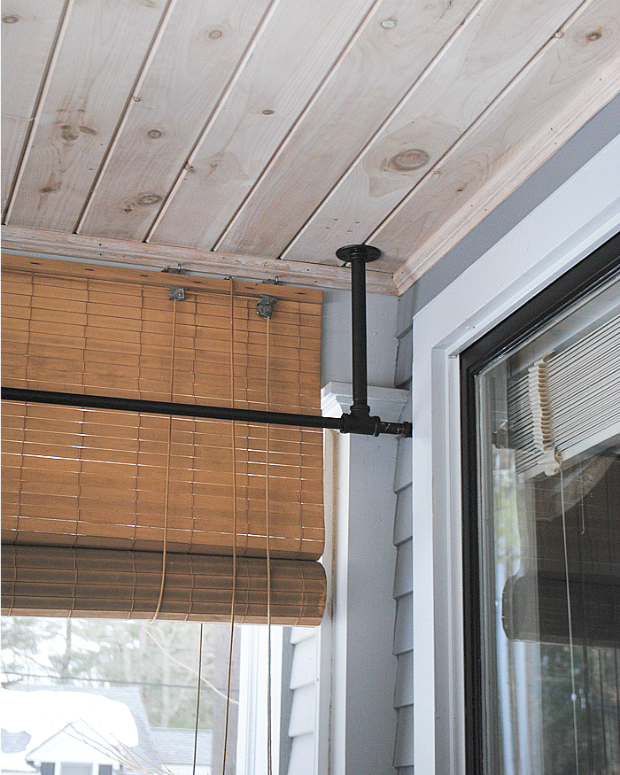 I did the same on the other side of the corner, but since the length of the pipes was a little shorter I didn't need a center support and just used a coupling to join the two pipes. You can just see the edge of the coupling in the right of this photo.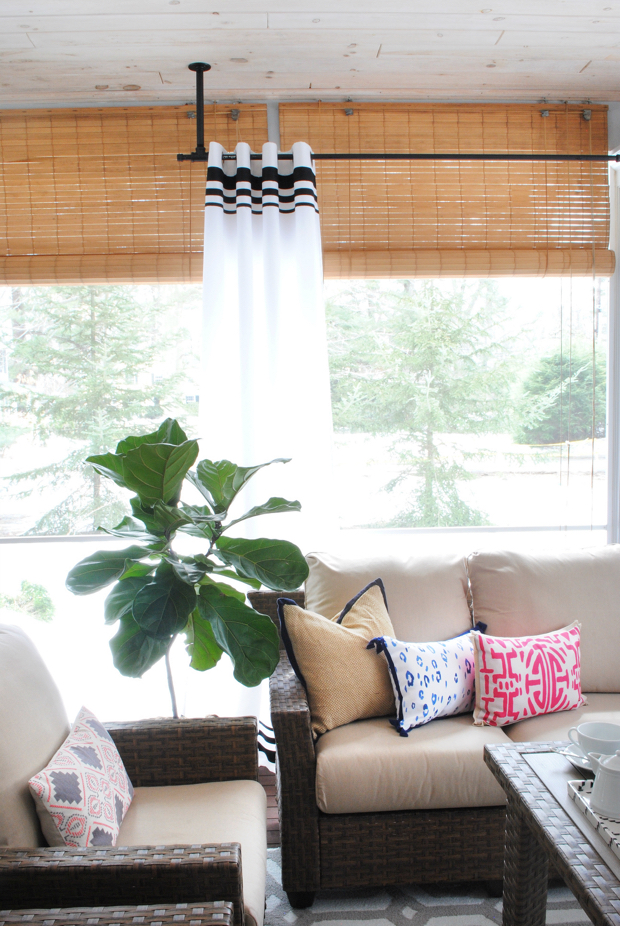 I love the look on my porch, and the cost was far, far less than a custom corner curtain rod this size.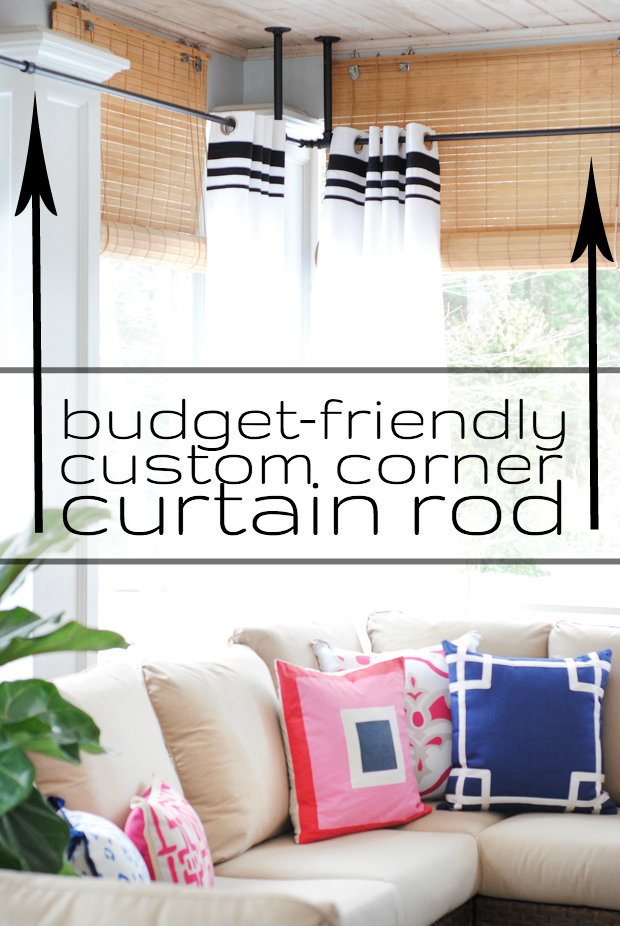 For more details on the screened porch makeover, check out these other posts!
Screened Porch Sources
DIY Colorblocked Pillow
DIY Striped Outdoor Curtains