This shop has been compensated by Collective Bias, Inc. and its advertiser. All opinions are mine alone. #FreeToBe #CollectiveBias
Hi there! I'm popping in today for a general summer catch-up, including outdoor projects, my first line of defense against irritated skin, and a healthy popsicle recipe…so healthy, in fact, you could give it to your family for breakfast if you wanted to. I usually keep them for afternoon "treats" though, when my girls are hot and begging for popsicles and they think I am the best mom ever when I say yes even though they really are almost 100% fruit. Keep reading for the recipe!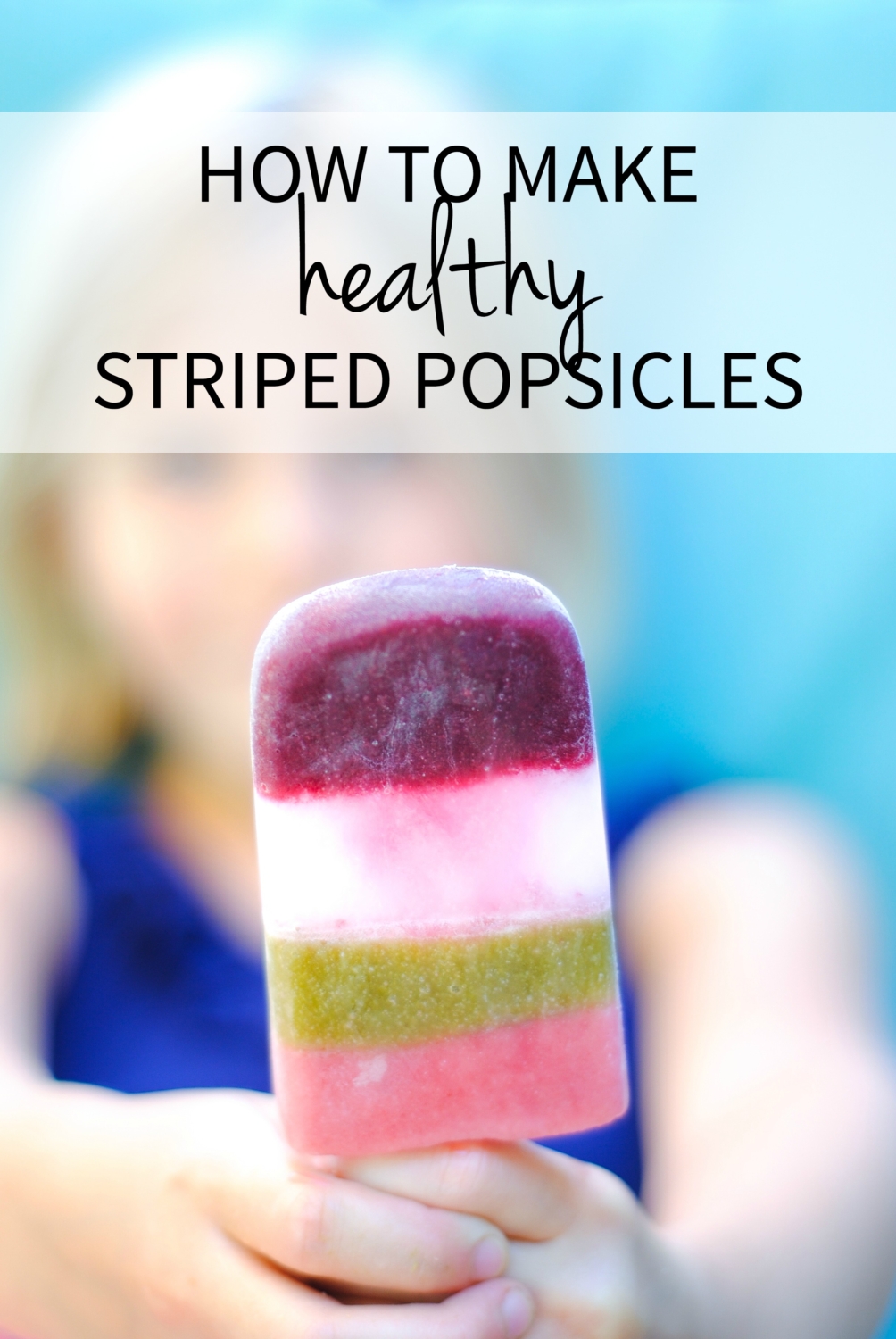 So first, summertime. I always love summertime. I can't remember a time when I haven't looooooved summertime. But for whatever reason I have been especially loving this summertime. I've slowed down blogging a little bit as I focus on time with family while my girls are out of school and I think maybe giving myself the permission to do that, to turn my attention where it's needed and to be in the moment with my daughters, may be part of why I'm feeling so particularly fond of this summer. Tuesday I spent the whole day swimming in my parents' pool with them and didn't touch my computer once, yesterday I typed this post while sitting poolside as they swam, so it's been a mix of work and play but I think I've gotten better at carving out times to really shut it down and give them my full attention some of the time instead of always feeling split in two different directions.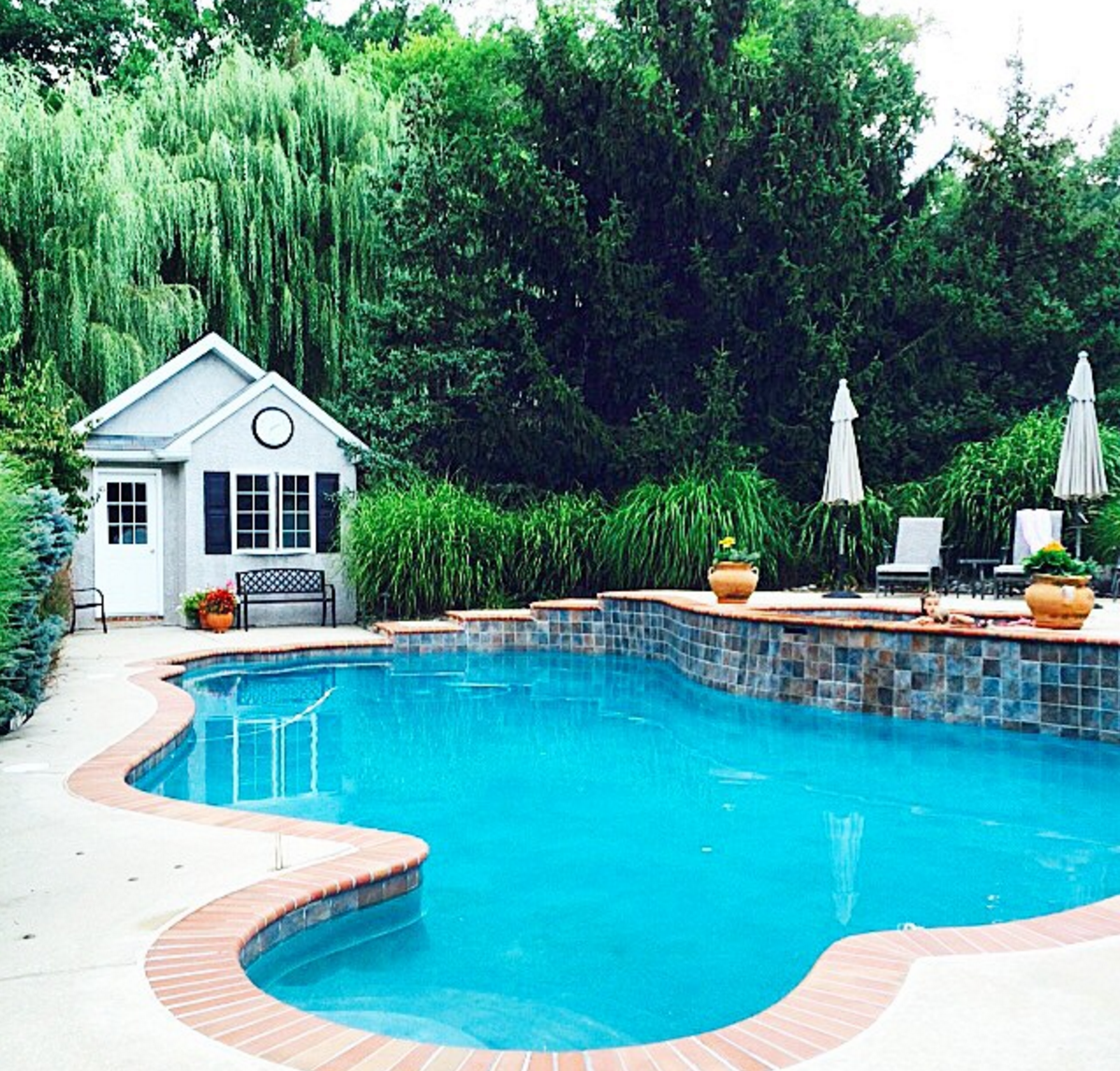 Yesterday we arrived in Bethany Beach, where we go for a week every summer, and it truly is my favorite week of the entire year. I love this little beach town so much and will be keeping quiet on the blog while we're here so I can enjoy our family vacation.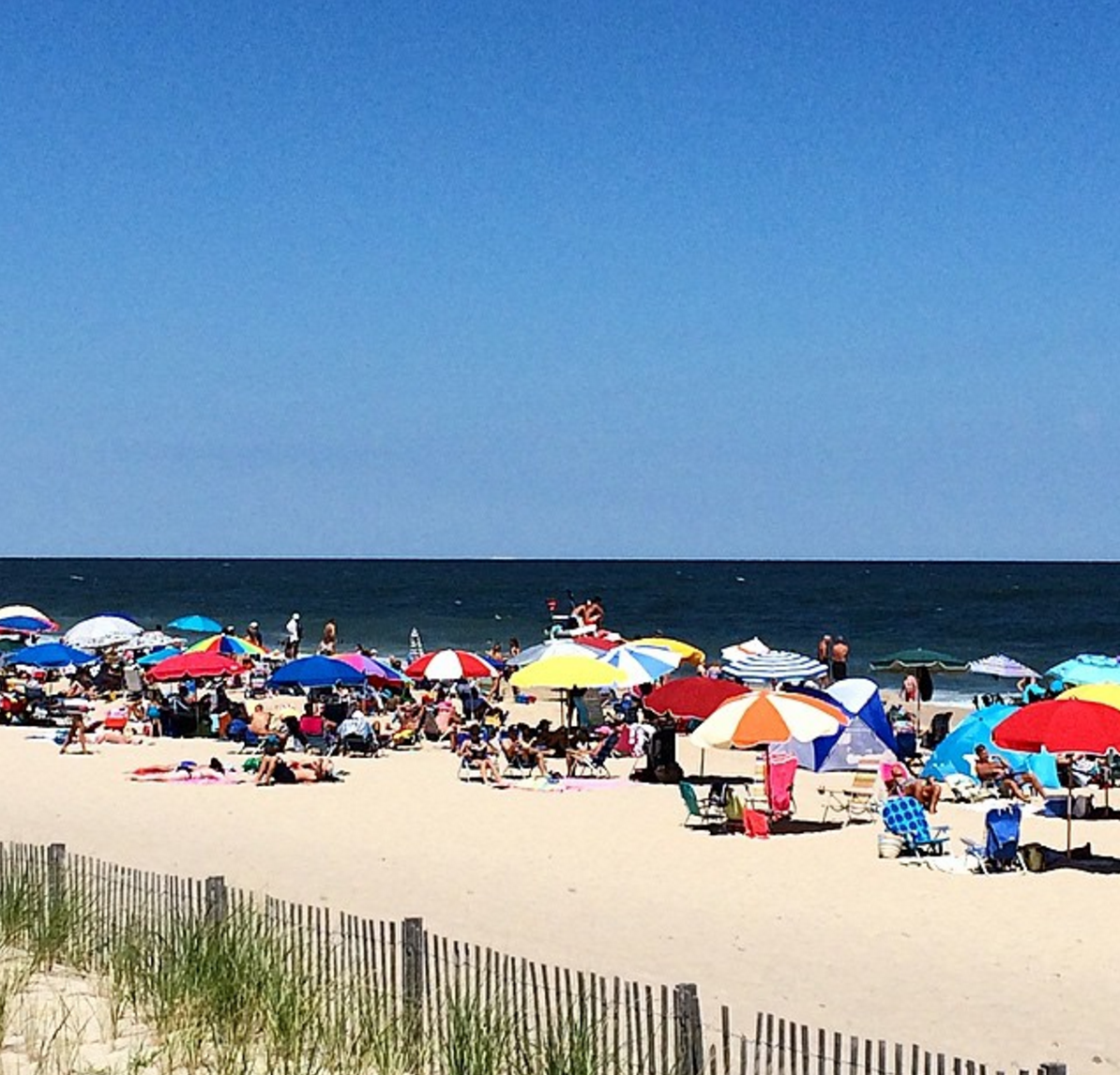 Back at home we've been working on finishing up the last of the big Trex deck project we started last summer, and the paver patio next to it, and because apparently we are just work horses who never get enough we've started work on another patio off the side of our screened porch. The patios and deck will all connect to each other and there will be some fencing and new plantings involved. It's a big project and is taking us awhile to finish but I think it is going to be so gorgeous when it's all done.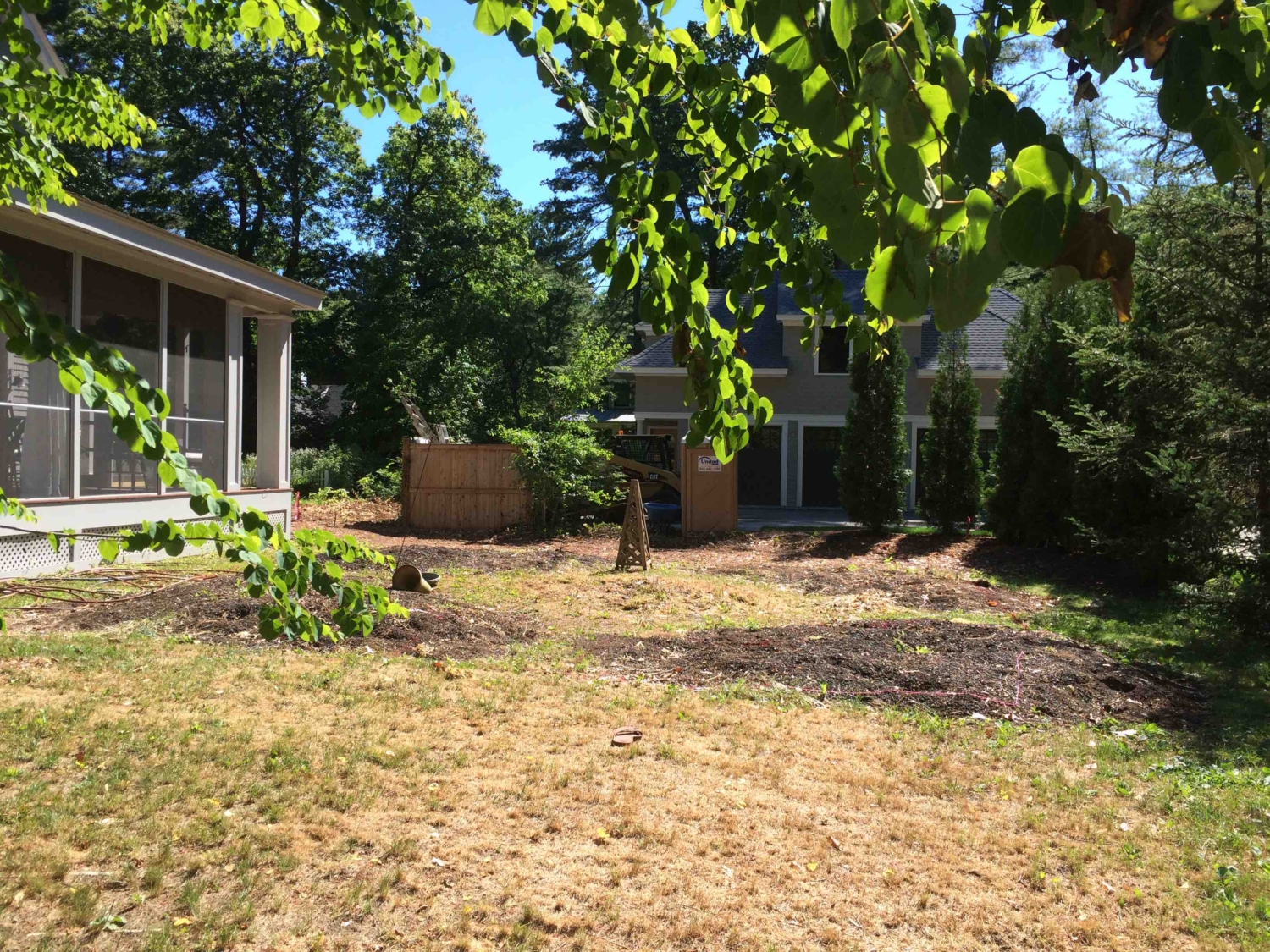 So as you can see, we have been spending a lot of time outdoors, swimming in the ocean and pools, working in the sun, getting dirt and sand all over ourselves, and generally putting our skin through the wringer. My older daughter and I both have sensitive skin and are prone to mild eczema so I use very gentle laundry and skincare products to keep us as irritant-free as possible. I think most people don't think of laundry detergent as being an important part of skincare but your clothes are up against your skin every day and making sure they're washed in something free of perfumes and dyes has become an integral part of keeping my skin (and my daughter's) rash-free – all® free clear is the #1 detergent recommended by dermatologists, allergists, and pediatricians for sensitive skin . It's been my go-to since my oldest daughter had some eczema issues as a newborn, so it's been on my laundry shelf for at least eight years now, and using it keeps us free to be focused on the fun of summer and not on the dry, rashy skin that can come from dirt, sand, salt, sun, and chlorine.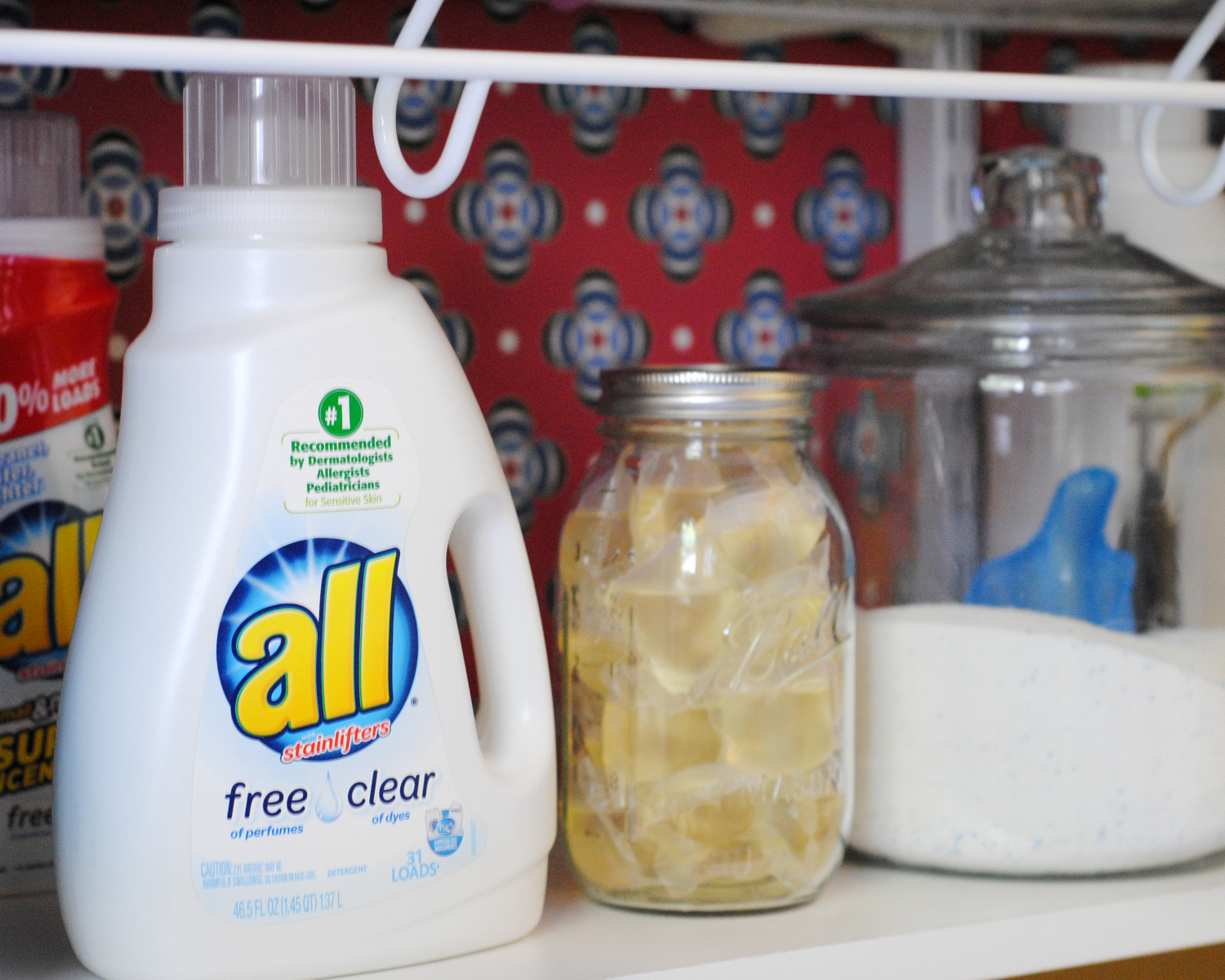 I keep a mason jar full of all® free clear Mighty Pacs® on hand too because I always seem to run out of liquid detergent right when I'm about to do a load of laundry and these little detergent pods keep me always stocked in the detergent department.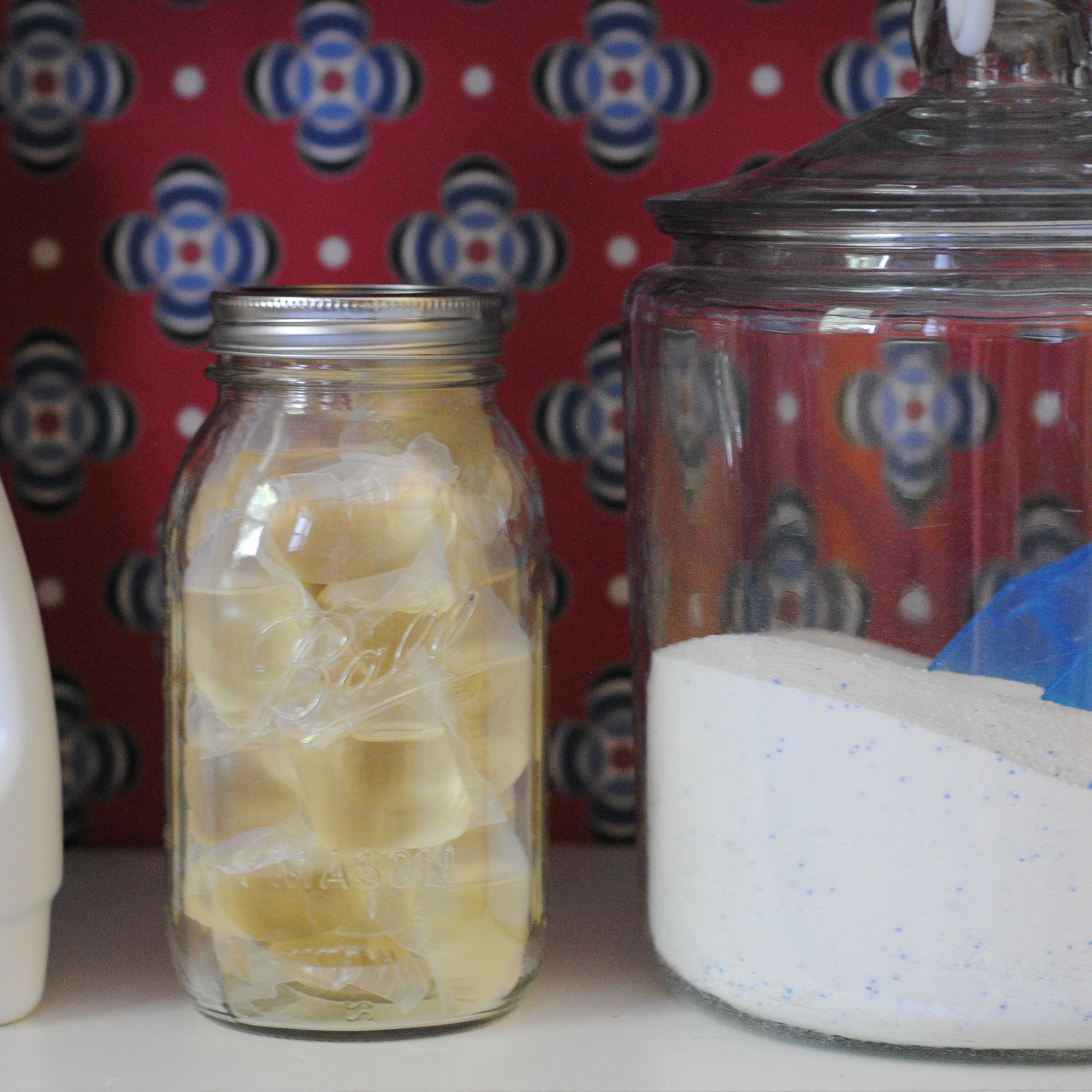 I picked both up at a small grocery store right in my town, Crosby's Marketplace. I love that all® free clear is mainstream enough now that I can find it just about anywhere.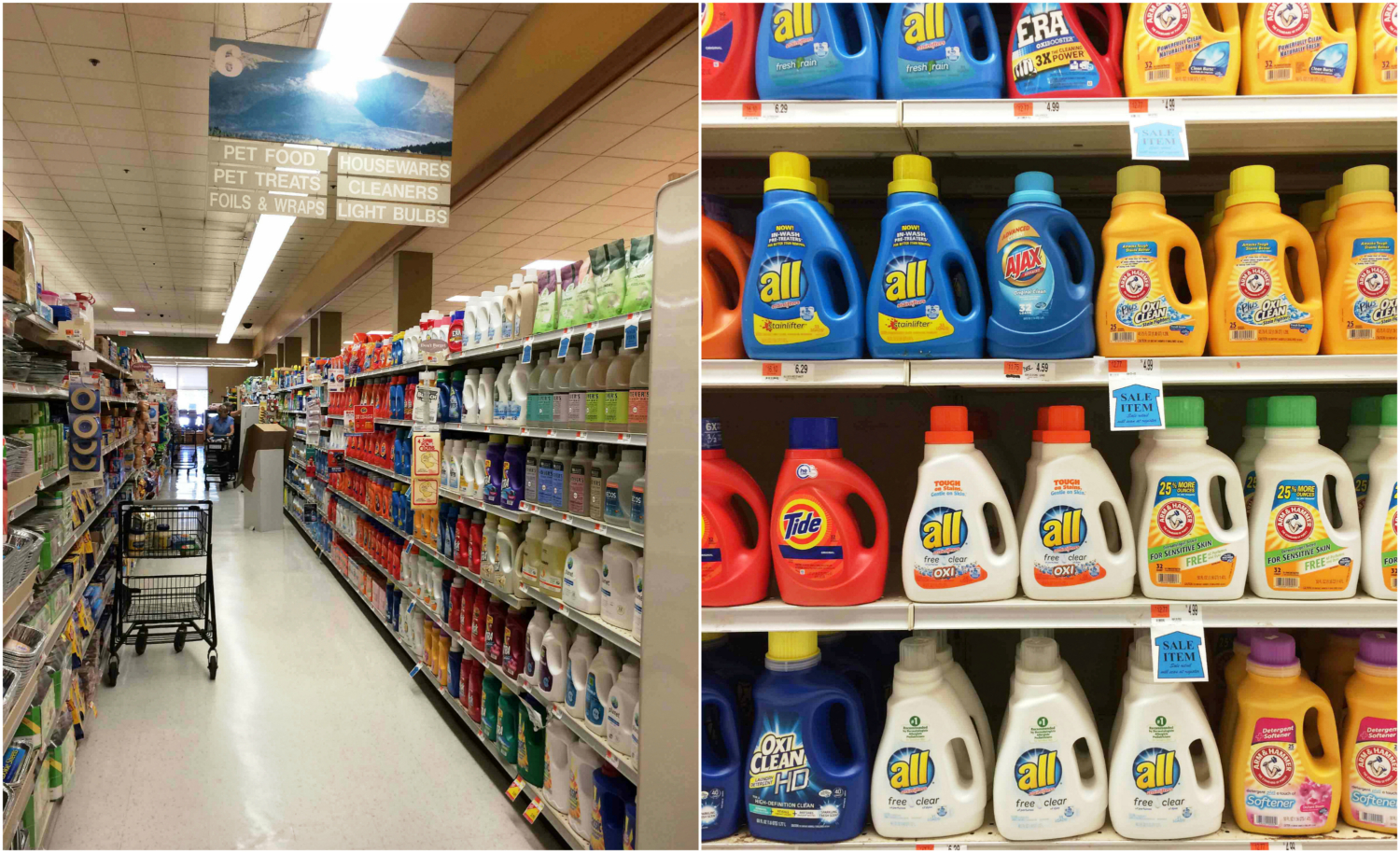 Now what about those healthy striped popsicles I promised you? Since my summer skin worries are all taken care of I can focus on fun things like homemade smoothie popsicles! What I do to make them super simple to make is just make a little extra of our morning smoothies and freeze the leftovers a little at a time in popsicle molds, which after a few different flavors gives you that pretty striped look. I usually use frozen fruit for smoothies because I can keep so many different fruits on hand at one time. For these particular popsicles I used four layers.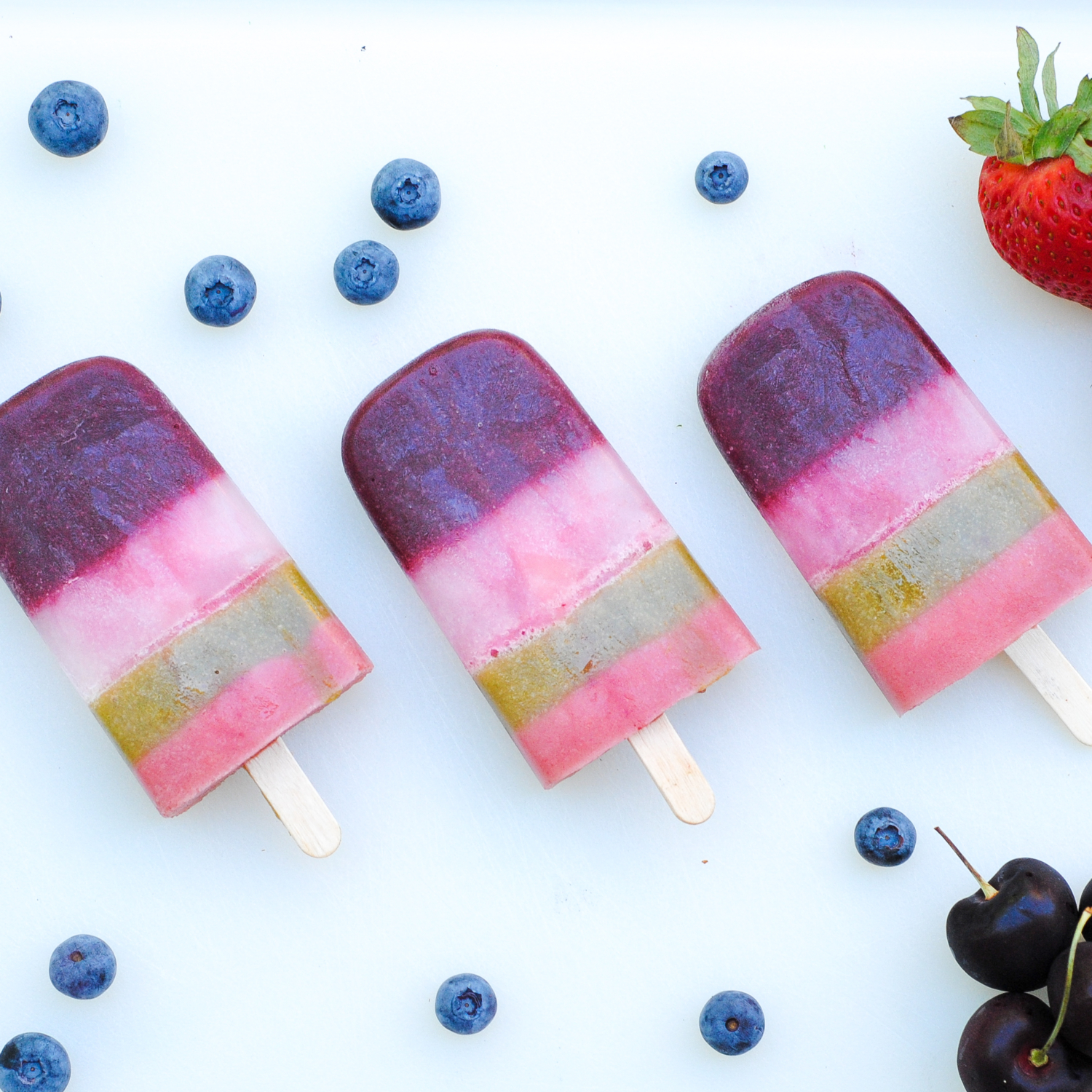 cherries, blueberries, raspberries, vanilla extract, dates
lemonade (this layer was just straight out of the bottle!)
mango, pineapple, banana, spinach
strawberry, lime, dates
I don't measure the fruit when making smoothies, just start with some water in the bottom of a blender (I love my Vitamix) and then add the fruits and blend until smooth.To make the popsicles, pour one smoothie flavor at a time into popsicle molds. Each layer needs at least 30 minutes to freeze before adding the next to keep that distinct striped look. After the last layer is in I give them 6-12 hours to freeze before we dive in! My girls love, love, love these popsicles and I love, love, love that they let me be a "yes" mom instead of a "no" mom when I get told every day around 3:00 that they are so hot and can they pleeeease have a popsicle?? These make it so very easy to say, "Oh, sure!" and that is a great feeling.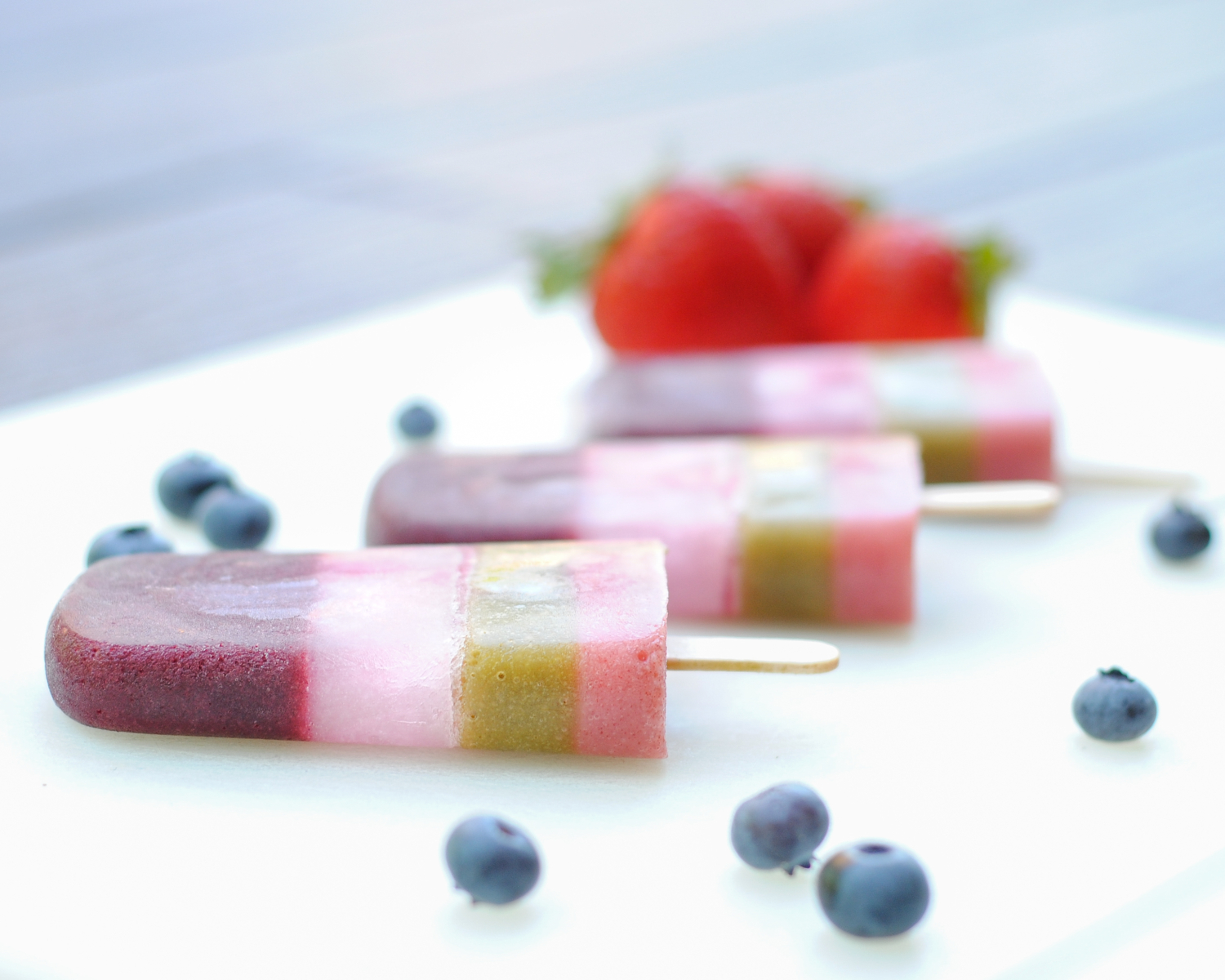 Are you a sensitive skin family like we are? Join the all® free clear community and connect with parents just like you by joining their online community!