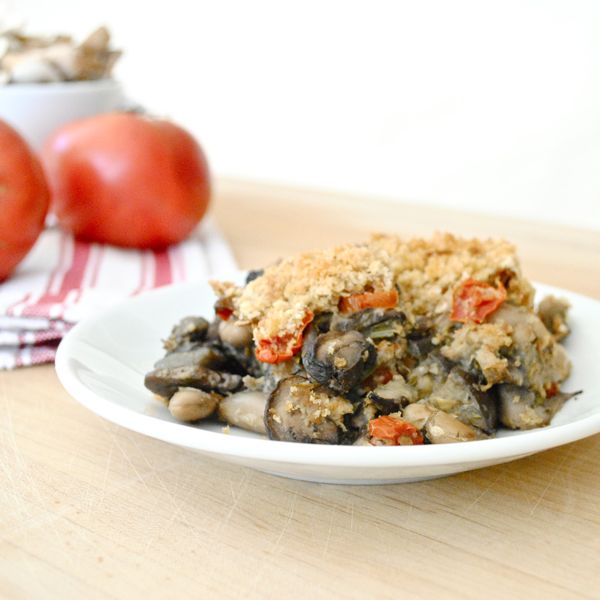 I can't even remember now how I stumbled across this dish but it's become a family favorite.  It's one of those magical meals that consists entirely of simple, rather humble ingredients, but somehow comes out of the oven smelling and tasting extraordinary.  The white beans, mushrooms, eggplant, tomato, and white wine meld together into this intensely savory and satisfying meal.
If you're not a mushroom fan, well, then this dish may not be for you.  But if you are, then I'd encourage you to drop what you're doing and head immediately for your nearest grocery store to purchase the few ingredients you'll need to make this for yourself for dinner tonight.  It is so, so good.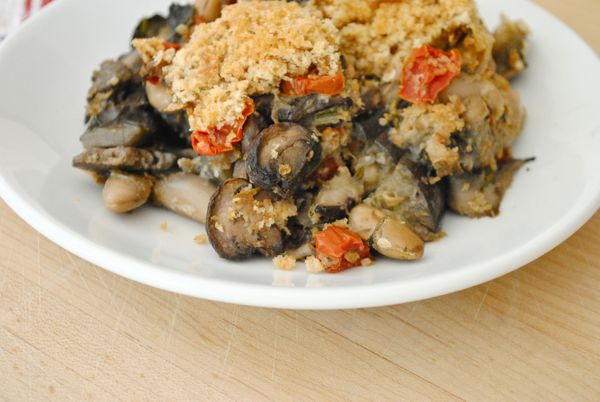 A quick caution – while this is far from a difficult meal to make, it needs time to bake in the oven so all the flavors can blend.  You'll want to start this about an hour and a half before you plan to eat.  The actual prep time is only about 30 minutes though.
Mushroom Cassoulet
1/4 c. olive oil
1 medium eggplant, cut into chunks
1 lb. cremini mushrooms (or any "meaty" mushrooms you like)
15 oz. can cannelini beans, drained and rinsed
4 large garlic cloves, pressed
1 tbsp. fresh rosemary, chopped
1/2 tsp. dried thyme
1 1/2 pounds plum tomatoes, peeled, seeded, and coarsely chopped
1/2 c. white wine
3/4 c. fresh bread crumbs
Preheat oven to 375º.
Heat 1/2 c. olive oil in a large pan over medium high heat.  Add the eggplant and mushrooms and stir until softened and beginning to brown, about 8 minutes.  Season with salt and pepper.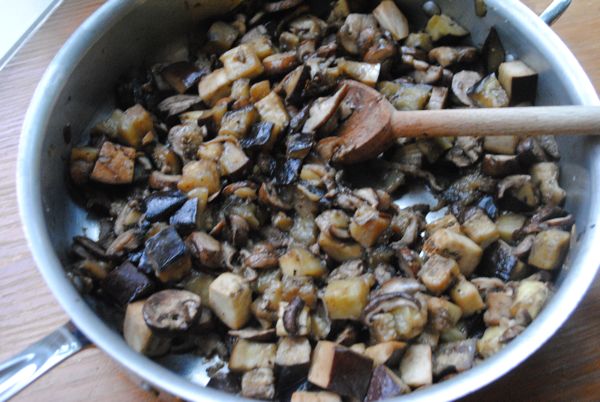 Combine cannellini beans, eggplant and mushrooms, garlic, rosemary, and thyme in a rectangular baking dish  Arrange tomatoes on top and pour the wine over it.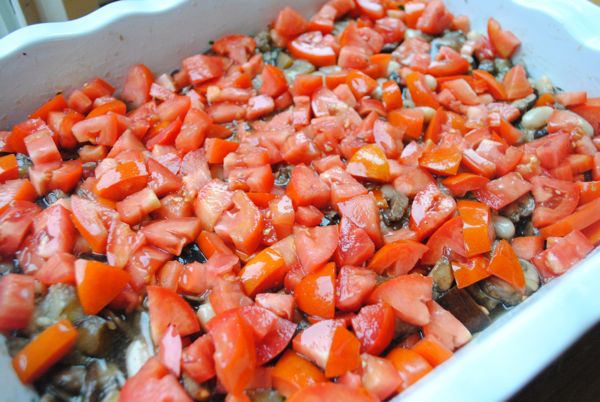 Bake for 30 minutes. Sprinkle bread crumbs evenly over the top and drizzle with olive oil, about 3 tbsp.  Return to the oven for 25 minutes or until golden and crisp.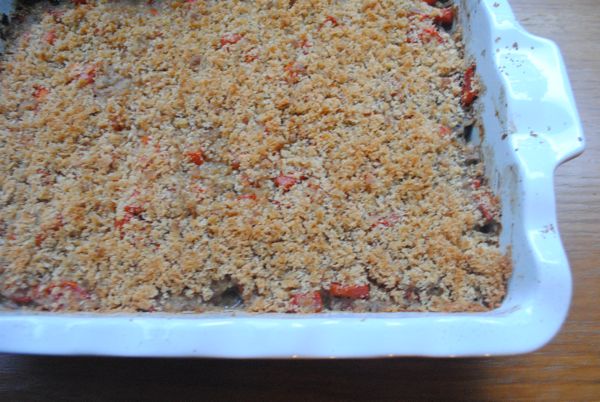 Let cool slightly then spoon onto plates and serve.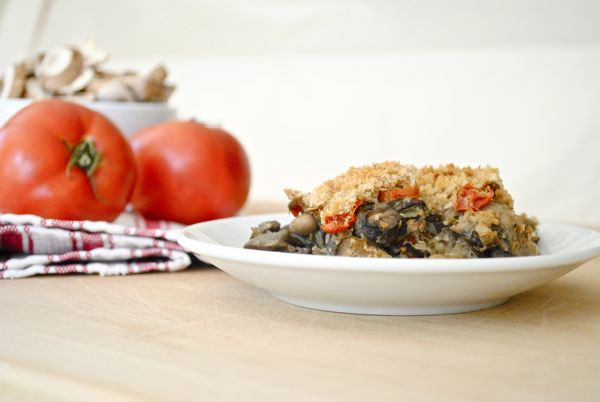 Click
here
for a printable recipe.
Adapted from recipe
here
.