I've talked before about my love/hate relationship with packing lunches and making weekday breakfasts. On occasion I put a little note in with lunch, but I'm usually too rushed to do it every day. So I sat down recently and drew up six lunchbox notes so I would have some ready to pop in the lunchbox before it heads out the door. It's something I've been wanting to do for awhile and thought it would be a nice after the holidays surprise for my first grader, Ada.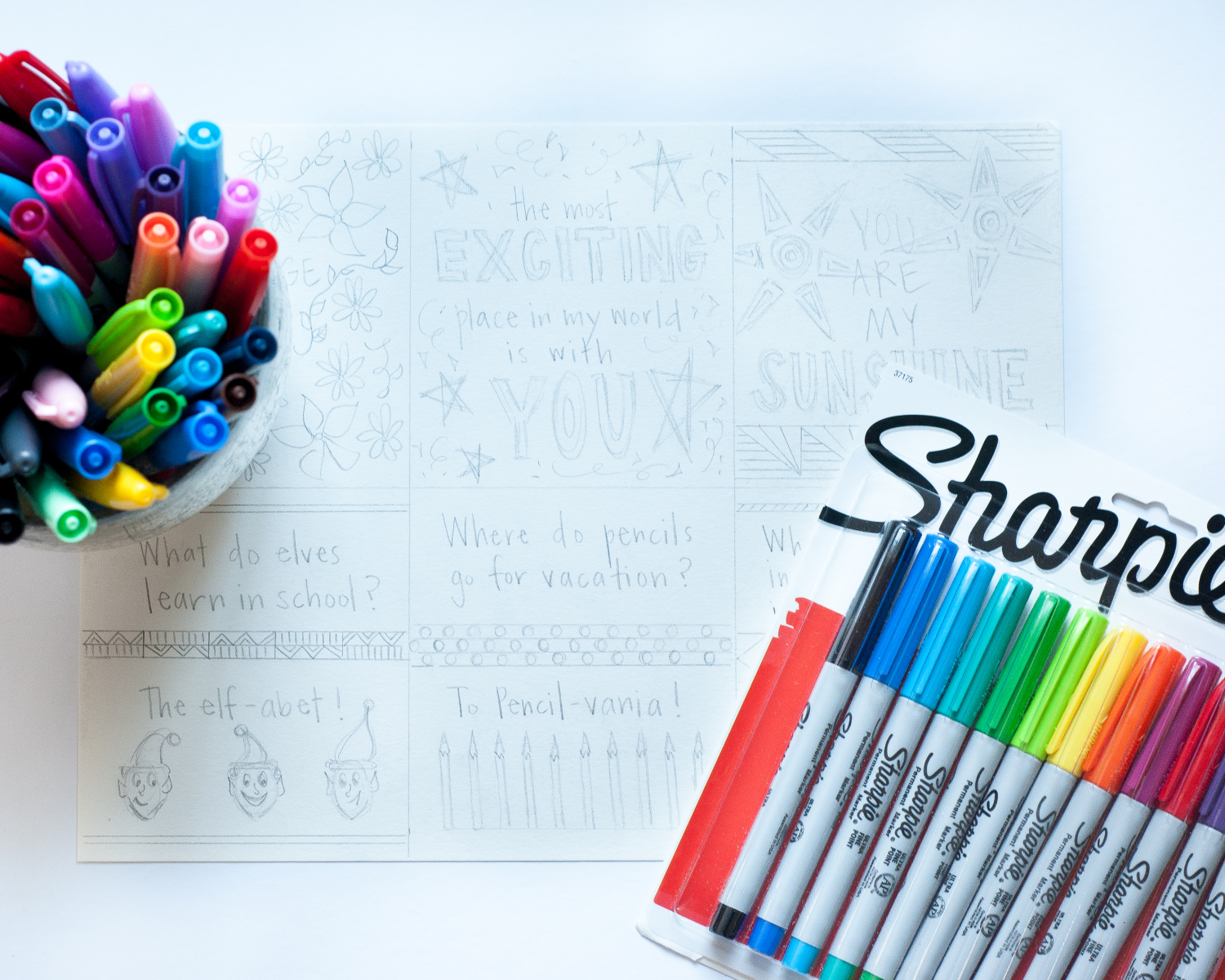 I had so much fun making these – it's been a while since I just sat and doodled (I think I get the adult coloring craze now). And I'm offering the page of six notes as free printable lunch notes for you – just download, print out, and color in yourself!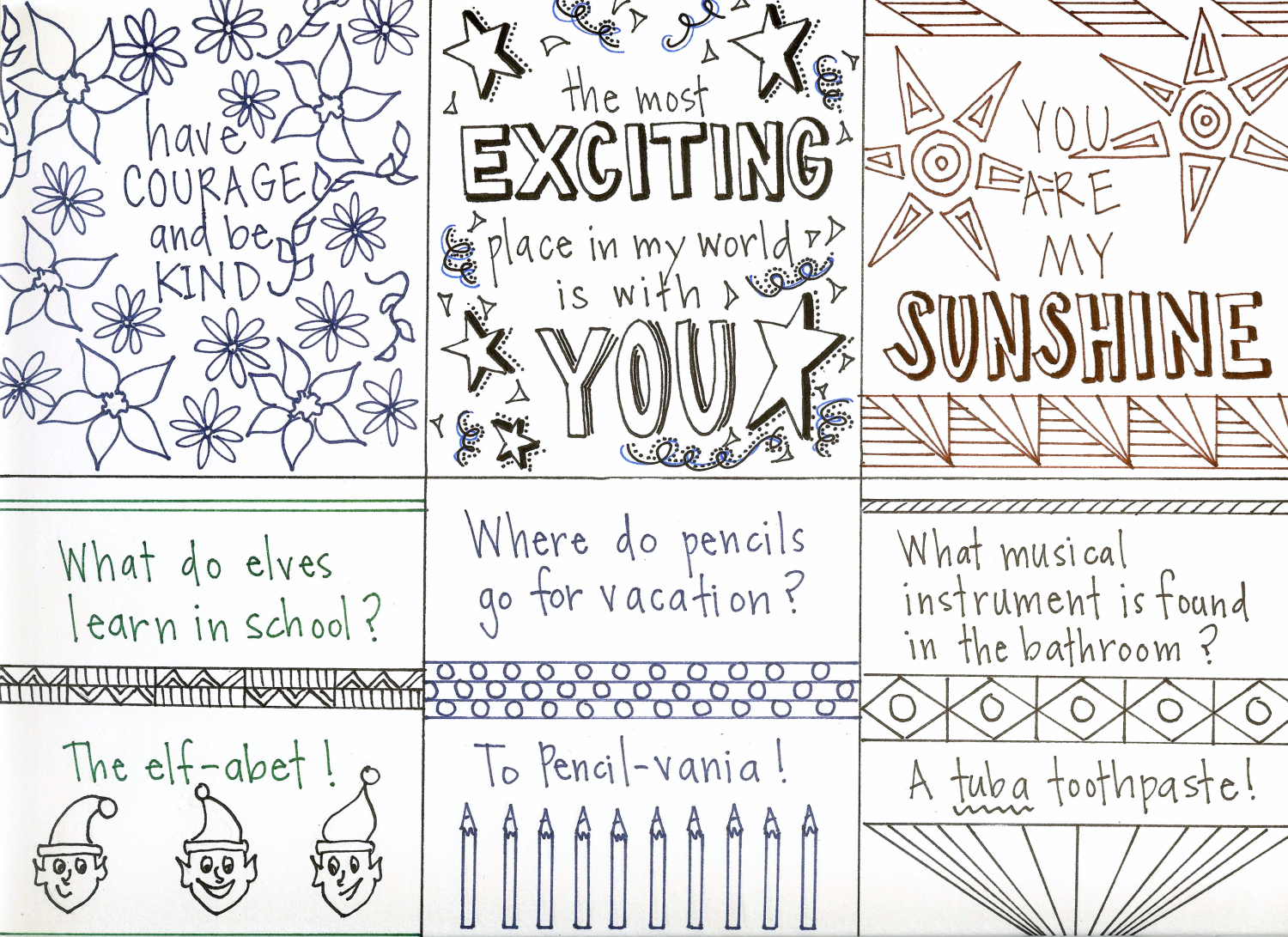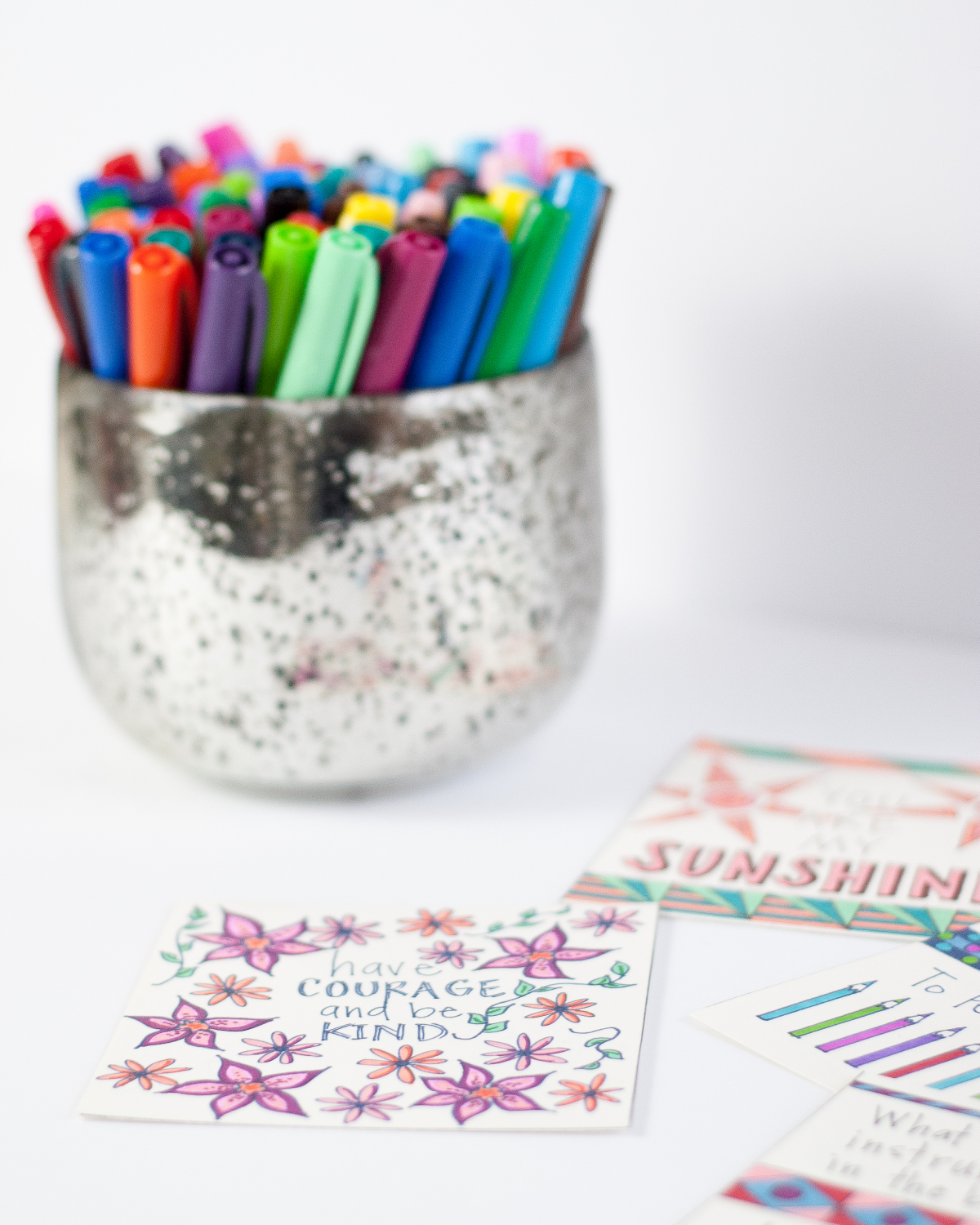 I used a couple new twelve-packs of Sharpies (both fine and ultra-fine tipped) to go over my initial pencil lines and to color the notes in – and just as a heads up, all regular-priced Sharpie products are 35% off this week at Staples, while supplies last (week of 1/24/16).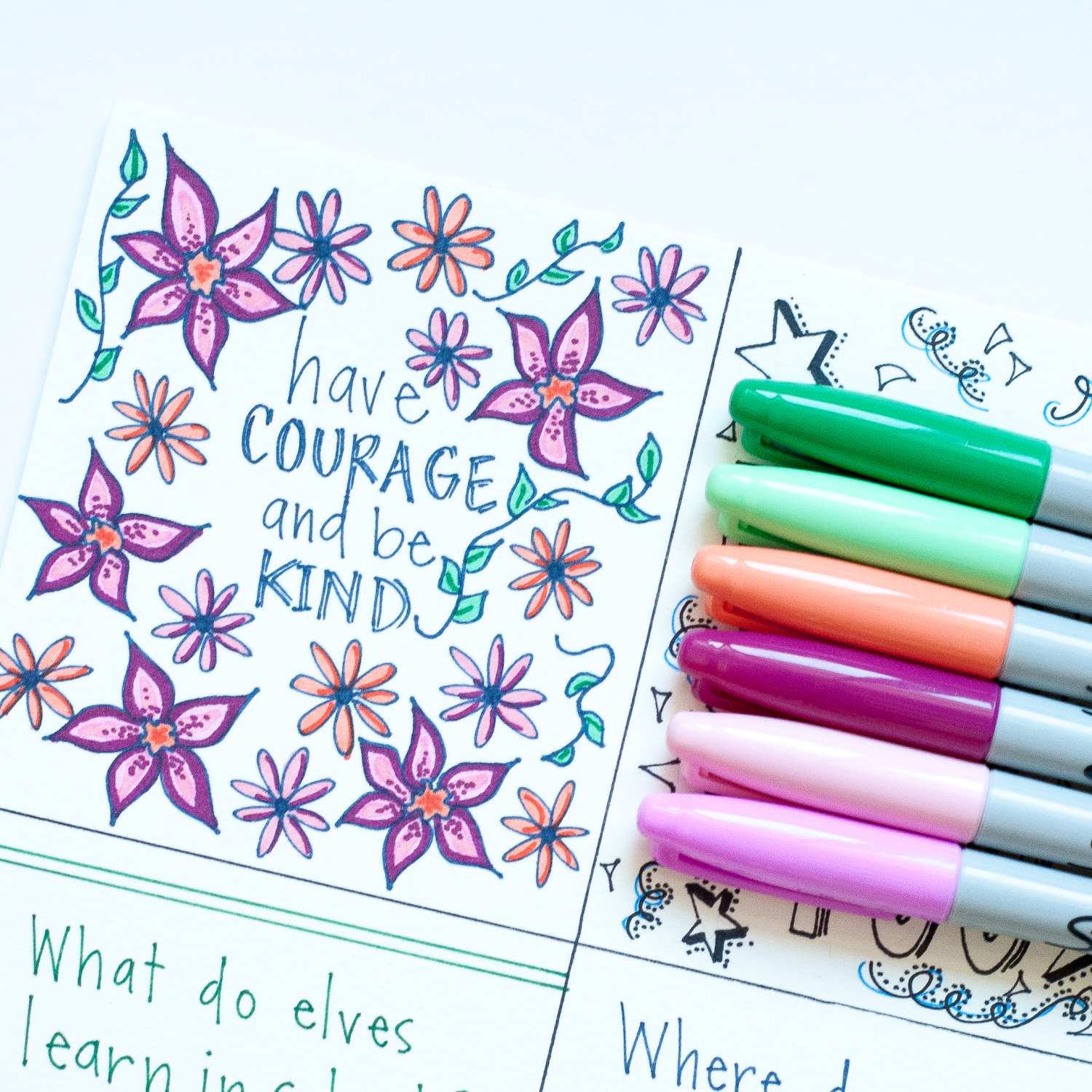 I wish you could have seen Ada's face when I showed up at home a few weeks ago post-Staples shopping trip with those two big packs of Sharpies, and told her she could use them. Sharpies have been a forbidden fruit around here until recently (permanent markers + toddlers = certain disaster) so the novelty of being allowed to draw and color with Sharpies is still very fresh. Twenty-four new Sharpies was a pretty mind-blowing after the holidays treat for her. You really can't beat their saturated color.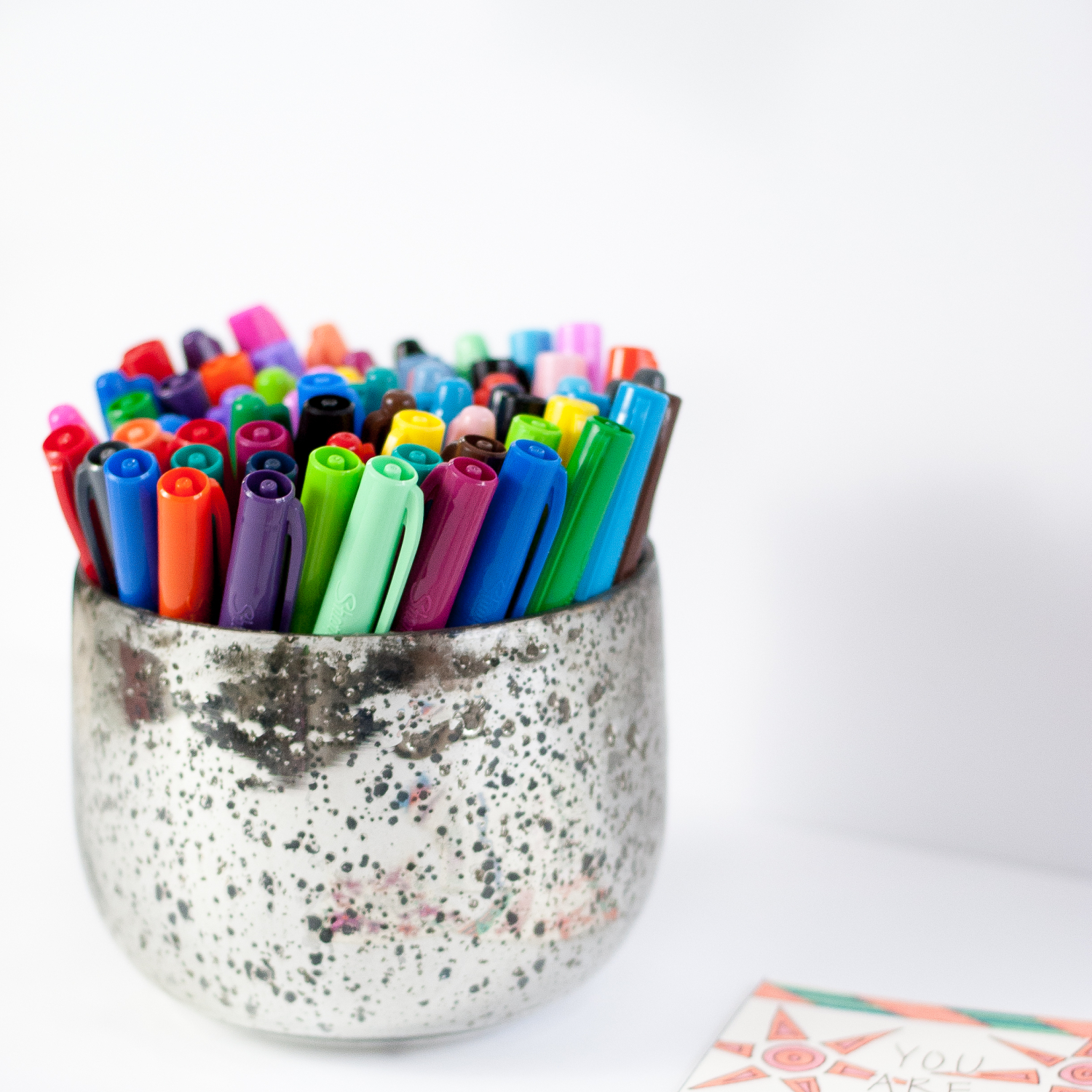 What about you? Have you gotten into adult coloring? I didn't really have much interest in it until now but this exercise kind of has me wanting to give it a try. Even if I create my own coloring pages, like I did here.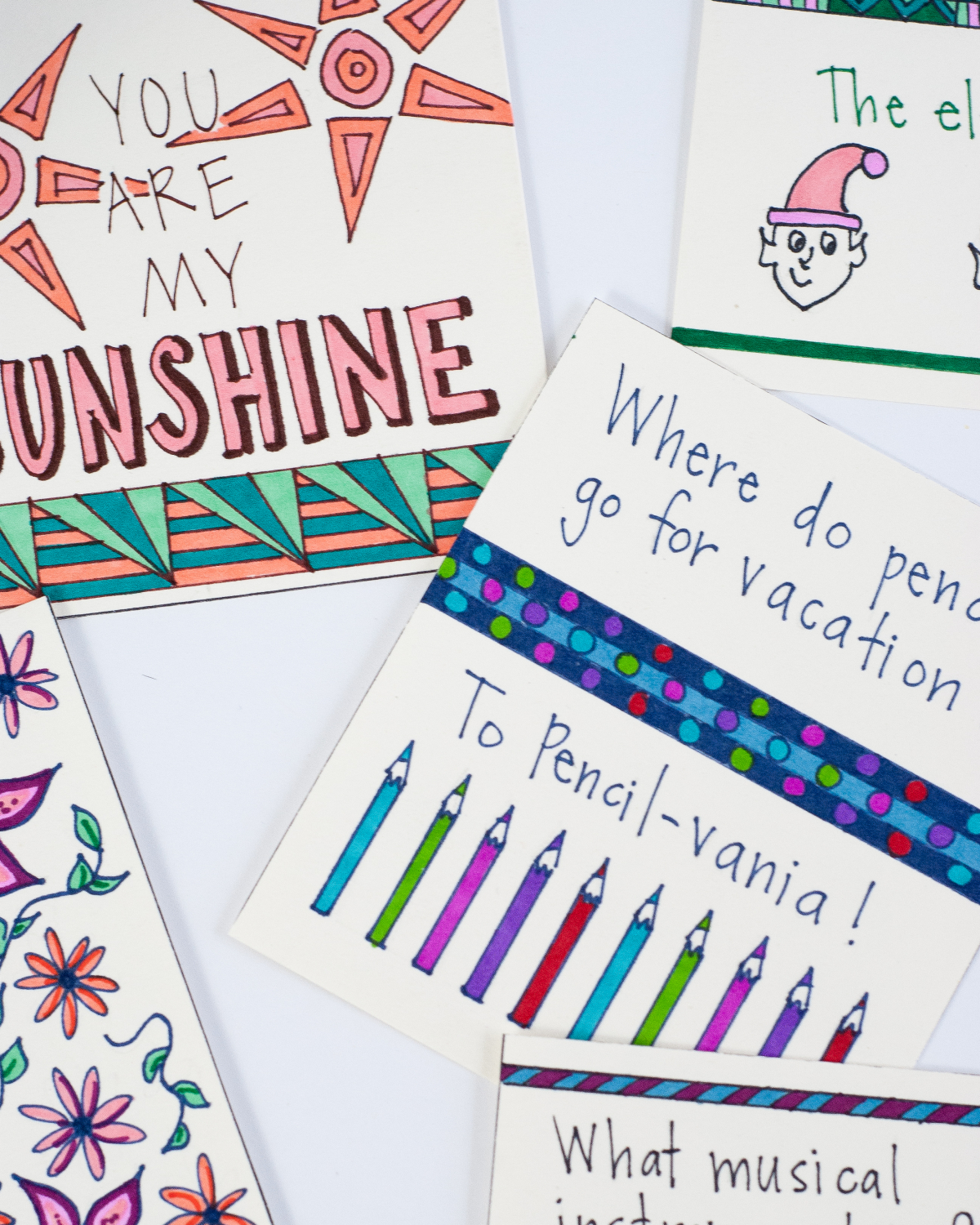 I put the first of the notes in Ada's lunch last Friday – I think I will spread them out a little so it feels like a surprise when she finds one in there. I asked her about the note when she got home and she said she loved it. And I love knowing that even if she's having an off day at school, there's a little something waiting in her lunchbox that will make her smile :)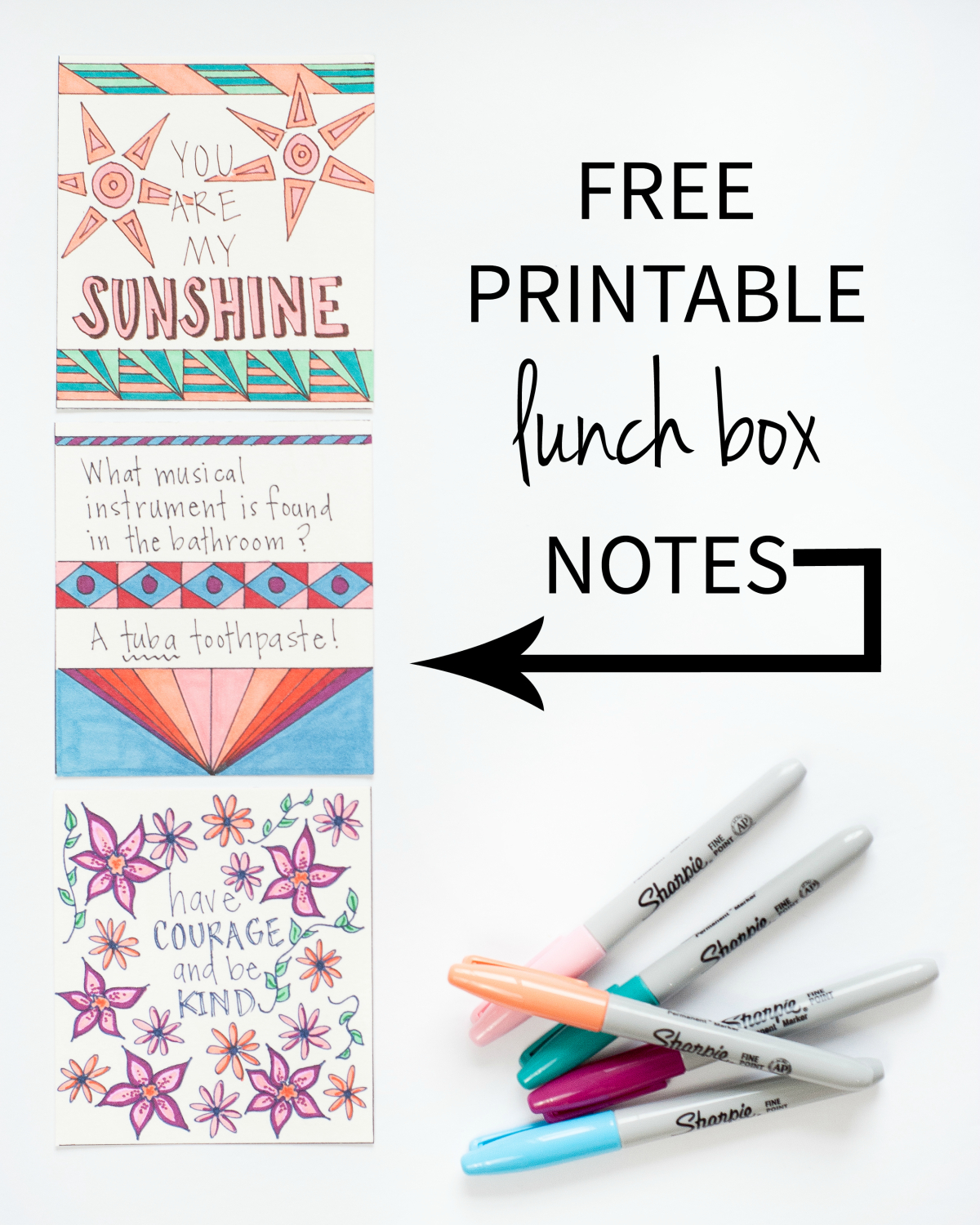 Click HERE to download and print your free copy!
This post is part of a social shopper marketing insight campaign with Pollinate Media Group® and Newell Rubbermaid , but all my opinions are my own. #pmedia #stockup4schools http://my-disclosur.es/OBsstV