I have been a wallpapering machine this week so far and am suuuuuuper close to being finished with the guest room walls. If you need to catch up, you can see the plans for the room HERE and the new bedding I added to the room HERE. Here's a little reminder too.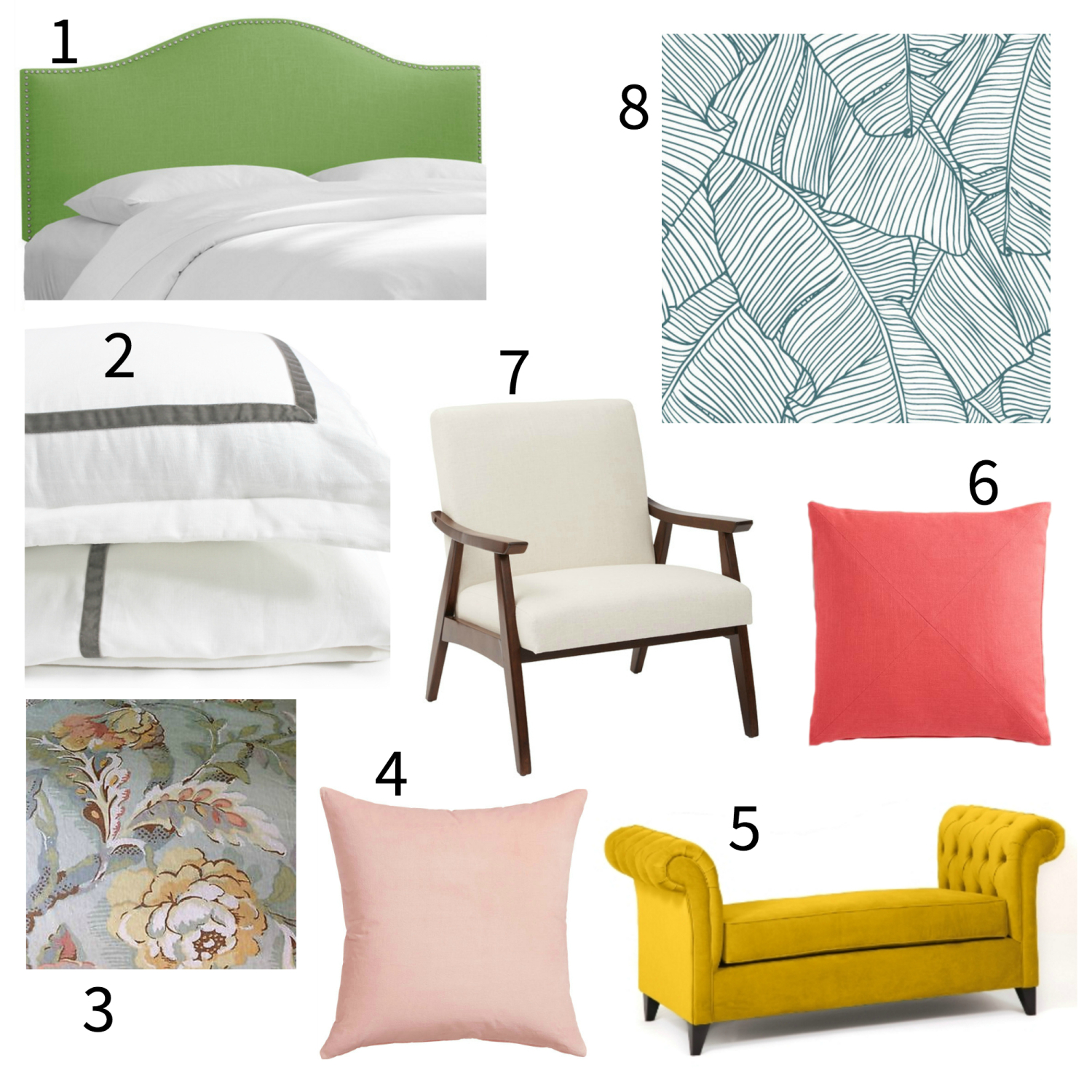 1 – kelly green upholstered headboard
2 – velvet trim linen duvet and shams
3 – floral Euro shams
4 – blush pillows (cotton velvet option and linen option)
5 – mustard yellow bench
6 – coral herringbone pillows
7 – linen mid-century modern chairs
8 – palms wallpaper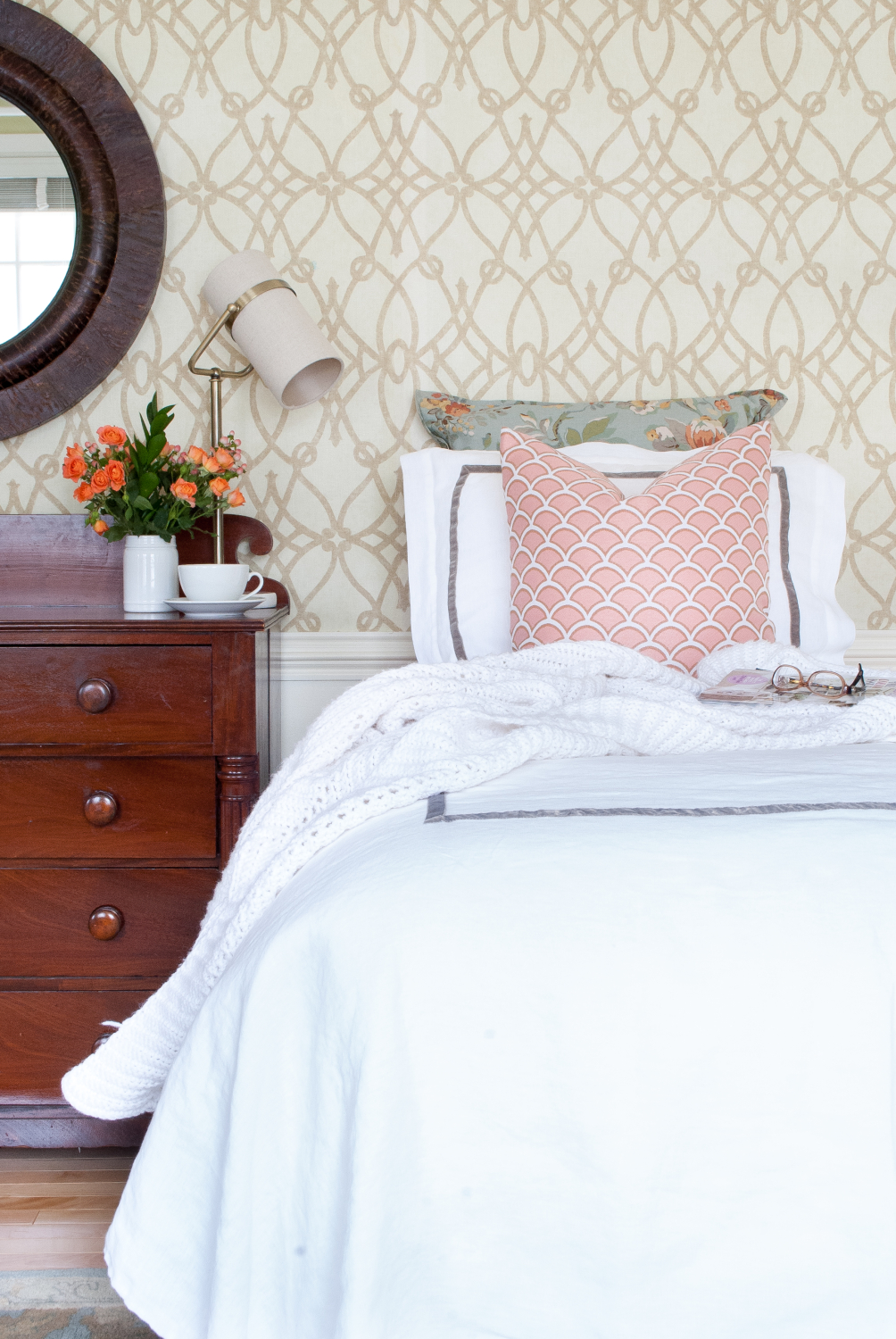 While the fabric wall in the photo above photographed nicely, it did not look great in person and never turned out quite like I'd hoped it would. For the new wallpaper, I've partnered with Walls Need Love – I talked about their wallpapers HERE, what sets them apart from other wallpapers, and shared some of my favorite patterns.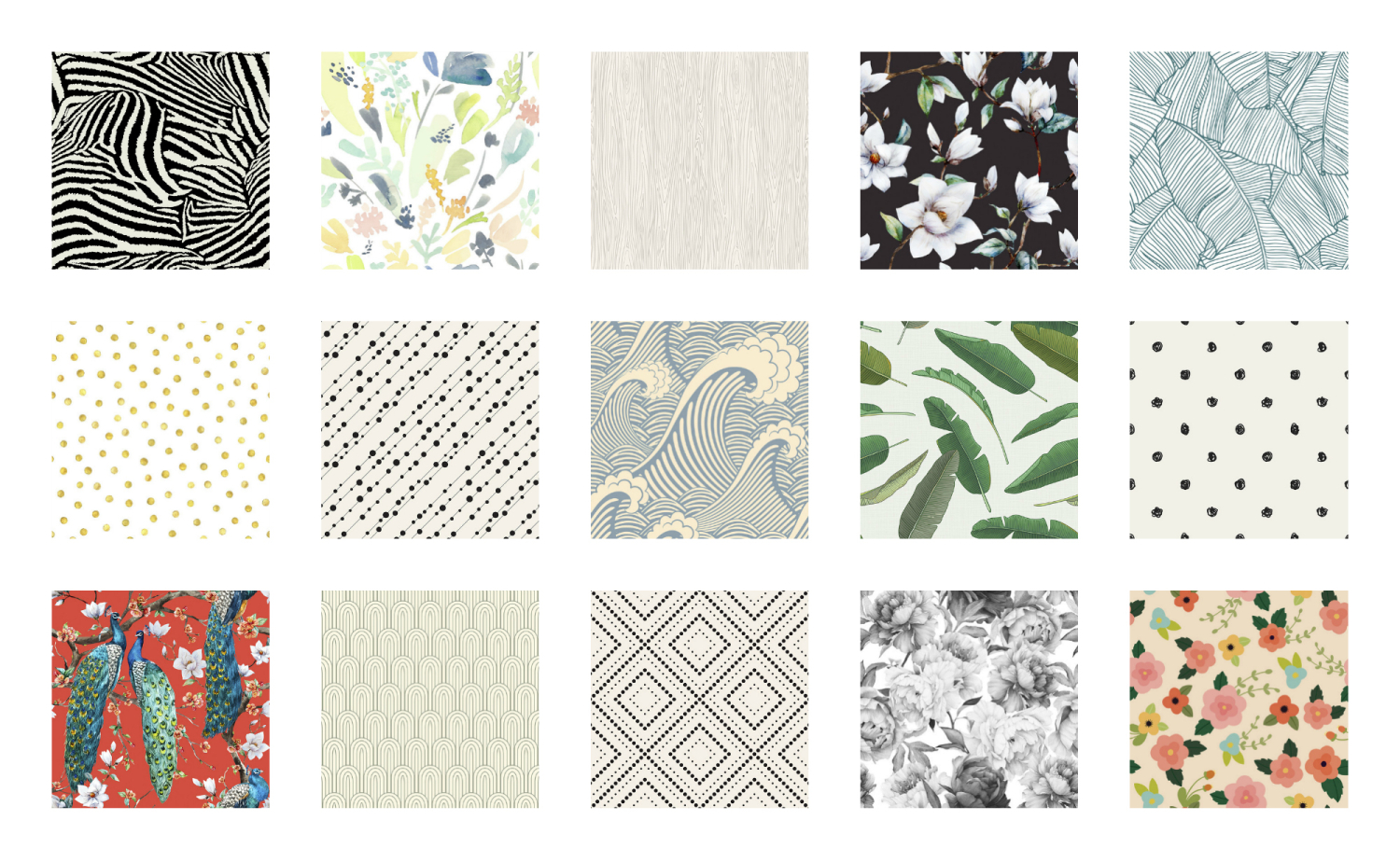 For the guest room, I chose the Palms pattern and now that it is almost finished it really is everything I had hoped it would be. I absolutely love it.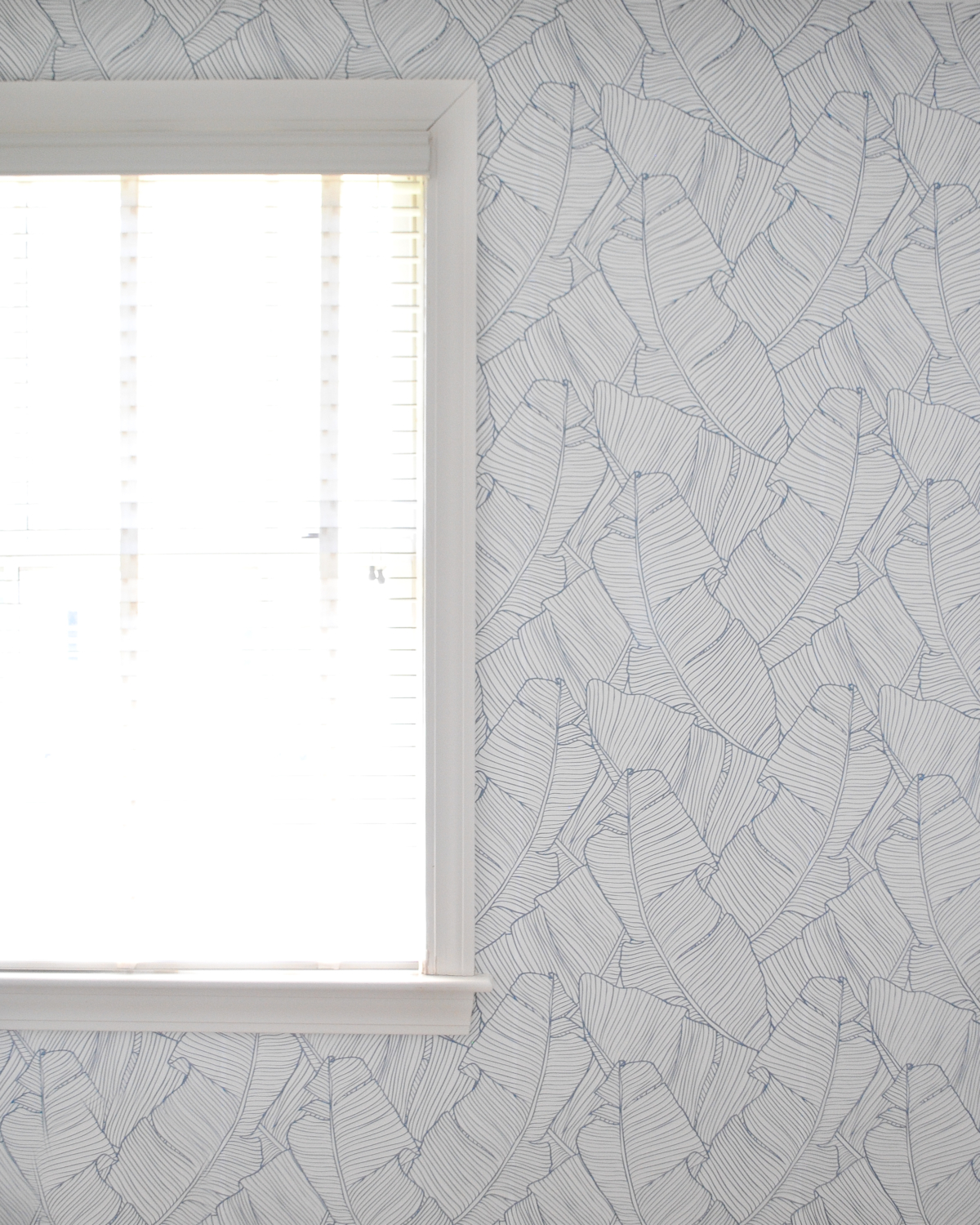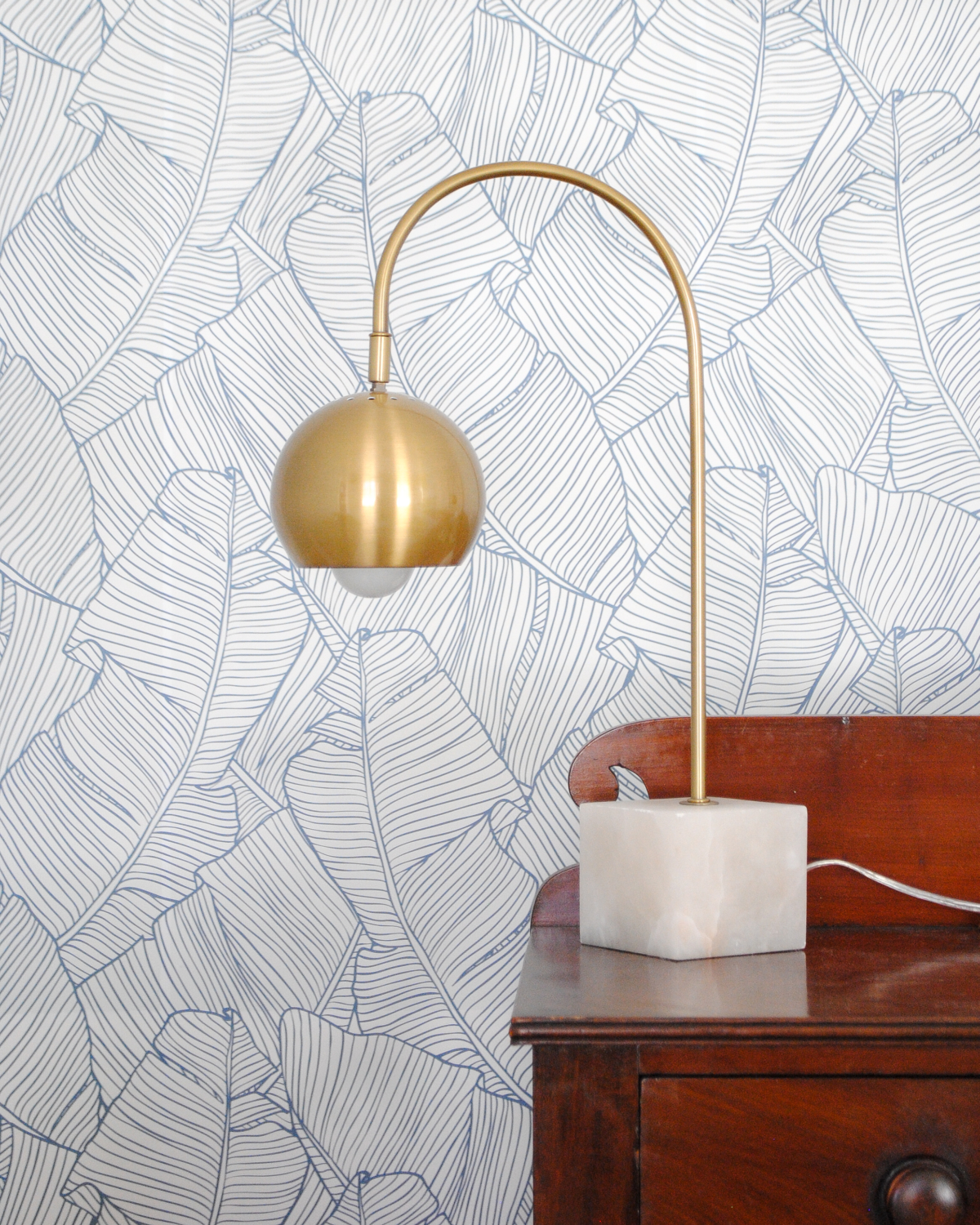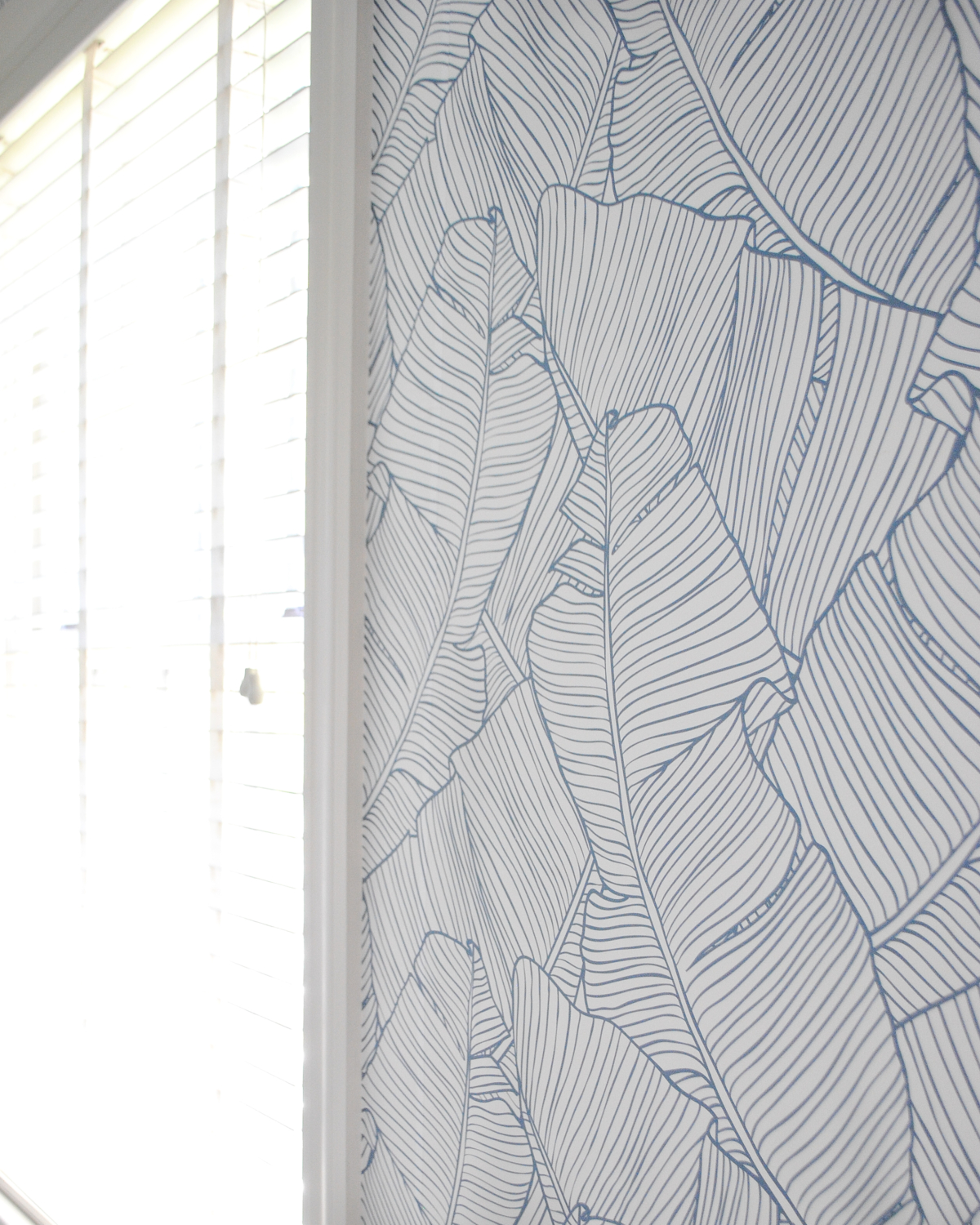 The application is even easier and more brilliant than I'd hoped it would be. I have done my fair share of wallpapering and this stuff is amazing. Really, truly, no exaggeration, it is the easiest wallpaper I have ever worked with. It doesn't tear, it doesn't get soggy and snag, the utility knife doesn't get caught when trimming edges. There is zero mess, no drippy paste to deal with or piles of paper towels from cleaning the edges and the surface of the paper. You just peel, stick, smooth, and trim. It is fabulous and my 100% honest review is that I would use this wallpaper again in a heartbeat. I'm not sure I ever want to go back to traditional wallpaper after working with this!
I guess I can't say zero mess actually, but then I leave a trail of destruction behind me every time I get caught up in a project. The papering process itself is SO much less messy than traditional wallpapering. My parents are coming to visit us this weekend and need to sleep in this room so I plan to finish up the papering tomorrow and declutter the room so they can actually stay in it!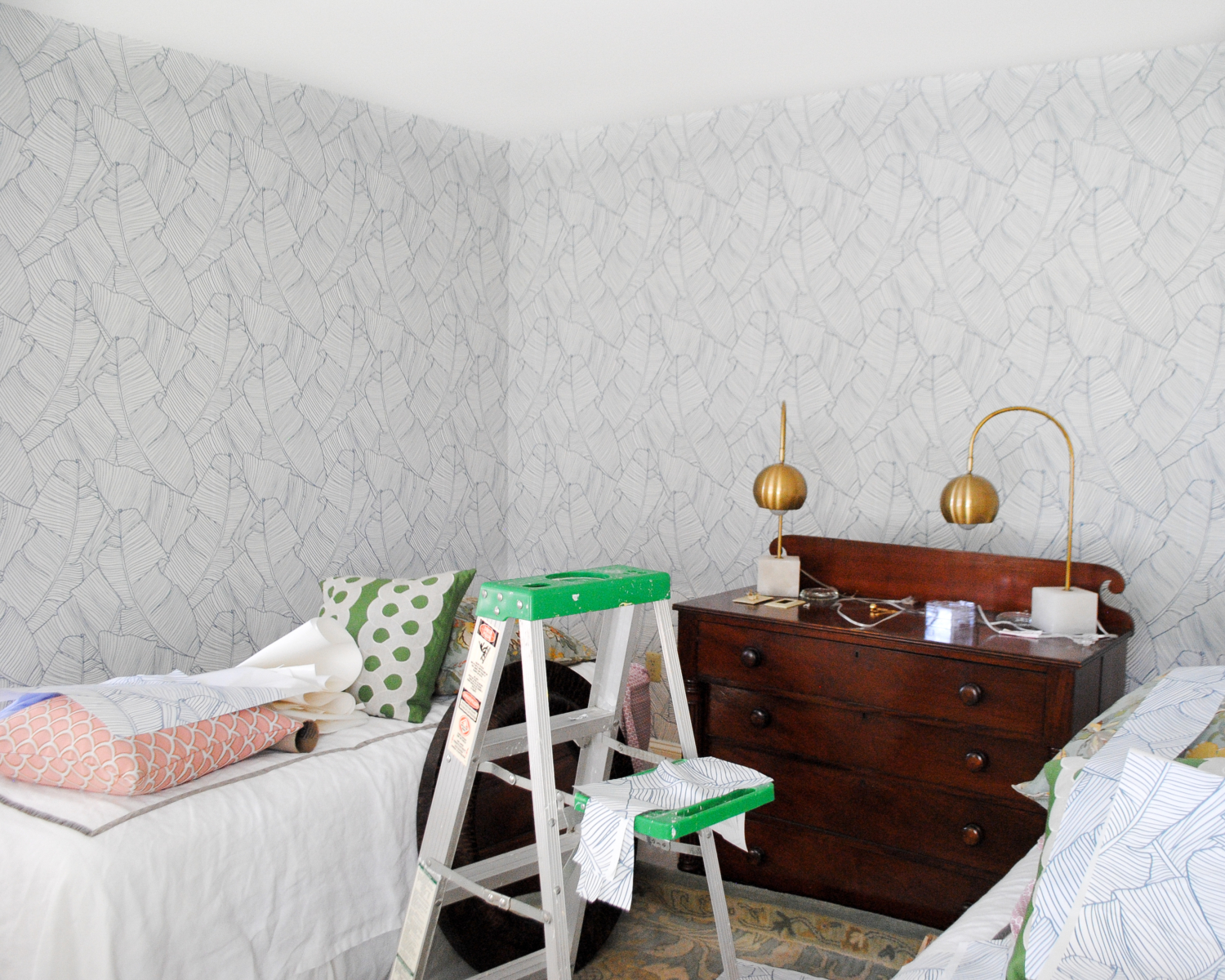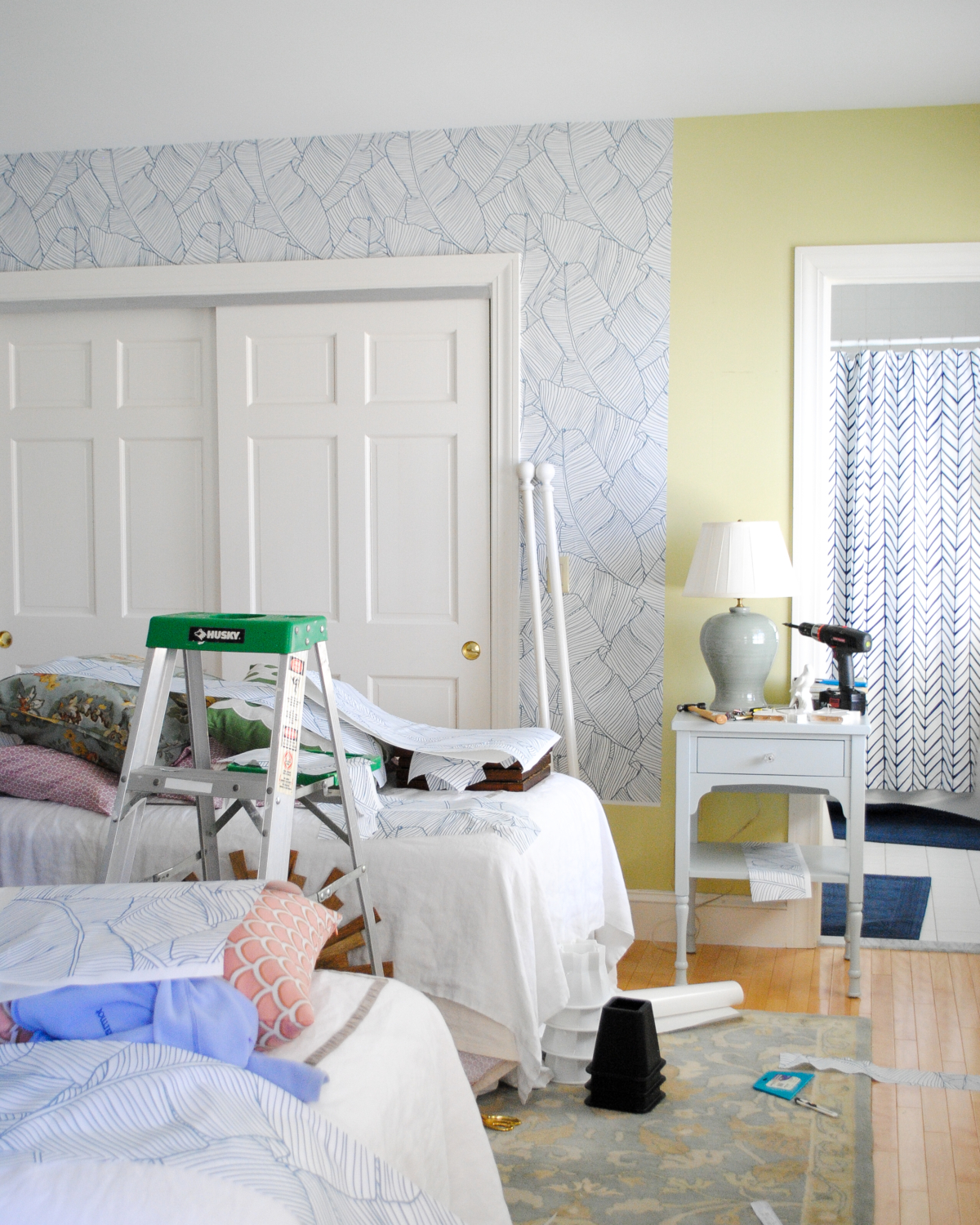 I'll have another update in here for you next week – the new chairs are in and they look so pretty up against the new wallpaper!