Last week I shared the wallpaper progress in the guest room and I am happy to say I finished in time for my parents to sleep in there last weekend. I can't believe how much the wallpaper has brightened the room. The wall color before wasn't dark but there must have been enough brown or grey in the color that it absorbed the light and the palms wallpaper with its crisp white background is a huge breath of fresh air. You can see the full plans for the room HERE – so far I've updated the bedding and wallpapered the whole room. The final touches all have to do with furniture, and today I'm showing you the little seating area I put together in the room with a pair of mid-century modern chairs.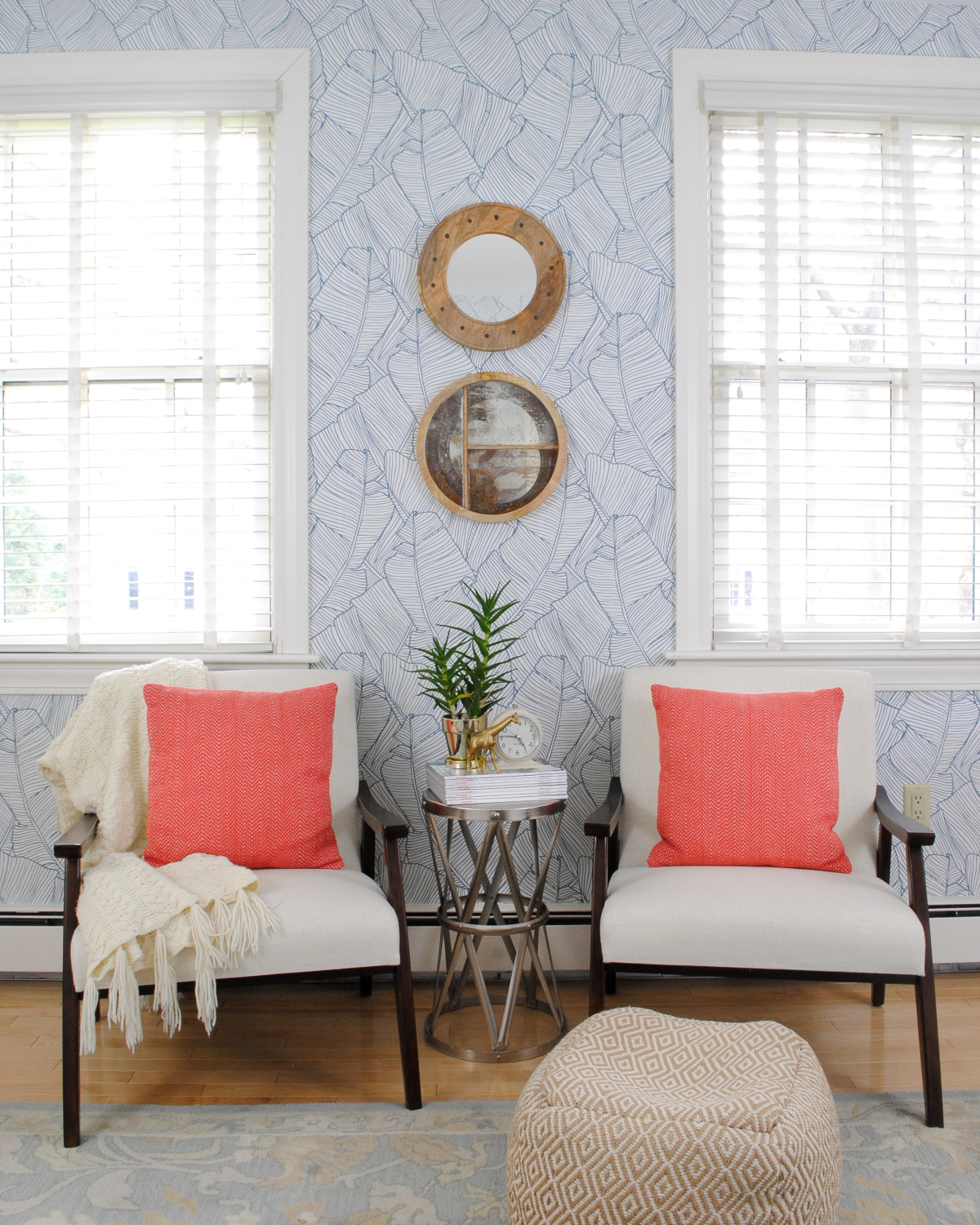 I used to have a large armchair between the windows but it stuck out into the room quite a bit and I knew something smaller would be a better fit. A pair of the mid-century inspired Avenue Six Davis Armchairs was the perfect fit. Even angled a bit, they don't stick so far into the doorways that they feel like they're blocking traffic flow through the room. This is the view from the hallway into the guest room.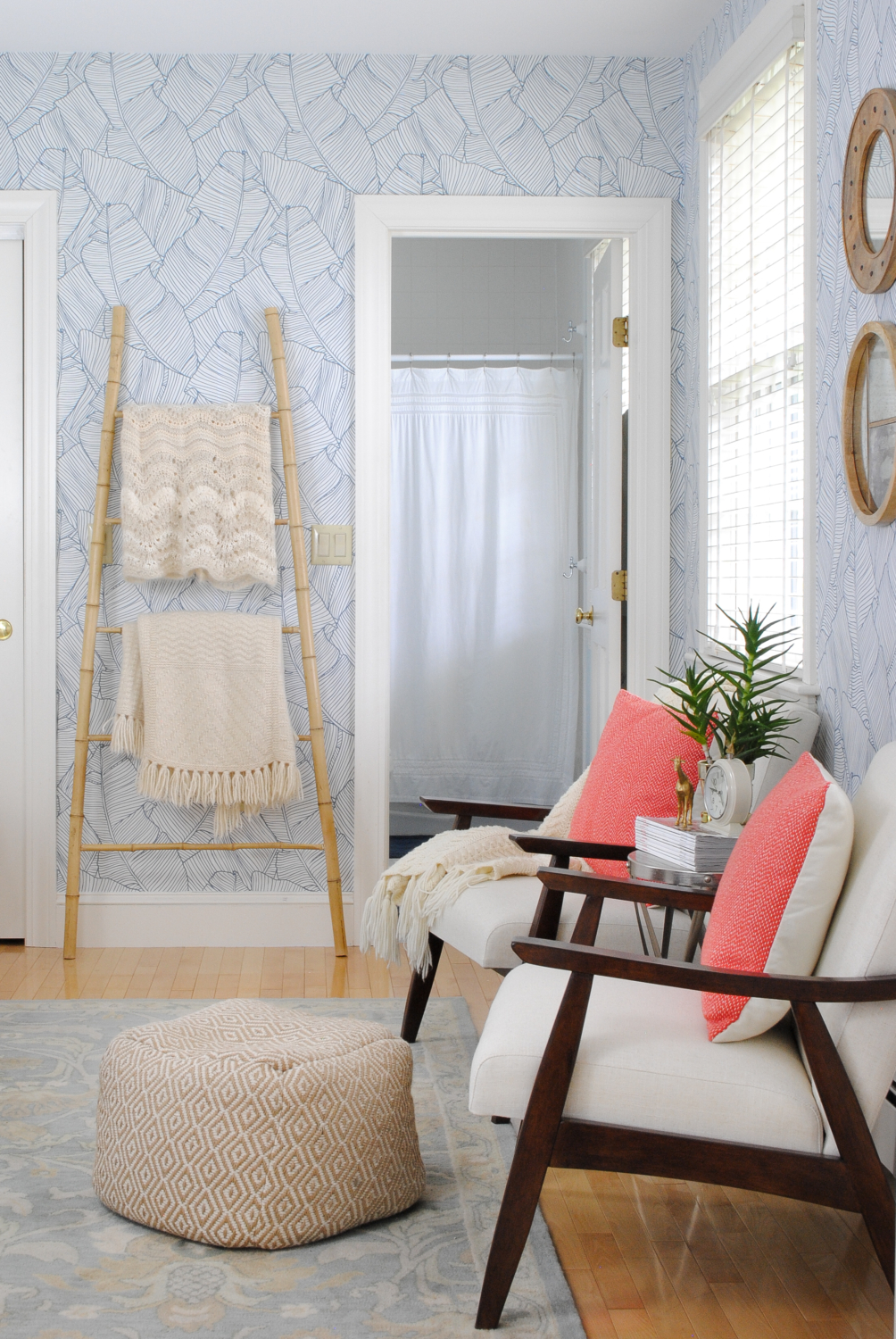 (instructions for DIY bamboo ladder)
The seat and back fabric has a beautiful, subtle texture, reminiscent of linen. With the very graphic wallpaper, I wanted solid fabric on the chairs and this creamy, softly textured upholstery is just right.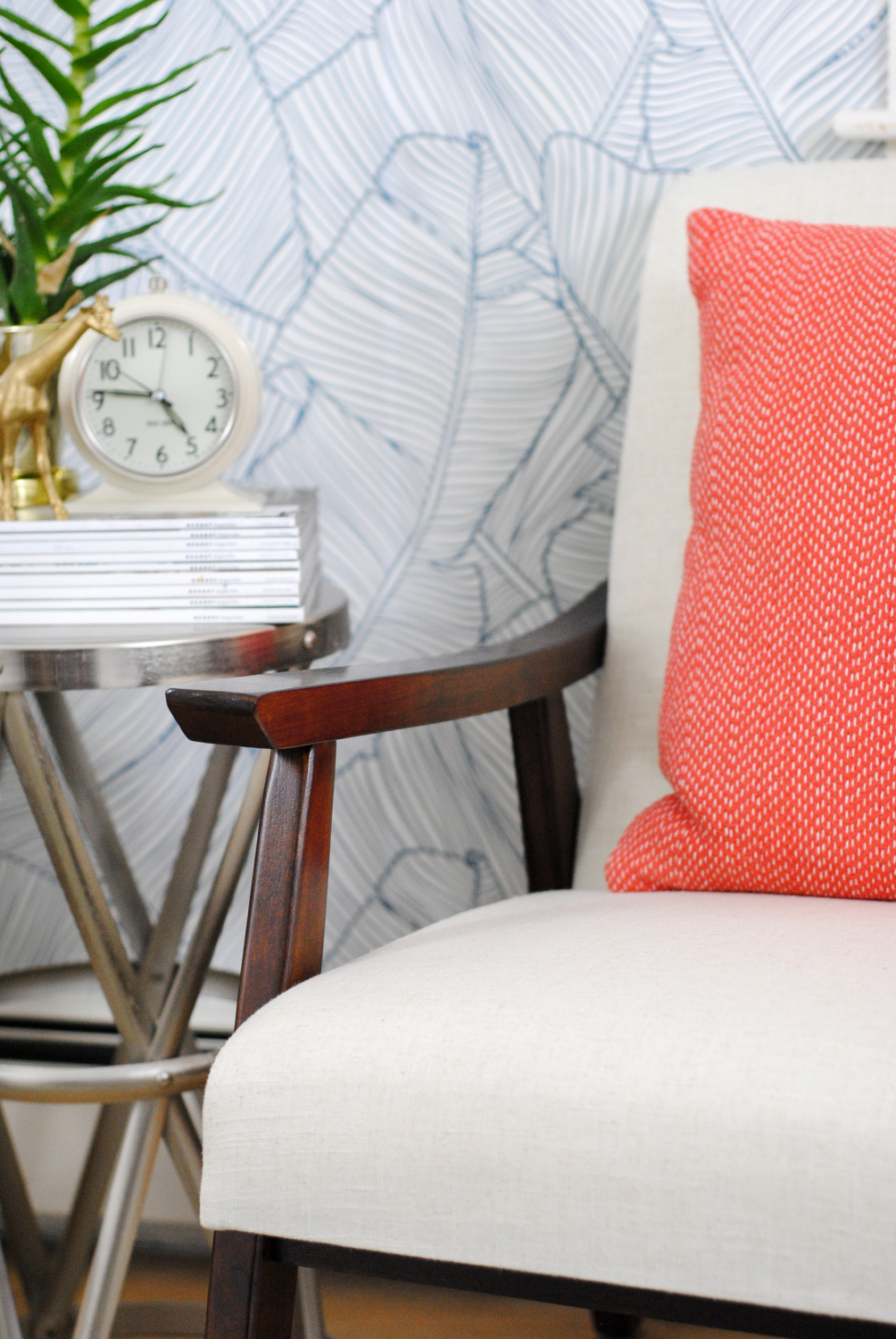 The chairs have a minimal look but just enough curve and movement to make them interesting.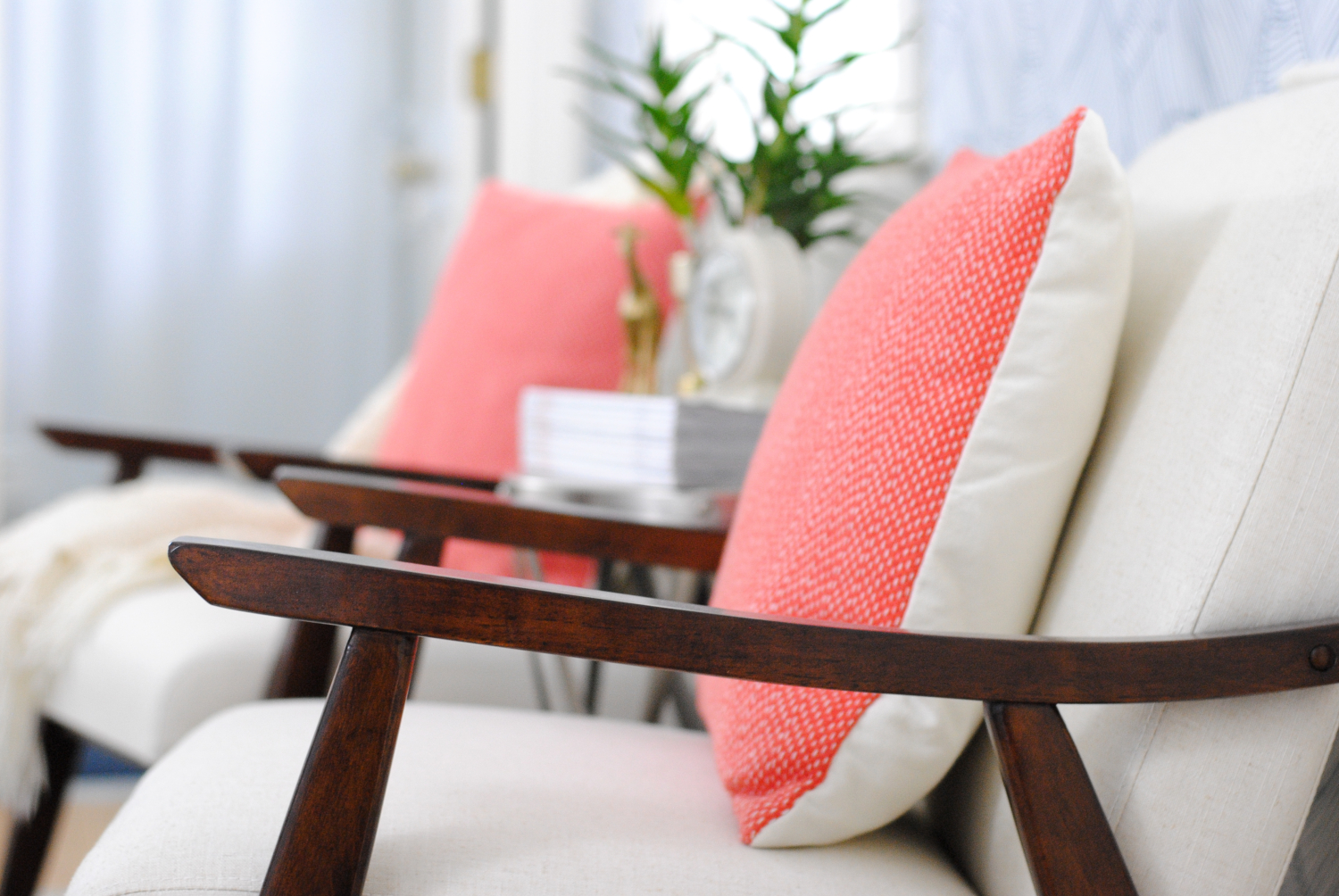 They come packed flat and require assembly but I found them super easy to put together. The arms are solid wood and really nice quality. As far as feel, the chairs are firm, but I still find them comfortable and really well-suited to a bedroom space.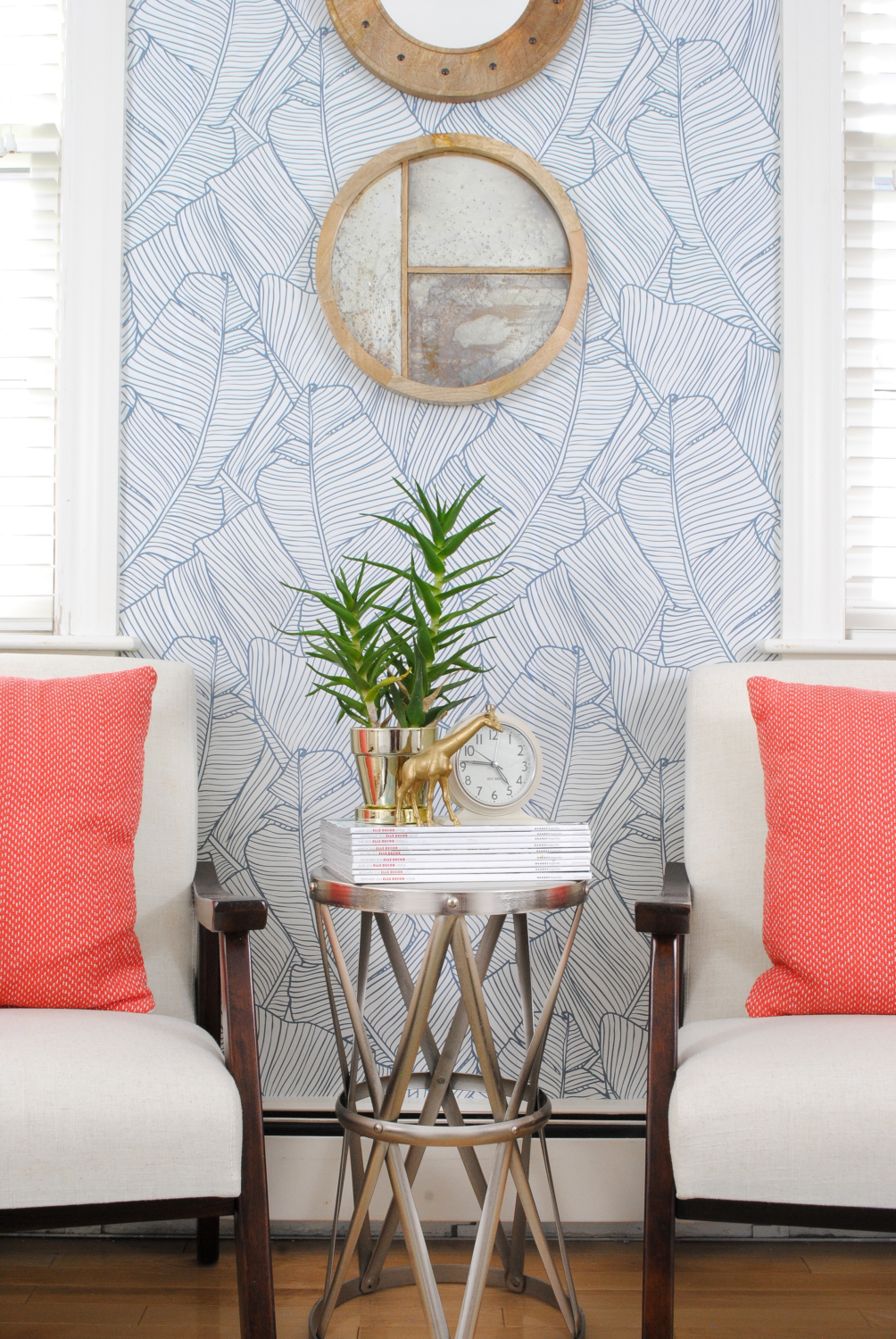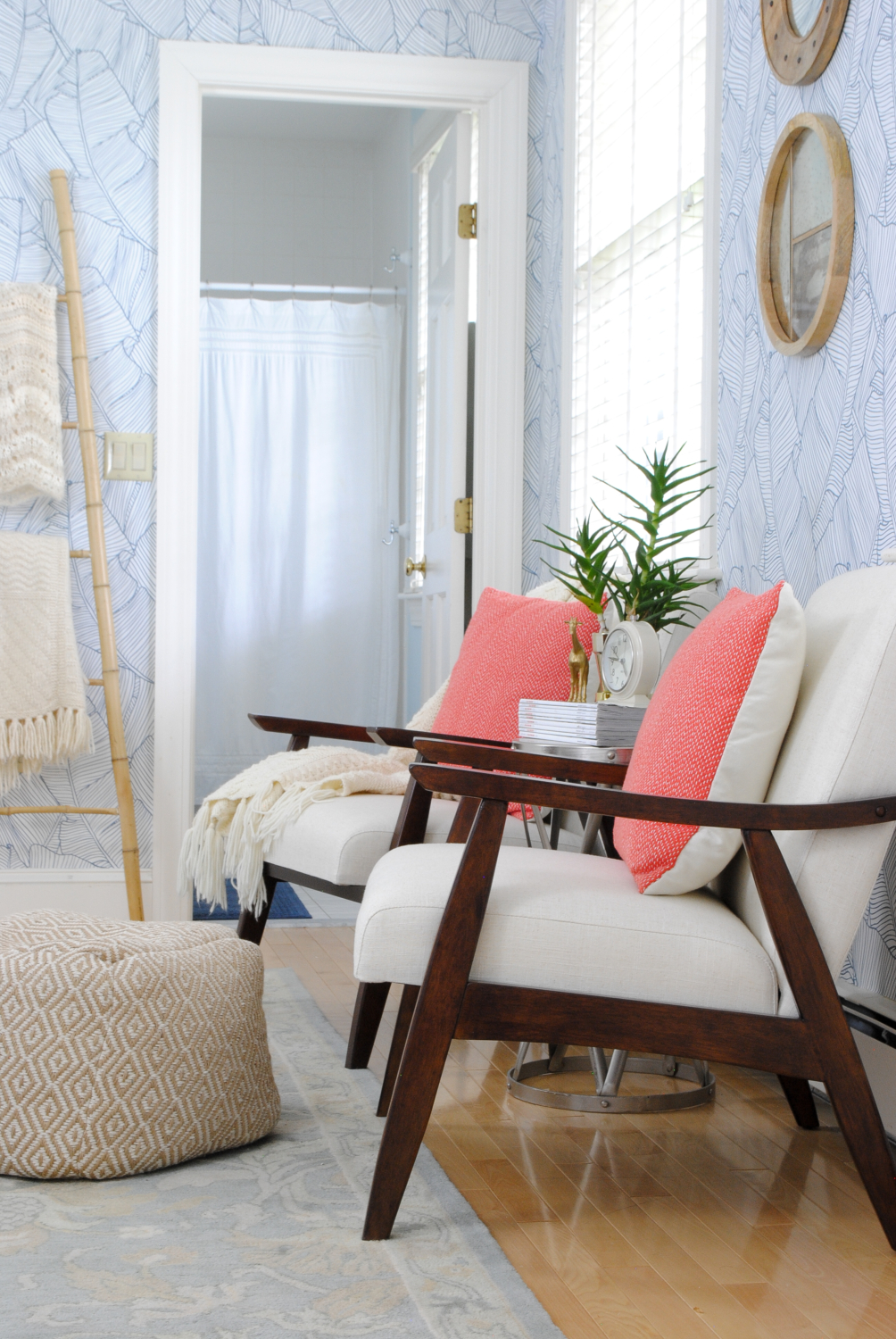 I love a chair (or two!) in a bedroom and it's amazing what the addition of these Avenue Six Davis Armchairs did to make the guest room feel more cozy and finished. The remaining pieces to finish in here are upholstered headboards and benches for the ends of the beds. I picked up supplies for both yesterday and plan to get started on the headboards tomorrow. I'm debating whether or not to add drapes to the windows. I hadn't planned on it but I keep staring at the first picture and thinking the windows could use them. What do you think? To drape or not to drape?? Tell me in the comments below!