So far, this is apparently the year of new lights around here. I've shared new pendant lights in both my entryway and my kitchen, and today I'm showing you the gorrrrrgeous new beaded pendant light in my living room. I mentioned back in this post that I'm hoping to put the finishing touches on my living room this year, and updating the ceiling light fixture was one of the things I'd hoped to do. Swapping out an existing light fixture is one of the easiest DIY projects and yet can have such huge impact in a room. See how to do it HERE.
The beaded pendant light I chose from Bellacor has everything I wanted for my living room. Its large scale makes it a total statement piece in the room. I love the way the wood beads drape in graceful arcs around the fixture – the shape gives the pendant so much movement and interest. The aged brass on the metal parts of the light is perfectly done, with a definite gold undertone but nice and subtle. I also love the tone of the wood beads – they're not too light, not too dark, not too rustic. A Goldilocks of a beaded pendant light…juuuuuust right.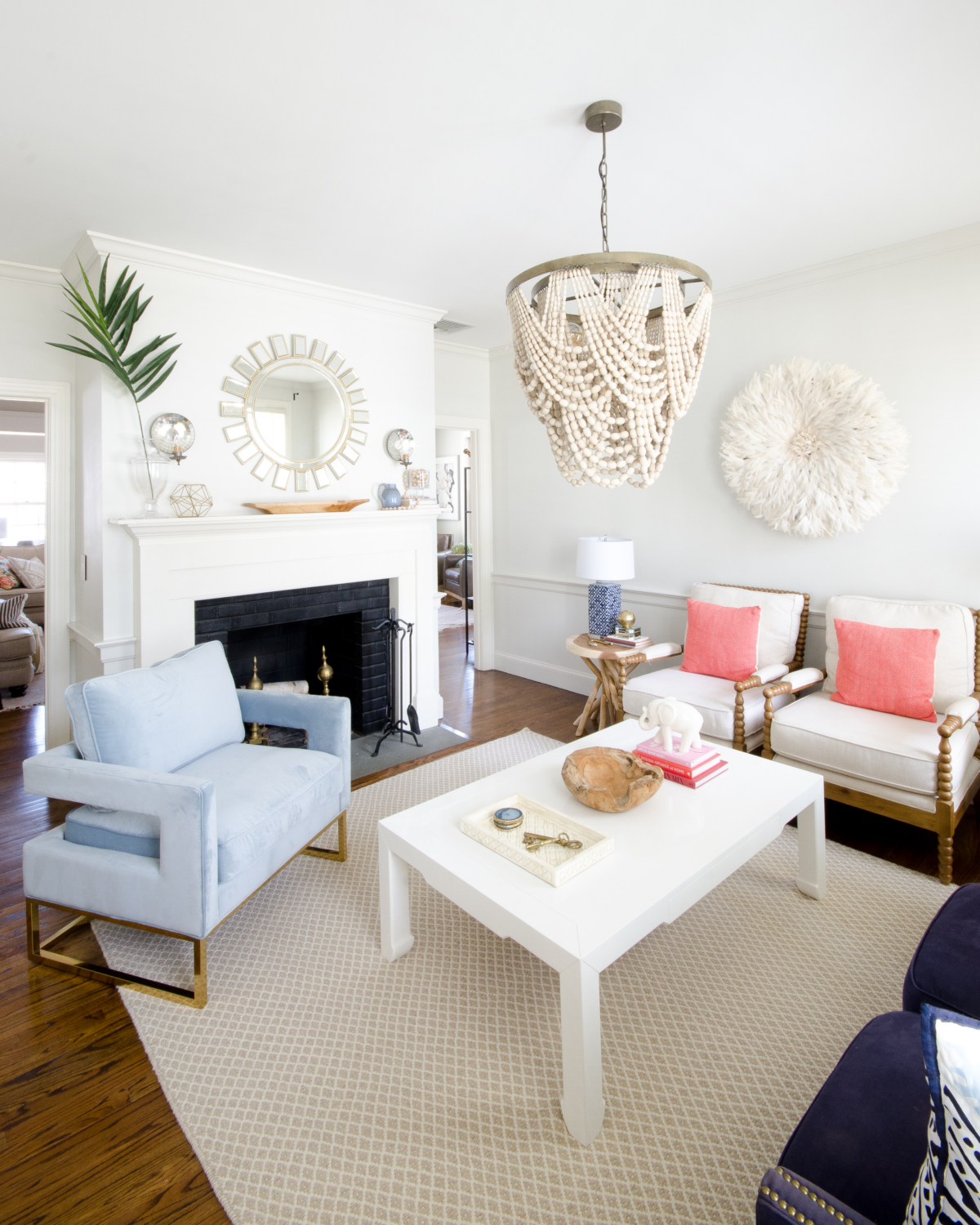 SHOP MY ROOM BY CLICKING THROUGH THE IMAGES BELOW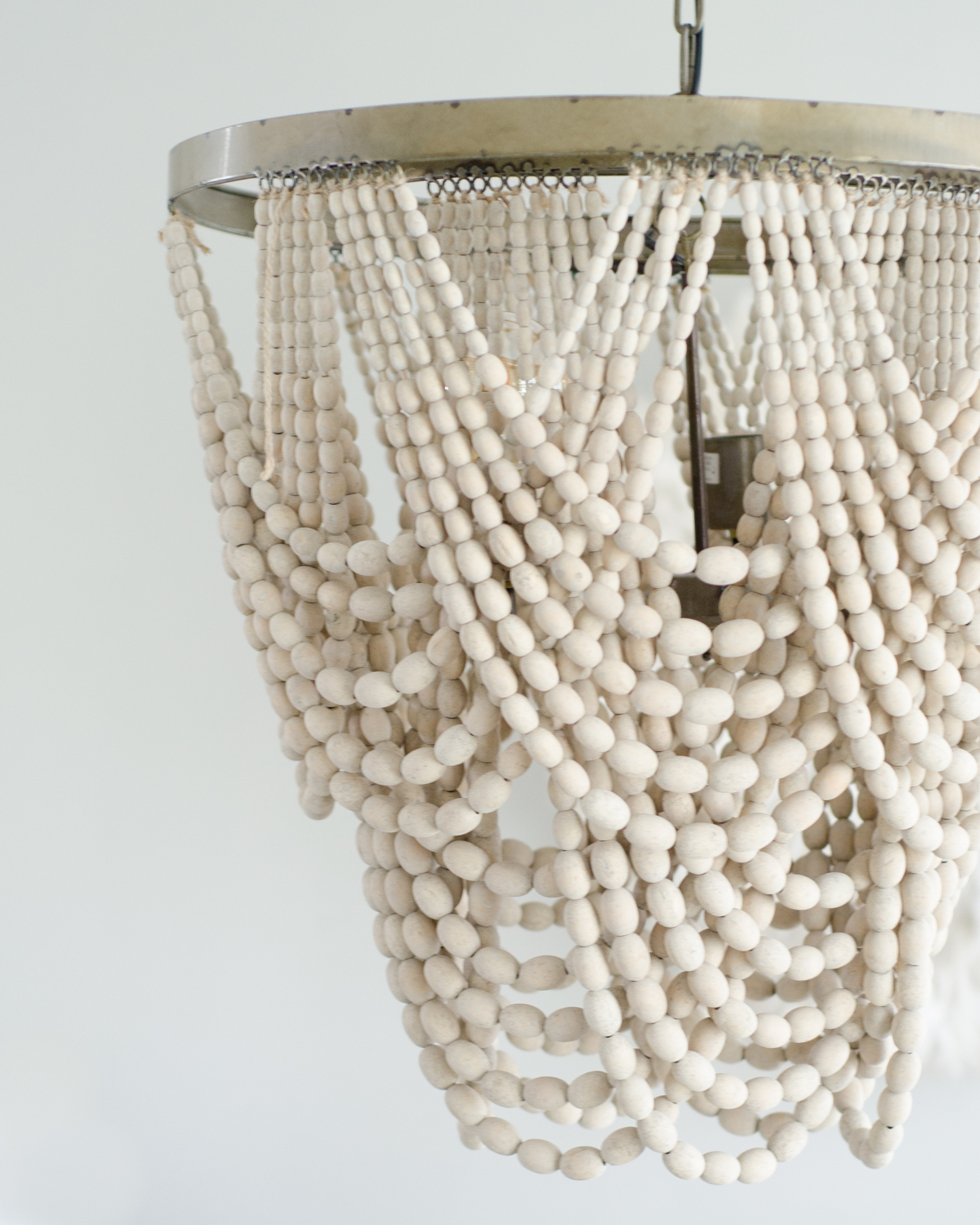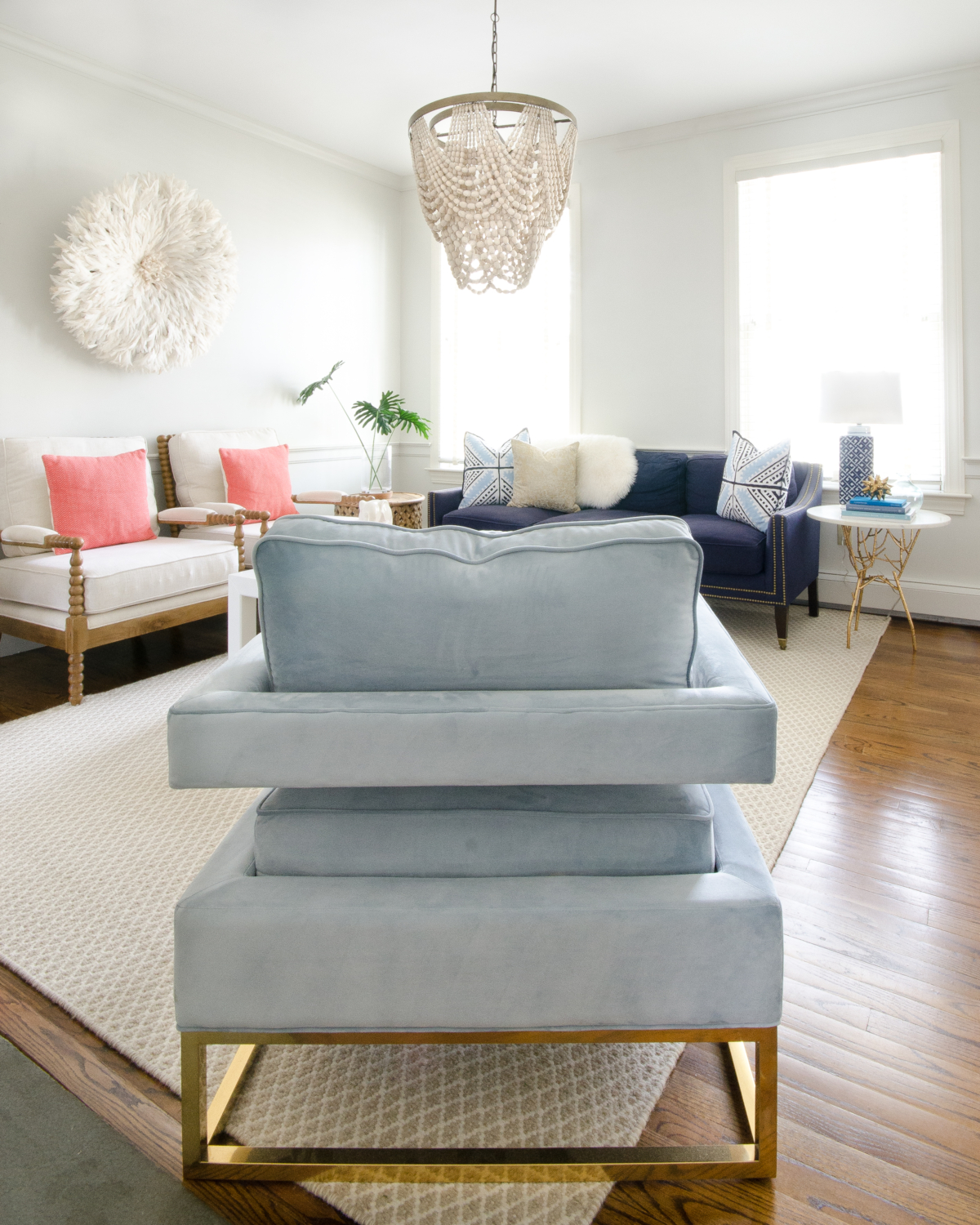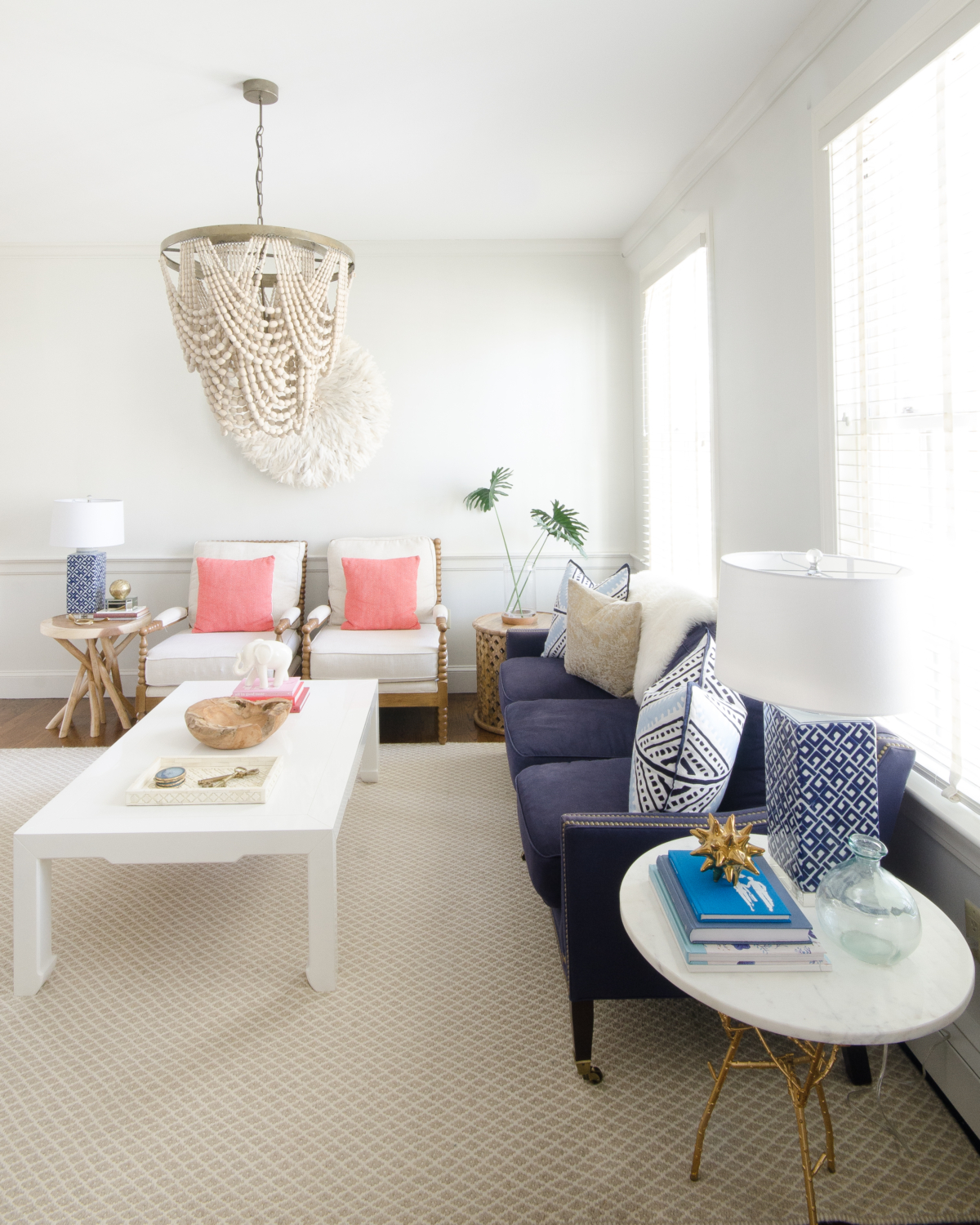 I knew as soon as I saw this beaded pendant light on Bellacor's website that it was the one, but if you're looking for something different their lighting selection is really unparalleled. They carry so many different styles, if there's a light you've been eyeing, chances are they have it, or something similar. You know I'm a girl with deep love for a bargain, and their prices are great. This beaded pendant light in my living room is $300 less than similar styles elsewhere (and I like this one better anyway!). You can also get an extra 10% off through April 2, 2018 with code OUTDOOR10.
I'm thrilled with this first step toward finishing my living room once and for all. Adding the new beaded pendant light made an immediate difference in the overall look of the room and I absolutely love it. Next up I think I'll add the curtains, which will be another easy addition. Some of the remaining things on the list in here – wall moulding, upholstery – will be more involved, so I'm easing into it with the simpler things first. But sometimes the simple things can have just as much impact as the big things :)
Disclaimer: Bellacor sent me the beaded pendant light in this post but all ideas and opinions expressed are sincere and my own.
SHOP THE POST