Every time I write about summer – summer food, summer clothes, summer living – I get a little flush of happiness because I just love everything to do with summer so darn much. Wearing shorts and sitting on my screened porch and eating fresh peaches every day is like my own personal heaven.
We all seem to have summer parties that we're either planning to host or attending and I've rounded up a collection of my absolute favorite summer recipes from my archives that you can mix and match whether you're hosting yourself or bringing food to a friend's party.
Hope you enjoy, and happy 4th of July to those here in the US!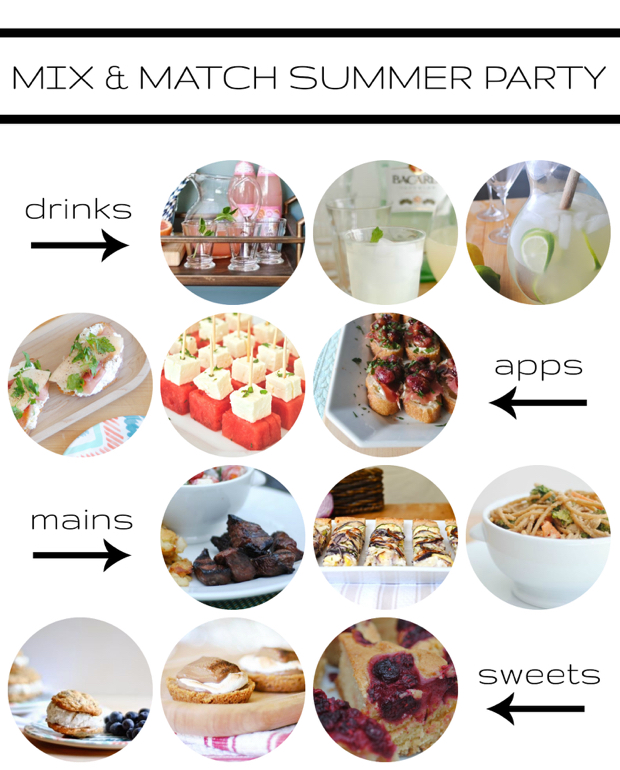 Drinks
fizzy pink greyhounds
30-second mojitos
fresh margaritas
Appetizers
burrata, prosciutto, and canteloupe crostini
watermelon feta bites
roasted grape, robiola, and prosciutto crostini

Main Courses
the best steak marinade
zucchini and red onion flatbread
chinese chicken, noodle, and vegetable salad
Desserts
triple chocolate chip cookie ice cream sandwiches
mini s'mores cups
raspberry blondies